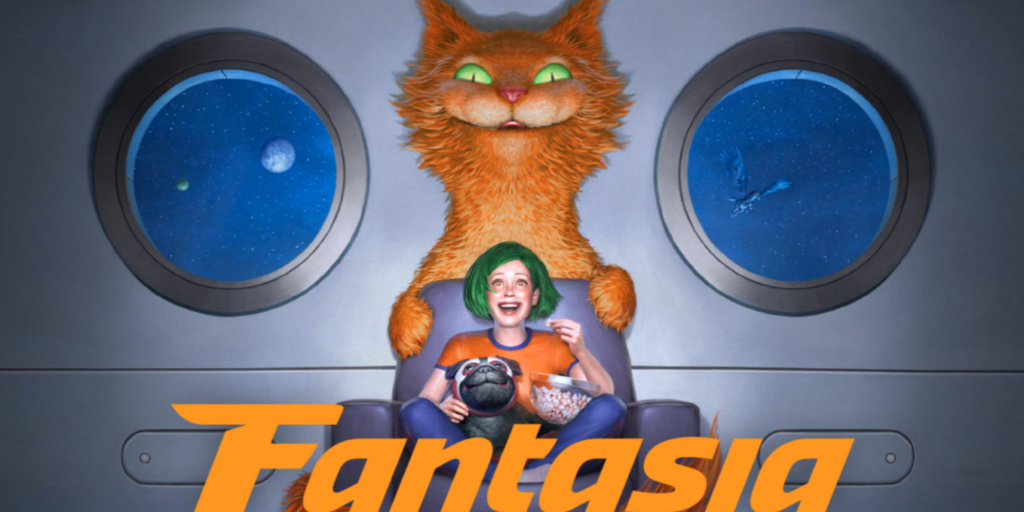 Mystic & Severe
Thursday September 3rd, 2020 with Michael O'Keefe
Fantastic Exploration – Fright Fest & Fantasia Coverage & Creative Bank
Fantasia International Film Festival Coverage has begun! Fright Fest coverage continues. & you will learn about Creative Bank a cool new opportunity for script writers. Justin McConnel & Daryl Shaw kick things off with an interview about their documentary 'Clapboard Justice,' which offers a unique insight into today's indie film industry, the documentary plays at Fantasia as well as Fright Fest. Minos Nikolakakis follows with an interview about his now VOD available Folk Horror called 'Entwined,' which at TIFF last year. Then actors Julia Sarah Stone & Landon Liboiron chat about their sensual Fantasia movie 'Come True.' Co-Directors Airell Anthony Hayles & Sam Casserly chat about their Folk Horror movie 'They're Outside,' which plays at Fright Fest. In the end you will hear Producer Phil Newsom pitch YOU on pitching his company Creative Bank a script or summary of a script to find a Producer online. You'll learn all about it! And other Fright Fest and Fantasia movies get reviewed! 'Cosmic Candy,' 'Labyrinth of Cinema,' 'Fried Barry,' 'There's No Such Thing As Vampires, 'PVT Chat,' & 'You Cannot Kill David Arquette.' I've got movie tracks that will stay with you as well.
NYC Main Title
Roberto Donati - Cannibal Ferox Soundtrack - Grind House Releasing
Head Full Of Strangers
Howard Shore - Scanners - Complete Original Motion Picture Score

Fiend Discovered And Titles
Marc Wilkinson - Blood On Satan's Claw - Severin Films
The Ecstasy of Gold
Ennio Morricone - The Good, The Bad And The Ugly - Original Motion Picture Soundtrack - United Artists Records
The Sundown
Ennio Morricone - The Good, The Bad And The Ugly - Original Motion Picture Soundtrack - United Artists Records