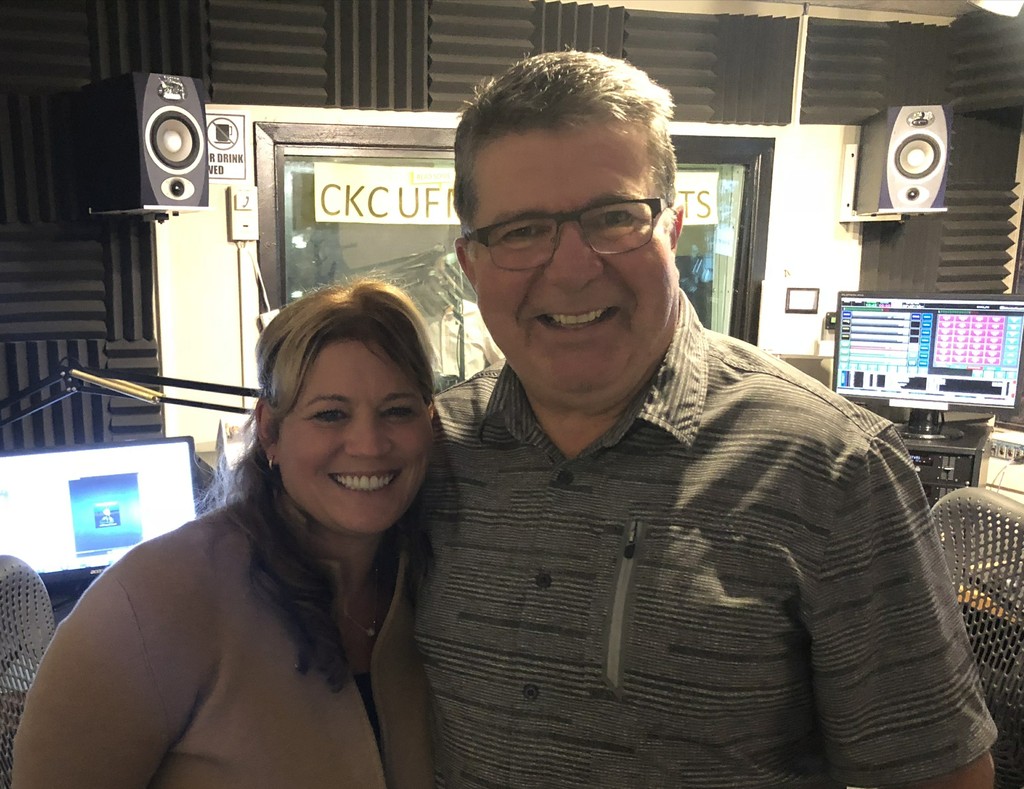 Thursday Blend Early
Thursday September 13th, 2018 with Jeff Larocque & Pep "The Intern"
Jody McCombe, COO of Proud To Be Me and Bruce Foster of Mr. Kool Books
Catch "Archy The Cockroach" Friday, Sept 14 as part of this year's Marvest Festival at Bandito's - 10pm start ... and make sure you catch Stephen Fearing at The Record Centre, 1099 Wellington St. West, on Saturday at noon for a "Tiny Stage" Show. Many Thanks to Jody McCombe for taking the time to come to our studio this morning. We had a great chat and we will definitely have her back as a guest again! Get all the information on the many programs available at Proud To Be Me, including the "Buddy Bench", the grant application info, your Gala Tickets and more by visiting:
www.ptbm.ca
Bruce Foster's books are available at
www.mrkool.ca
Catch him in Cumberland at the Farmer's Market on Sept 30. Bruce & #JustCause wants everyone to remember that the phone number to call if you're experiencing bullying is The Kids Help Phone at 1-800-668-6868 - Parents... make sure your kids have that phone number available. Join us next week as #JustCause & #PepTalk will be on air weekly for the next few weeks! Thank you and all the best to Suzette Schmiedel for her 4 years of dedication as a volunteer host of "I Am Alive" on the alternate Thursday mornings.
Cutting So Fine (Just Cause Show Theme)
Canada High - Canada High (Working Title)

U Can't Touch This (PepTalk optional theme - maybe lol)
M.C. Hammer - Please Hammer Don't Hurt 'Em
We didn't get a chance to remind our listeners about our friend Amanda Sterczyk's Book Launch for "Move More - Your Life Depends On It" which takes place Wednesday, Sept 19 from 7-9pm at Function Physiotherapy, 1185 Bank Street. Get out there and tell her you got the reminder from CKCU #JustCause
Follow Your Lead
Archy The Cockroach - Follow Your Lead


All The Things You Are
Scott Hamilton - East Of The Sun
The Things We Did
Stephen Fearing - Every Soul's A Sailor

Heartbreak Song for the Radio
The LynneS - Heartbreak Song for the Radio

Breaking News Folks! #JustCause featuring #PepTalk will be on EVERY THURSDAY at 7am for the next few weeks so that means more of Pierre & Jeff in your Ears. It also means we now have room for More Guests!... so, if you'd like to be on the program, or know an organization or community group who want to get their message out, put them in touch with us by email at: ckcujustcause@gmail.com We have a spot available for next week's show, so don't hesitate! Thanks for listening!