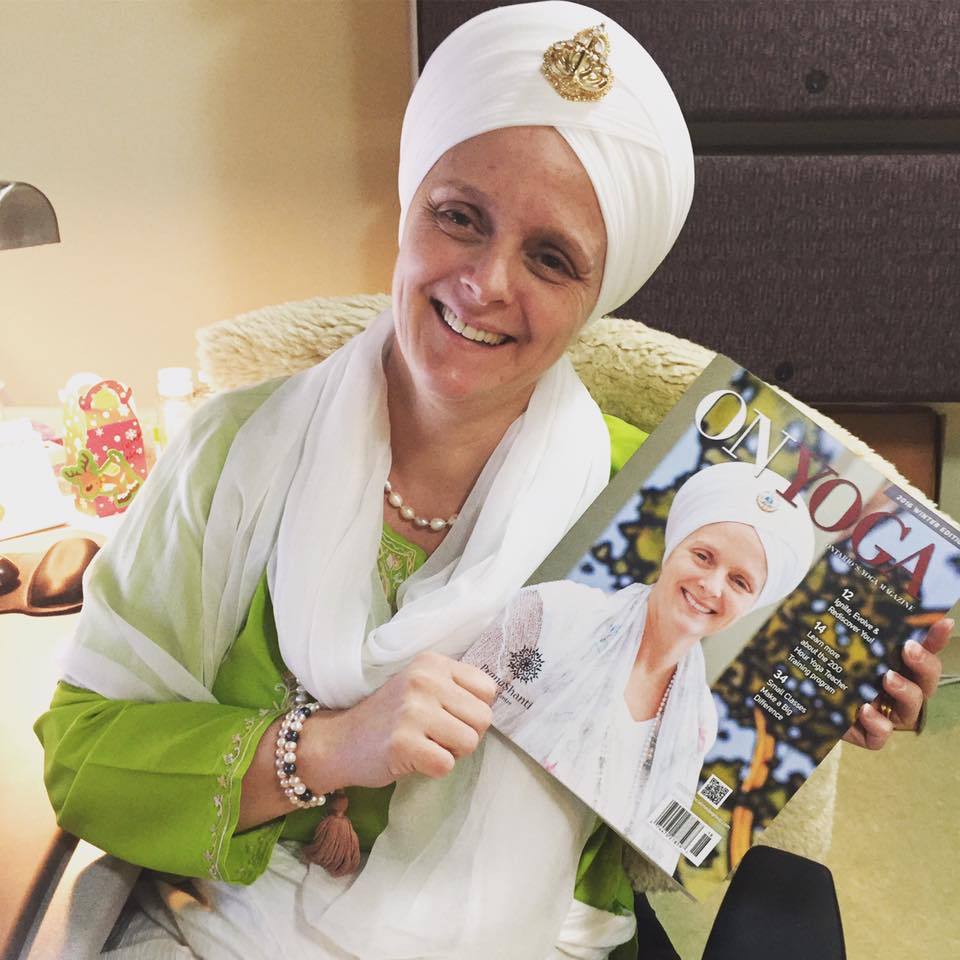 Thursday Blend Early
Thursday July 12th, 2018 with Suzette Schmiedel
The Healing Attributes of Kundalini Yoga with Devinder Kaur
What is Kundalini Yoga and what type of healing attributes does this ancient style of yoga possess? find out with Yoga & Meditation Teacher and Lead Trainer Devinder Kaur of PranaShanti Yoga Centre. Special Guest: Devinder Kaur Yoga & Meditation Teacher and Lead Trainer Owner and Director of PranaShanti Yoga Centre
pranashanti.com
or call the centre at 613-761-9642 Upcoming Courses: Meditation Training – October 12-14, 2018 - Meditation is one of the most natural and rewarding of all human activities. It brings balance, rest, and a growing inner peace. While its highest and original purpose is to help us awaken our inner, spiritual nature, the benefits to body and mind are well established by medical research. Practiced on a daily basis, meditation produces profound results on all levels of your being—physical, mental, emotional, and spiritual. It connects you with your own inner powers of vitality, clarity, and peace. Join, PranaShanti Yoga Centre Director, Devinder Kaur, for an introductory course to learn more about the powerful effects of meditation and how to teach simple and effective meditation techniques to others.
http://pranashanti.com/services/meditation-training-ottawa/
Level 1 Kundalini Yoga Teacher Training – Begins October 19 – This 200 hour Yoga Teacher Training program is life-transforming and is for everyone. Whether you are interested in becoming a teacher or wanting to deepen your yoga practice and knowledge. Throughout this 220+ hour, 8 month program, you will be part of a supportive, yogic community who will share this deep experience into the teachings with you. Taking the time to meet over nine weekends with manageable hours allows you to integrate the teachings gracefully into your daily life while respecting your personal, family and work obligations. You will be supported by a team of dedicated KRI Trainers who are members of the KRI Aquarian Academy and are available to you locally between weekends for the duration of the program and beyond. In this program life-long relationships and deep bonds of trust will form that fulfill the longing of the soul for fellowship and spiritual community.
http://pranashanti.com/services/kundalini-yoga-teacher-training-l1/
Om Suryay Namaha-Vyanah
Vyanah Music - Single
Pingala
Surya Chandra - Mystic Tongue

Sarvesham Svastir Bhavatu
Tina Turner - Children Beyond
Dawn's Spirit
Marcomé - River of Soul

Subscribe to receive podcast links to the I Am Alive Shows, its free!!! email suzette@wellnesslearning.ca