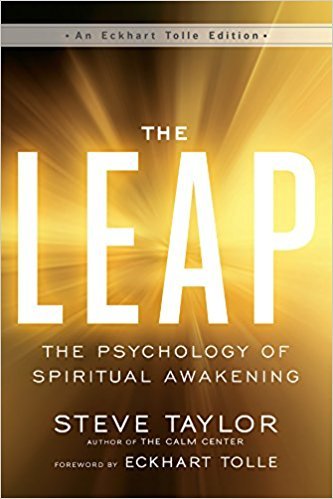 Thursday Blend Early
Thursday October 5th, 2017 with Suzette Schmiedel
The Psychology of Awakening
On this episode of I Am Alive we explore Steve Taylor's new book "The Leap" a brilliant piece on the psychology of awakening from one of the world's most spiritually influential people of our time. Book: The Leap, The Psychology of Spiritual Awakening Author: Steve Taylor Available at
amazon.ca
Liberation Sutra
Oneness Music - Single
The One
Keith and Renee - Detours

Oneness Chant
Rick Allen and Lauren Monroe - Single
The Mystic's Dream
Loreena McKennitt - Nights from the Alhambra

2017 FUN-RAISING SONG & POETRY CONTEST
on CKCU's I Am Alive Wellness Show

Do you have good creative writing skills? Want to have a large audience hear your creative voice? Then send us a 2-minute max. MP3 good quality recording of an uplifting creative piece of your choice on the topic of wellness and we will play it live on air!!! (Must be your own original song or poetry creation)

The public will be voting for the best Creative Piece by sending in their votes with their fundraising donations during our Fun-Raising campaign.

The Creative Wellness Song and Poetry Entry with the most votes wins an award for best Creative Writing in either category and an interview on the I Am Alive show as well as a full day of wellness at Nordic Spa (one prize for Best Poetry, one prize for Best Song).

How to enter?
Send your MP3 entry (Maximum 2 min. 5 GB) to suzette@wellnesslearning.ca with a 60 words or less description of yourself and what inspired you to write your creative wellness piece. Groups can also apply. There is a maximum of 20 spaces. So send in your entry as soon as possible.

Applications close October 15th. Contest airs on the Thursday Early Blend – I Am Alive Show October 19th and November 2nd at 7 :05AM. Results will be given on November 16th with during an interview with the winners.

MAKE YOUR CREATIVE VOICE ALIVE ON I AM ALIVE!!!
Subscribe to receive podcast links to the I Am Alive Shows, its free!!! email suzette@wellnesslearning.ca