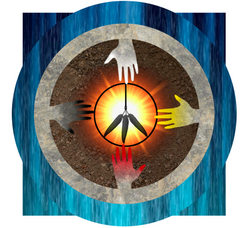 Thursday Blend Early
Thursday November 12th, 2015 with Suzette Schmiedel
Reconciliation – A Canadian Affair
RECONCILIATION - A Canadian Affair What is true reconciliation? The definition of reconciliation in the dictionary is the restoration of friendly relations. But to truly restore peace one must be brave enough to face the truth. This is a story that many Canadians are only partially aware of. It is a story that needs to be acknowledged, heard and understood to come to resolution with the battles that were fought by our ancestral roots and to whom the scars and wounds continue to perpetuate to this day. SPECIAL GUEST: Cliff Standingready Descendant of the Sioux Nation Residential school survivor and published author of the book Children of the Creator. Cliff can be contacted by email at cliffstandingready@gmail.com. To obtain a copy of the book contact the above email. Price is $29.00 including shipping and handling.
Why
Angus Jourdain Jr. - Songs From the Indian Residential School Legacy

Nukum
Florent Vollant - Songs From the Indian Residential School Legacy

For the People
Kym Gouchie - Songs From the Indian Residential School Legacy

We Are One
Don Amero - Songs From the Indian Residential School Legacy

ALSO VISIT www.FreeTheFalls.ca to sign the petition to prevent developers from taking away the native canadian stewardship of these Islands.


I AM ALIVE EVENT CALENDAR:

260 FINGERS: 26 TOP CERAMIC ARTISTS CONVERGE FOR EXHIBITION AND SALE
Glebe Community Centre 175 Third Avenue, Ottawa, Ontario
Opening Night: Friday, November 13, 6-9pm
Saturday, November 14, and Sunday, November 15, from 10am-5pm.

CHRISTMAS IN THE HILLS Saturday, 21 November, 9:00am-2:00pm, Church of the Good Shepherd, 693 Riverside Road, Wakefield. Come and stock up on Christmas goodies and crafts, tourtières, fruit pies, and a wonderful selection of Christmas baking. Information: Gill Heginbottom, 819-459-3224 / heginbottom@deadsquid.com

GREAT GRANNY BAZAAR Do you want to give the gift of Art or spruce up your home for the holidays? There is a very eclectic selection of framed numbered prints, posters, Folk Art, Textile Hangings and original works at the GREAT GRANNY BAZAAR - Friday Nov 27th 6pm - 9pm & Saturday Nov 28th10am-4pm at the Wakefield Community Centre.