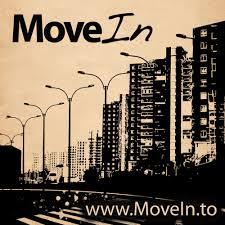 Thursday Early Blend
Thursday August 6th, 2015 with Tony Copple
MoveIn, and Keep on keeping on
Two remarkable women - both extremely alive!
Sheila Brown is a lady of many accomplishments, many of which have been achieved despite significant injuries which could well have killed her, and fibromyalgia. Yet she is very much alive and active. One of her successes is to have grown-up children who have made their mark in the world. She's a 'Don't ever give up' person and we can all learn from her.
Oxygene Part IV
Jean Michele Jarre - Oxygene - Disques Motors
Rose-Ingrid Gracia, Ottawa and Montreal coordinator for Movein will describe the remarkable growth of this Canadian non-profit whose members move into the poorest neighbourhoods in cities in Canada and other countries, being true neighbours to those who are living there because of their very poor economic circumstances. These good neighbours dedicate their time and presence in areas where gangs, guns and unemployment are rife, and because of them, some people are alive who otherwise could well be dead.
Sliding down
The Creaking Tree String Quartet - The Creaking Tree String Quartet

While my guitar gently weeps
Kim Buchanan - Illusions - N.Y.M.F.
Relevant web links: http://movein.to/
Meet Nigel Paul, founder of MoveIn: https://www.youtube.com/watch?v=Js_A3e-8qgg

Sheila Brown's 'Computer Tamers' site: http://www.computertamers.ca/
aka 'Woman to woman' site: http://www.woman2woman.ca