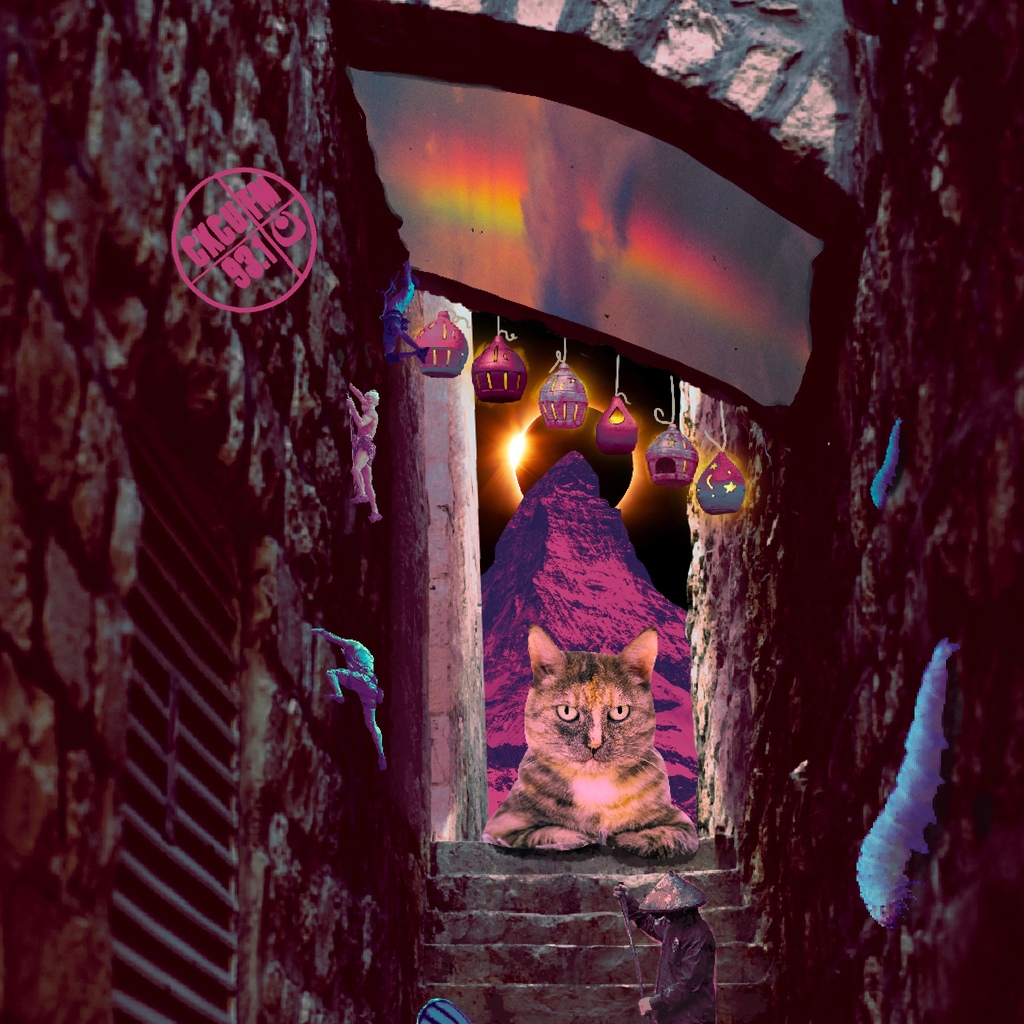 Monday Special Blend
Monday April 18th, 2022 with Jumpin' Joel Flash & Kim Valentine
It's Encores and Grassroots and a bunch of emailed music on the Monday Special Blend!
Ottawa Grassroots festival is this weekend! We tell you where to find tickets, and give a bit of a preview with tunes from Sonny Aiken and Twin Flames! Encore Ottawa is on until May 12! We play some tunes from this week's artists: Arcantael & Bikasso Inventif! PLUS TUNES from 9o pe, Rob Frank, Kosmavermo, Kluane Takhini, JJ Parks & Max Webster!
Sun Voices
Max Webster - A Million Vacations

Shed No Tear
9o pe - s/t


One Day
9o pe - s/t


We're 9ope (pronounced nine-ōpe), a self-produced pop-rap duo from the city of Ottawa, Ontario. We started making music in 2018 and haven't let off the gas since. We love to set a vibe with the music we make and bring you to a place or a moment you've never been before. Everything we make is entirely done in-house and we want to share our experiences in the realest way we can. Our new song "Shed No Tear" came together from wanting to make something that would get you crying on the dance floor. The song brings all the feelings of the 80's and immediately immerses you in its experience.

https://linktr.ee/9ope
Giants
Twin Flames - Omen

Human
Twin Flames - Omen

Chelsey June, Métis (Algonquin Cree heritage) from Ottawa, and Jaaji, Inuk and Mohawk from Nunavik and Kahnawake, are part of an Indigenous renaissance. Their cultural backgrounds span Canada's geography and their songs, delivered through a mix of English, French and Inuktitut, have helped them earn a unique place among contemporary music makers from coast to coast. Truthful and compelling storytelling accompanied by their playful humour makes a great combination with the level of musicianship they bring to the stage. Twin Flames realness resonates with audiences, they create a genuine human connection everywhere they go.

Twin Flames have released three full-length albums since joining together, both professionally and as spouses. They have played more than 1000+ shows throughout Canada, Greenland, the United States, Australia, France and the Cayman Islands.

https://www.twinflamesmusic.com/

Playing Saturday!

Moonfruits & Twin Flames
Saturday, April 22, 7:00PM
Part of the 10th Annual Ottawa Grassroots Festival
April 21-24, 2022
St. Andrew's Presbyterian Church - 82 Kent St. (at Wellington)
https://ottawagrassrootsfestival.com/

2022 CFMA Winners:
Vocal Group of the Year / Groupe vocal de l'année
Twin Flames for/pour Omen (Quebec)

Indigenous Songwriter(s) of the Year / Auteur compositeur(s) autochtone de l'année
Chelsey June & Jaaji for/pour Omen
Simulcranium
Kosmavermo - Lockdown Sessions

Zeolite
Kosmavermo - Lockdown Sessions

3 piece psych shoegaze instrumental.

https://kosmavermo.bandcamp.com/
On My Way Home
Arcantael - s/t

Our Business
Arcantael - s/t

Formerly a classical trained opera singer throughout high-school, Arcantaels music stands out from the other Pop/RnB artists thanks to her angelic high soprano and impressive songwriting capabilities. Originally from Paris, France; Arcantael spent many years in Quebec, Canada - developing a unique blend of both French accents which brings an exotic sound to her English performed songs. Arcantael's music is full of powerful harmonies and impressive vocal runs which compliment her wide vocal range bringing the listener on emotional journeys through her stories.

https://linktr.ee/Arcantael

PLAYING THURSDAY!

Encore Ottawa Season 3
Arcantael | 10 pm
Bikasso Inventif | 10:30 pm
https://shenkmanarts.ca/arcantael-bikasso-inventif

Encore Ottawa: https://shenkmanarts.ca/en/encoreottawa3
Past Videos: https://www.rogerstv.com/show?lid=12&rid=4&sid=8448
For the Sake of Leaving Town
Sonny Aiken - Lost, Lonesome Cowboy

Honey Bee
Sonny Aiken - Lost, Lonesome Cowboy

Playing Saturday!

The C.A. & Sonny Show
Saturday, April 23, 1:00PM
Part of the 10th Annual Ottawa Grassroots Festival
April 21-24, 2022
St. Andrew's Presbyterian Church - 82 Kent St. (at Wellington)
https://ottawagrassrootsfestival.com/

Also plays each Sunday at Irenes!
https://sundaynightrevue.ca/
Uneducated
JJ Parks - Back to My Home

Pretty Patterns
JJ Parks - Back to My Home

Folk rock mobsters from the Great White North. Playing songs and picking strings

https://jjparks.bandcamp.com/

Playing Tuesday!

Live! On Elgin Open Mic
Featured Act: JJ Parks

Live! On Elgin - 220 Elgin St. - 2nd Floor
Tuesday, April 19, 2022
Doors open at 7pm | Performance Order selected at 7:45pm | Music starts at 8:00
https://www.liveonelgin.com/collections/shows/products/open-mic-night
Eyes Wide
Bikasso Inventif - The Renaissance

That Ain't Right
Bikasso Inventif - The Renaissance

Bikasso Inventif is a homegrown artist from Ottawa, Canada. Mixing English HipHop, RnB, and Soul, with Punjabi infused sound and lyrics, it's hard to compare Bikasso to any artist you may know. With EP's '6ix13' and 'The Renaissance' already released, the follow-up EP 'The Resistance' is mastered and prepped for release any day now. What got him into music was the Gurdwara (Sikh Temple) where he sang hymns alongside his Grandmother. As he grew up, he felt attachment to not only Indian music (Bhangra and Bollywood), but also HipHop and RnB with artists such as Tupac, Nipsey Hussle, Drake, and Kanye West being heavily influential on him. After being the lead dancer of Carleton University's dance team for multiple years, performing has become second nature. And once you listen to his music, you'll be itching to see the music performed live.

PLAYING THURSDAY!

Encore Ottawa Season 3
Arcantael | 10 pm
Bikasso Inventif | 10:30 pm
https://shenkmanarts.ca/arcantael-bikasso-inventif

Encore Ottawa: https://shenkmanarts.ca/en/encoreottawa3
Past Videos: https://www.rogerstv.com/show?lid=12&rid=4&sid=8448
Peace Begins with a Smile
Kluane Takhini - s/t

Lungs of Mother Earth
Kluane Takhini - s/t

I'm a multi-instrumentalist, composer, producer.

I have played and recorded in international settings, a multitude of percussion instruments, guitar, bass, harmonica, some flutes, keyboard, and if you push me - a very fine jaw harp.

In fact, if I break it down.... I just love to offer-up music, in a living room, a bar, a concert hall or an intercontinental, interactive satellite coordinated concert.

https://www.kluanetakhini.com/
This Place
Rob Frank - Isolation


Some Days
Rob Frank - Isolation

Rob is a multi-instrumentalist, singer, songwriter, and producer. He is an established composer whose experience spans a variety of bands and solo projects. "Rob displays a bold and raw honesty with lyrics that showcase an emotional intelligence set to energetic, guitar and drum driven music." While his songs are rooted in rock, Rob's approach to song writing often incorporates other styles creating something both unique and authentic.

In the 2022 Ottawa Awards, Rob attained wins in the "Song Of The Year" and "Album Of The Year" categories. He was also a finalist in the "Artist Of The Year" categor

http://robfrank.ca/