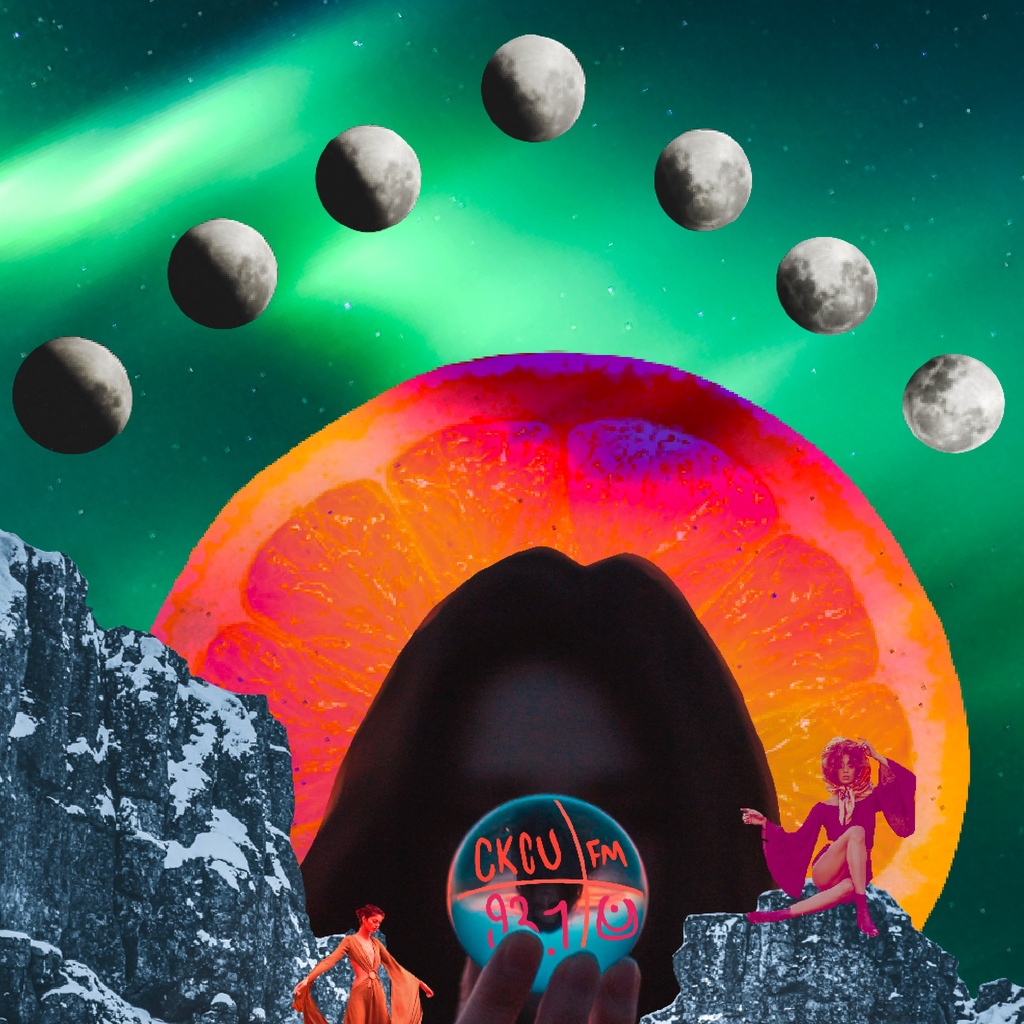 Monday Special Blend
Monday January 31st, 2022 with Jumpin' Joel Flash & Kim Valentine
It's Ottawa/Gatineau Tunes and Songs from Dark Souls on the Monday Special Blend!
You'll hear tracks from Heather Adenay & Ken Kanwisher, Dan Petti, Socalled, Kellylee Evans, FTG Reggie, JYDN Hill, Guest Room Status, D-Track, L.J.P Music, The Ottawa Guitar Trio, and Max Webster!
Let Your Man Fly
Max Webster - Mutiny up my Sleeve

When I Had the Chance
LJP Music - s/t


Running to You
LJP Music - s/t


Music first Poetry second Singer by default I write from the heart

https://open.spotify.com/artist/6nBKTjUz1zGIWryuCC0FWb
Apt613 #ottmusic Weekly Playlist: https://apt613.ca/ottmusic-weekly-21-new-songs-added-to-the-apt613-playlist/
Greenlight
Kellylee Evans - Greenlight


Everything
Kellylee Evans - Greenlight


Juno Award winning singer and composer Kellylee offers a distinctly recognizable sound on her brand new, five-song EP, GREENLIGHT.
It is the sound of resilience.

While we've all been in survivor mode for the better part of the pandemic, it's been particularly trying for the talented Ottawa-based jazz ingenue: Kellylee was still in the throes of recuperating - literally - from a bizarre accident where she was struck by lightning. Just as she was getting back into her groove in March 2020 - even performing a concert in Paris, France just before COVID-19 shut down the world.

But that didn't stop her, nor her creativity. With the assistance of co-producer, multi-instrumentalist and backing vocalist Michael Shand, drummer Ian Wright, and bass player Mark Godfrey, Kellylee has magically woven her first tapestry of new music since 2015's Come On, her inspired versatility delivering raw connective emotion connectivity on such gems as the jazzy mental health anthem "Not Today," the soulful "Green Light" and the revealing "Everything."

http://www.kellyleeevans.com/

Kellylee Evans "GREENLIGHT" LIVE STREAM
TUESDAY, FEBRUARY 1, 2022 AT 7:30 PM – 8:30 PM
LIVE STREAM direct from Fourth stage - National Arts Center
www.eventbrite.ca/e/kellylee-evans-greenlight-tickets-224784264787
Love a Forest
Heather Adenay & Ken Kanwisher - s/t


Heather Adeney wrote 'Love A Forest' for the 'Tree Songs 1' concert that took place at the Central Experimental Farm in Ottawa on October 17, 2021. Ken Kanwisher added a cello part and created this beautiful video.

750 canopy trees, 53 acres of national public park land and countless creatures and wildlife habitats are slated for destruction at the Experimental Farm and Queen Juliana Park in the heart of Ottawa ... for no good reason! To learn more about this shocking situation and register your concerns, go to the Reimagine Ottawa website at www.reimagineottawa.ca.
Boyfriend Material
Socalled - s/t

Bears Make the Best Trombones
Socalled - The 2nd Season

Josh "Socalled" Dolgin is a pianist, accordionist, producer, journalist, photographer, filmmaker, magician, cartoonist and puppet maker based in Montreal, Quebec. He has lectured and has led master classes in music festivals around the world, from Moscow to Paris, from London to LA, and from Krakow to San Francisco, and has performed on every continent. With 6 solo albums to his name, he has performed all over the world for more than 10 years, and his list of collaborators knows no generational, social, cultural nor religious boundaries. Aside from countless festivals and venues around the world, Socalled has performed at Carnegie Hall (twice!), the Olympia in Paris, the Apollo theatre in Harlem and the Arsht centre in Miami. He has played with, featured, recorded and arranged for Gonzales, Itzhak Perlman, Lhasa, Fred Wesley, Andy Statman, Adam Cohen, Boban Markovic, the Mighty Sparrow, Roxanne Shante, Irving Fields, Killah Priest, Matisyahu, Theodore Bikel, Enrico Macias and Derrick Carter… Dolgin was the subject of The Socalled Movie, a 2010 feature documentary produced by the National Film Board of Canada.

https://www.socalledmusic.com/

Gephilte: A SoCalled Experiment in Yiddish Funk
SUNDAY, FEBRUARY 6, 2022 AT 4 PM – 6:30 PM
Venue: Les Lye Studio Theatre
https://meridiancentrepointe.com/en/gephilte

SoCalled (Josh Dolgin), "the mad wizard of Yiddish Hip-Hop", goes back to his roots on this ground-breaking, heartbreaking program, SoCalled sings Yiddish.
The program presents songs from the Yiddish Theatre, Hassidic melodies, Klezmer, folksong, songs from the Holocaust, from Israel, and even so*me original new songs. Through song, so much history and culture can be exposed and given new life. The program is funny, sad, beautiful, and dark with a diverse range of styles, colours, keys, modes and moods. The Yiddish revival is over, it's the Yiddish era again; so let's dig deep, let's celebrate and explore the riches of this extraordinary culture.
Dark Souls: Bell Gargoyle
Ottawa Guitar Trio - s/t

Dark Souls: Gwyn, Lord of Cinder (Plin Plin Plon)
Ottawa Guitar Trio - s/t

Composed of Nathan Bredeson, Alex Bougie and François Lacelle, The Ottawa Guitar Trio has made it their mission to highlight the accessibility and reliability of classical music to modern audiences. The ensemble explores the classical guitar's unique dynamic and textural palette to bring to life a repertoire of dynamic movie soundtracks, nostalgic video game scores, timeless classical repertoire, as well as original music for guitar trio.

https://www.ottawaguitartrio.com/
Soroche
D-Track feat. Akhenaton - Prod. Nicholas Craven - Hull


La vie c'est comme
D-Track - Prod. Nicholas Craven - s/t


Véritable vétéran MC, David Dufour  alias D-Track possède une fiche professionnelle impressionnante, cumulant une quinzaine  d'années  de travail dans le milieu  hip-hop,  près de huit  albums/EP  et  2 recueils de textes. L'artiste sera d'ailleurs nommé en 2016 au gala de l'ADISQ pour l'album hip hop de l'année avec son opus « Message texte à Nelligan » et en 2019 aux GAMIQ cette fois pour l'album rap de l'année avec son plus récent album « Dieu est un Yankee ». Il aura également l'occasion, au cours de ces années, de faire une tournée de spectacles en Chine en 2018 en plus de se produire un peu partout dans le monde, dont l'Europe de l'Est et l'Asie du sud-est.

http://www.d-track.ca/en
Apt613 #ottmusic Weekly Playlist: https://apt613.ca/ottmusic-weekly-21-new-songs-added-to-the-apt613-playlist/
After Work
Dan Petti - s/t


Don't Give it Back
Dan Petti - s/t


Singer-Songwriter in Ottawa, Ontario, Canada. Dan has been playing and writing music his whole life. He has explored many different genres and bands, and found his true passion for country songwriting after working with great mentors, and taking 3 successful trips to Nashville, Tennessee, where he got to meet with many diverse songwriters, artists, and publishers. He currently writes with many songwriters and artists all over the world. He has a mix of upbeat happy songs, deep meaningful ballads, and anything in between. He puts on an energetic show with his live band, but he especially loves playing his songs solo acoustic, allowing the audience to experience the songs and lyrics at a raw, stripped down, and emotional level.

https://danpetti.com/
Australia
Guest Room Status - Guest Room Status


A Coloured Picture
Guest Room Status - Guest Room Status


makers of high-energy sing along emo music.

https://guestroomstatus.bandcamp.com/

Playing This Friday?

Guest Room Status & Dart Trees
FRIDAY, FEBRUARY 4, 2022 AT 8 PM
Avant-Garde - 135½ Besserer St.
https://www.facebook.com/events/469621731238847
Silent prayers (First Day Out)
FTG Reggie - s/t


House of Madness
FTG Reggie - s/t


https://open.spotify.com/artist/10ga9ZMdxwRb1zML85jUiM

Shifter Writeup: https://shiftermagazine.com/music/ftg-reggie-first-day-out-silent-prayers
Better Man
JYDN Hill - s/t


Patience
JYDN Hill - s/t

The laissez-faire attitudes and dark elements of Canada's cold capital have become symbolic and metaphorical to the artist known as JYDN HILL. Pronounced "Jayden Hill" - the multi-platinum writer, singer, and rapper utilizes nostalgic melodies and moody R&B that is part raw & uncut, and equal parts introspective. The result is a dark and revealing eclectic sound that defies norms. - DJ

https://foundation-media.ffm.to/betterman
Shifter Writeup: https://shiftermagazine.com/music/jydn-hill-better-man
Undertale: Megalovania
Ottawa Guitar Trio - s/t