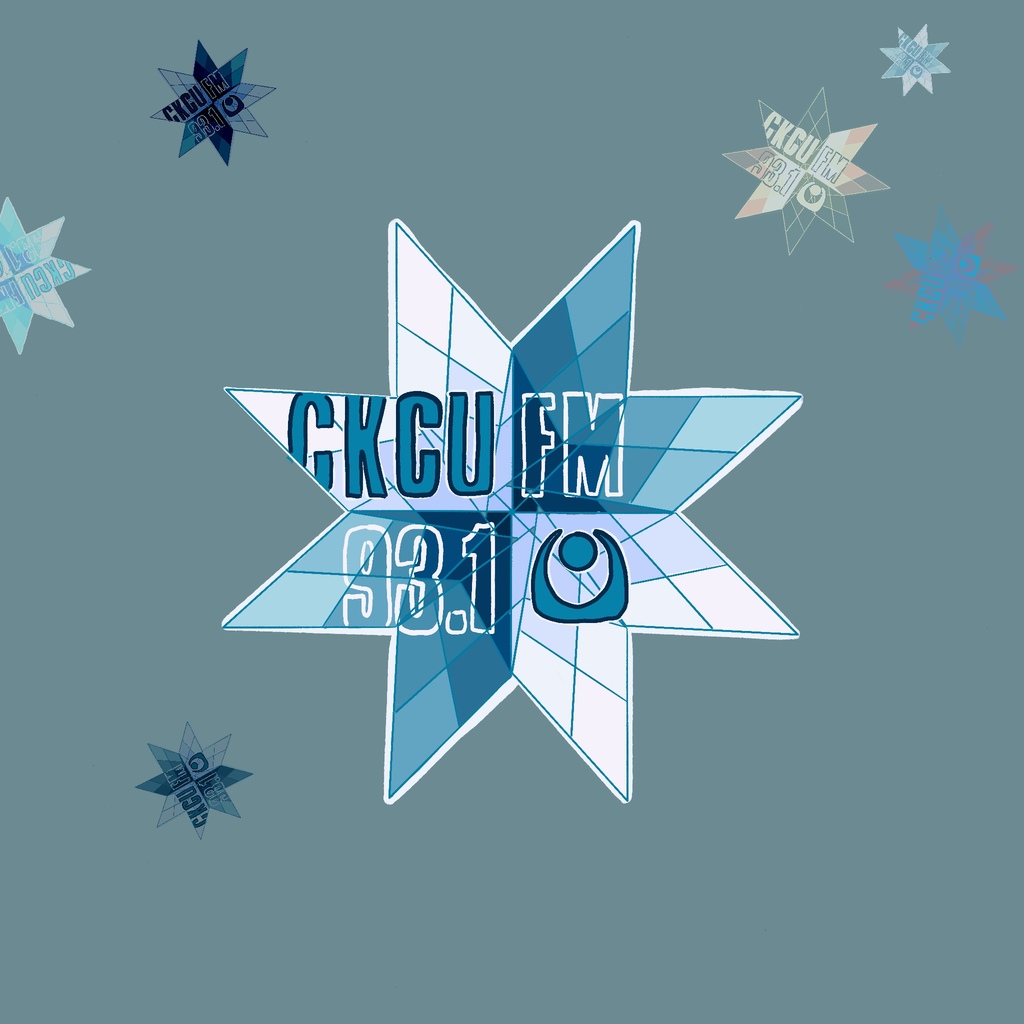 Monday Special Blend
Monday December 6th, 2021 with Jumpin' Joel Flash & Kim Valentine
It's Good Lovelies and Justin Perron and OTTAWA/GATINEAU MUSIC on the Monday Special Blend!
An interview with JHC! He's got himself a new single, and a FEATURED SPOT at the grand return of the Live! On Elgin Open Mic! Happening THIS TUESDAY DECEMBER 7! See you there? Then an interview with Caroline Brooks of The Good Lovelies! This harmonious troupe is on an Ontario Christmas tour throughout December… and they're coming to the NAC on the 17th! You'll also hear tracks from Vanessa King, Townes, The Ottawa Guitar Trio, Carter Hickey, Fred Everything, Trevor Walker, King Kimbit & Max Webster! Until next time Gang!
Lip Service
Max Webster - Mutiny Up My Sleeve

All I Need
Vanessa King - s/t


Gravity
Vanessa King - s/t


Vanessa King is an upcoming R&B artist that was born & raised in Montreal, QC but is currently based in Ottawa, ON. 
 After graduating a few years ago, she rediscovered her passion for music and it's an exciting new journey. 
 The artists that inspire her the most are , , , and . Vanessa King will make you fall in love with her unique sound & relatable lyrics.

https://open.spotify.com/artist/4XvlTLWo8HeJCM5odLBfVA
Apt613 Ottmusic weekly playlist
https://apt613.ca/ottmusic-weekly-12-new-songs-added-to-the-apt613-playlist/
Next To Me Anyways
Townes - s/t


Tell Me What I'm Living For
Townes - s/t


Townes is the stage name of musician Matt Radich. Based out of Ottawa, Matt has been releasing music and performing as Townes since 2015.

https://townesmusic.bandcamp.com/
Apt613 Ottmusic weekly playlist
https://apt613.ca/ottmusic-weekly-12-new-songs-added-to-the-apt613-playlist/
Red Silk
JHC - s/t


Just Human
JHC - s/t

=============================================
AN INTERVIEW with JHC! He's got himself a new single, and a FEATURED SPOT at the grand return of the Live! On Elgin Open Mic!

Musician out of Ottawa. I love writing rap, playing guitar and audio engineering with my roommate.

https://www.facebook.com/AbeShep17

PLAYING TUESDAY

Live! On Elgin Open Mic - Featured Act: JHC!
Tuesday, December 7, 2021
Live! On Elgin - 220 Elgin St
Doors 7:00 - Show 8:00pm
https://www.liveonelgin.com/collections/shows/products/open-mic-night
=============================================
The Legend of Zelda: Kakariko Village
The Ottawa Guitar Trio - s/t


Composed of Nathan Bredeson, Alex Bougie and François Lacelle, The Ottawa Guitar Trio has made it their mission to highlight the accessibility and reliability of classical music to modern audiences. The ensemble explores the classical guitar's unique dynamic and textural palette to bring to life a repertoire of dynamic movie soundtracks, nostalgic video game scores, timeless classical repertoire, as well as original music for guitar trio.

https://www.ottawaguitartrio.com/
I'm Still Here
Carter Hickey - Mindsight


Weren't Ready
Carter Hickey - Mindsight


Left in the dryer too long... I'm a 21 year-old Canadian Singer Songwriter just making music stuffs. I hope you enjoy all that I release for you guys!

https://linktr.ee/Heyitbeezme
Apt613 Ottmusic weekly playlist
https://apt613.ca/ottmusic-weekly-12-new-songs-added-to-the-apt613-playlist/
Christmas Time's A Comin'
The Good Lovelies - Christmas Time's A Comin'

Another Year To Wait
The Good Lovelies - Under the Mistletoe

=============================================

AN INTERVIEW with Caroline Brooks of The Good Lovelies! This harmonious troupe is on an Ontario Christmas tour throughout December… and they're coming to the NAC on the 17th!

With nine critically acclaimed releases, a #1 single, a JUNO Award, and a devoted fanbase blanketing the globe, roots-pop combo The Good Lovelies are among Canada's brightest musical lights. The hardworking trio of Caroline Brooks, Kerri Ough, and Susan Passmore — guitar-wielding songwriters all, and queens of the goose bump–raising three-part harmony — enter 2020 at full steam, with plans to write and record new material, reduce their carbon footprint via multiple green initiatives, and to build on their reputation as electrifying performers with extensive touring, culminating in their highly anticipated annual seasonal concerts.

https://goodlovelies.com/

PLAYING DECEMBER 17!

Good Lovelies - Christmas Concert
Friday, December 17, 7:30 PM EDT
Babs Asper Theatre - National Arts Centre
1 Elgin St.
https://nac-cna.ca/en/event/29823
=============================================
E.S.M (Earth, Sun, Moon)
Fred Everything Ft. Trevor Walker - s/t


Un Dimanche Apres-Midi
Fred Everything - Long Way Home

DJ/remixer/producer Frederic Blais, better know as Fred Everything, was born in Hull but raised in Quebec City, Canada. After singing over his favorite songs, the opportunity to start experimenting with music came at the age of 13 when the promising artist was able to afford his first synthesizer. Fred Everything began DJing in the mid-'90s.

Following years of residences in Montreal's circuit, he moved to the U.K. The newcomer was soon playing in the prestigious the Bomb and Soulsonic, among other well-known local clubs. His celebrated performance at Glasgow's In The City festival became his breakthrough. In March 2001, his first full-length record, called Everything Under the Sun, was released. That same year, the mix album DJ Set 01 and the compilation From the Deep: Remixes 1998-2001 came along, delivering his funky and soulful style. ~ Drago Bonacich, Rovi

https://open.spotify.com/artist/1lKf0Z2bKT57EzmCr8ZlkS
Apt613 Ottmusic weekly playlist
https://apt613.ca/ottmusic-weekly-12-new-songs-added-to-the-apt613-playlist/
Purple Hearts
King Kimbit - Life Lessons Poetically

Lees
King Kimbit - Life Lessons Poetically

Nguyễn Anh Thư, better known by her stage name, King Kimbit, is a versatile, devoted and deeply sincere Ottawa-based spoken word artist, singer and instrumentalist. King Kimbit is best known for her ability to blend gritty personal narratives with compassionate social consciousness. She articulates the spectrum of her thoughts and feelings in a way that is consistently poignant, musical and heart-felt.

https://kingkimbit.ca/home

PLAYING SATURDAY

King Kimbit at MAC-CAM ART+ Winter Showcase
SATURDAY, DECEMBER 11, 2021 AT 6 PM
The Origin Arts & Community Centre - 57 Lyndale Avenue
https://www.eventbrite.ca/e/art-winter-showcase-tickets-211471255217