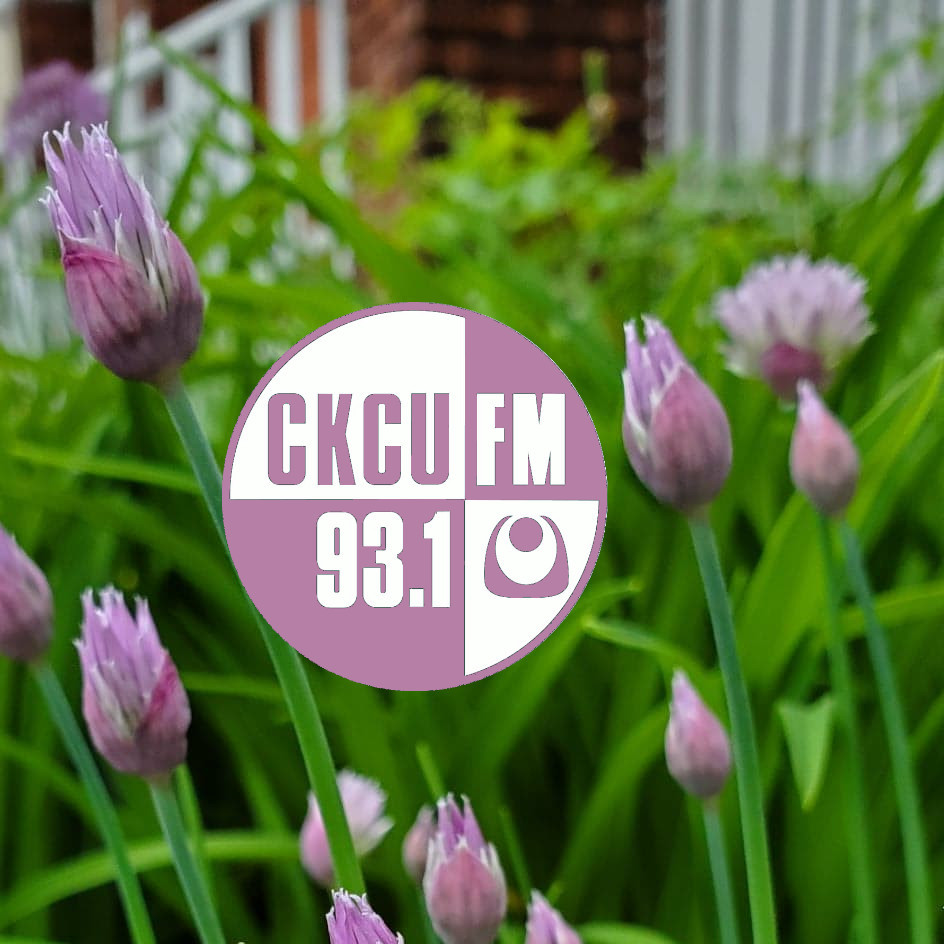 Monday Special Blend
Monday May 31st, 2021 with Jumpin' Joel Flash & Kim Valentine
It's MUSIC from Megaphono, r/Ottawa, Apt613, and my BRFF Trish on the Monday Special Blend!
We yik yakked a bit about the Canadian Home Studio Tour Vol III! Hosted by yours truly and featuring 2018 ACTRA RACS/Folk Music Ontario Recording Artist of the year, AHI! Happening this Wednesday! TUNES from De Flore, Nayana, Mike T. Kerr, R. Flex, Eytan Tobin, Brian Wallin, Jane Inc., & The Ottawa Guitar Trio No showpiece today! Cause we're without internet! Thanks to co-host with the most most and photographer Kim Valentine!
What Do You Do With The Urge
Max Webster - Universal Juveniles

Wildflowers
AHI - Unarchived


Kelowna
AHI - Unarchived


NEW CANUCK MUSIC!

While it's undeniable that AHI's voice could easily steal any show, he has learned to harness his instrument's power by balancing its range across a colourful landscape of tightly-crafted lyrics, driving rhythms, and catchy melodies.

His first album, We Made It Through The Wreckage (2016) broke the Billboard Spotify charts and landed him on NPR's Tiny Desk, while his second In Our Time (2018) debuted at #2 on iTunes, and skyrocketed to #1 on Amazon after AHI's captivating live performance on CBS, ultimately earning him the distinction of Folk Music Ontario/ACTRA-RACS Recording Artist of the Year; high praise from Billboard, American Songwriter, SiriusXM, and more; a sold-out US tour with platinum artist Lauren Daigle; 6 places on the 2018 GRAMMY ballot, including Album of the Year, Best Americana Album, and Best American Roots Song and Performance; and his first-ever JUNO Award nomination in the category of Contemporary Roots Album of the Year, establishing AHI as one of Canada's most promising new voices.

More AHI here: https://ahimusic.com/

Canadian Home Studio Tour Vol III: AHI
Hosted by Jumpin' Joel Flash
Wednesday, June 2, 2021 - 1:00pm EST
FREE Event!
More info: http://www.folkmusicontario.ca/folk-music-ontario-conference/2020-online-events/#Jun22021
RSVP here:
https://docs.google.com/forms/d/e/1FAIpQLSf_I4Q9YU90wowxU21fu7b3Ea0u-_HIk1Wd0O4X8Alldcd6sQ/viewform
L'été ne reste pas
De Flore - L'été ne reste pas


Bombe
De Flore - L'été ne reste pas


NEW LOCAL MUSIC!

De Flore est l'union indéniable des auteur(e)s compositeur(ice)s interprètes Sarah-Anne LaCombe et Mathieu Gauthier. Natif du même village, aux abords de la rivière des Outaouais, le duo se laisse séduire par le temps qui s'échappe en créant une musique qui tente de saisir l'invisible. Après avoir livré un premier EP (Figure Déserte) ancré dans la nouvelle vague qui emmêle les frontières des genres, le duo passe de l'électro-roots à la chanson dream-pop. Leur dernier single projette une vibe nostalgique aux couleurs pastelles, avec une poésie évasive aux textures velours-fumés. De Flore est une fusion parfaitement sensuelle de pop, psychedelia, disco-funk et lounge.

More De Flore here: https://www.deflore.ca/
APt613 #ottmusic playlist - https://apt613.ca/ottmusic-weekly-alanis-de-flore-tmorr-pithra-added-to-the-apt613-playlist/
Pretty good to be here
Nayana - s/t


This mess is mine
Nayana - s/t


NEW LOCAL MUSIC!

Canadian Born singer/songwriter NAYANA has been making a name for herself over the past year with her unique voice, captivating lyrics and country in her soul performances. In Oct 2019, the 18 year old won the Ontario wide Artist competition, The ONE Artist, and walked away with $50,000 worth of prizes.

NAYANA is currently based in Ottawa, ON, Canada; where she recently signed a recording deal with Canadian Indie label, Young, Wild & Free Records. Teaming up with her mentor: Producer (Beyond The Fall, ELLE G, Nosebleed Sun) /Writer/Artist (Beyond The Fall, Jet Black Stare), Jason Wilkinson, the two embarked on a journey through the ups and downs of 2020. They were able to build NAYANA's dynamic debut single, an enlightening, feel good song called "Pretty Good to Be Here".

More Nayana- https://nayanasmusic.com/
Deep in the 100 Acre Wood
Mike T. Kerr - Favourite Flatpickers


Deep River Blues
Mike T. Kerr - Favourite Flatpickers


NEW CANUCK MUSIC!

Mike T. Kerr is a lifelong student of the guitar. His first album features 7 original Country songs and 3 instrumentals. His brand new album Spring Garden Bandstand is fully instrumental. Always curious to dig up not only a song's history, but the shape of the world at the time, Mike plays passionately and openly while interpreting the great guitar players of the past.

More Mike here - https://miketkerr.bandcamp.com/
Tulips
R. Flex - s/t


Na Na Na
R. Flex ft. Eytan Tobin - s/t


NEW CANUCK MUSIC!

Toronto's R. Flex makes electro-R&B with a voice that's at once smooth and powerful. Their arresting live performances has helped them build a name for themselves in Toronto's music scenes and in Canada. They have appeared at Toronto Pride, POP Montreal, Sled Island (Calgary), MEGAPHONO (Ottawa), Slut Island (Montreal), and Grickle Grass (London), opening for the likes of Silla and Rise, Above Top Secret, and Le1f. Their debut EP "In & Out" received over 28K streams and their song "Thursday" was a Top 20 finalist at Imsta Festa Toronto. They have been featured on Paper Magazine, YOHOMO, CBC Here & Now, and named one of Now Magazine's Artists to Watch in 2020 & 2021.

More R. Flex here: https://rflex.bandcamp.com/
Megaphono Showcase here: https://www.youtube.com/watch?v=IMl3Z4ALKyo
Lost in Thought
Brian Wallin - Lost in Thought


Writing Songs For The Dead
Brian Wallin - Lost in Thought


NEW LOCAL MUSIC!

Former drummer from the jangle rock group "How Far To Mexico" and former guitarist and songwriter for "Ethnotechnique". I write music about things and stuff, usually with a indy or jangle rock vision. Why subject myself to one genre?

More brian here: https://brianwallin.bandcamp.com/
Bloom Becomes Me
Jane Inc. - Number One


Dirt and the Earth
Jane Inc. - Number One


NEW CANUCK MUSIC!

Who is Jane Inc.? She is CEO and pencil pusher; she is a blank, unknowable Jane Doe, and she is the singular solo project of Carlyn Bezic. Also known as one half of weird-pop duo Ice Cream, one fifth of rock and roll fever dream Darlene Shrugg, and touring member of US Girls band, Bezic has been building a body of work on merging a pop sensibility with off-kilter influences. Jane Inc's debut album, Number One, released with Telephone Explosion on March 19, is an exciting progression of that body of work. The album's thoughtful production and lush layering of futuristic synths push the quick satisfaction of pop song structure into a hypnotizing work that reveals more of itself with each listen.

More Jane here: https://janeinc.bandcamp.com/album/number-one
Megaphono Showcase here: https://www.youtube.com/watch?v=cskgKhuykw0
Kiki's Delivery Service: A Town with an Ocean View
Ottawa Guitar Trio - s/t


Spirited Away: One Summer's Day
Ottawa Guitar Trio - s/t


NEW LOCAL MUSIC!

Composed of Nathan Bredeson, Alex Bougie and François Lacelle, The Ottawa Guitar Trio has made it their mission to highlight the accessibility and reliability of classical music to modern audiences. The ensemble explores the classical guitar's unique dynamic and textural palette to bring to life a repertoire of dynamic movie soundtracks, nostalgic video game scores, timeless classical repertoire, as well as original music for guitar trio.

More OGT here: https://www.ottawaguitartrio.com/