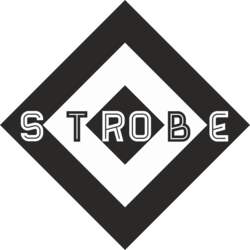 The nu Planet Rave Show
Sunday March 29th, 2015 with DJ KUBA MAYe
THE NU PLANET RAVE EPISODE 061
DEEP/ DARK/ DELICIOUS BEATS Strobe series present, 2nd installment. This week EPISODE 061 Kuba Maye is planning on completely destroying the air waves with complete techno madness. A must to listen live in the mixx , a show not to be missed. A strong focus on getting your entranced in the mind and music selection by DJ Kuba Maye.
Playlist. Kuba Maye

2015-03-29
--------------------------------------------------------------------------------------------------
intro 93.1
Kasbah Zoo, OniWax First Day (Original Mix) KD RAW
Keith Carnal Objective
A. Morgan Rhythm Theory
Adventice Extraction Force
Hemlock Pili (Original Mix)
Joachim Spieth Under the City
ad.lib & silvision Greed (Joachim Spieth Remix)
Carl Craig, Green Velvet Intro (Original Mix) Relief Records
Carl Craig, Green Velvet So What (Original Mix) Relief Records
Carl Craig, Green Velvet How (Original Mix) Relief Records
Carl Craig, Green Velvet Let It Go (Original Mix) Relief Records
Carl Craig, Green Velvet Murder Of The Innocent (Original Mix) Relief Records
Carl Craig, Green Velvet Rosalie (Original Mix) Relief Records
Carl Craig, Green Velvet Party (Original Mix) Relief Records
dubspeeka K241Z (Alan Fitzpatrick Remix)
Uakoz Homen (Original Mix) Yin Yang
Sebastian Manuel, TKNO Drop The Box (Original Mix) Yin Yang
Hans Bouffmyhre, Kyle Geiger Inwards (Original Mix)
Gary Beck, Mark Broom Data Flux (Original Mix)
YYYY Phonic (XHEI Remix)
Axel Karakasis Gripped (Original Mix) Remain Records
Steve Parker, Alex Bau Kohorte (Original Mix)
Steve Parker, Alex Bau Koshin (Original Mix)
Reeko Capitulo 5
Kasbah Zoo, OniWax Phatty (Mark Reeve Remix) KD RAW
Gary Beck Backward (Original Mix)
Electric Rescue Track Race (Original Mix)