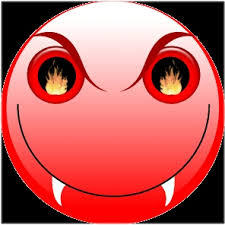 The nu Planet Rave Show
Sunday April 12th, 2015 with DJ KUBA MAYE
THE NU PLANET RAVE EPISODE 062
Episode 062, This episode Kuba Maye will continue to deepen and widen his search for the ultimate techno set, a mix of hard hitting underground techno with floor fillers. This concoction will keep you locked into the 93.1 fm frequency until 7 am.
Play list for KUBA MAYE IVE SET

intro 93.1
Oscar Aguilera, Alberto Ruiz Subpolar (Original Mix)
Modular Phaze Anunaki (Feat Manuel Mucua)
Savas Pascalidis Nightshades (Original Mix)
Stenny Hagale (Original Mix)
Wouter De Moor Fluffy (Original Mix)
Alex Randal Ninety Six (Re:Axis Bimix)
Frankyeffe Heady (Markus Bohm Remix)
2000 And One Fabregas (Original Mix) Bitten
Stephan Hinz, Philipp Ruhmhardt Hak (Original Mix)
2000 And One Solid State (Original Mix) Bitten
Fabian Feyerabendt Dubtube
DJ Emerson & Circuit Breaker Mesomorph (Jonas Kopp Remix)
Gary Beck, Slam Catacoustics (Gary Beck Remix)
DJ Hyperactive Venus (Ciren Remix)
Deepbass Moha (Original Mix) Soma Records
Forexample The Rave Girl (Original Mix) Keep On Techno Records
DJ Hyperactive Venus (Truncate Remix)
Forexample The Rave Girl (D.R.N.D.Y Warehouse Remix) Keep On Techno Records
Cleric Avoid The Subject (Original Mix)
Gary Beck Say What (Adam Beyer Remix)
Fabian Feyerabendt Nanobug (D_Func Remix)
Jeroen Search, Slam Cirklon Bells (Jeroen Search Remix)
Heiko Laux There There (Fernweh _ ka167)
Deepbass Dune (Original Mix) Soma Records
SO THE CLOSING OF THE SHOW WE WILL LISTEN TO NEW MIXES BY SUPERSTAR ARTISTS JONA ESSENTIALS MIX, MATTHEW STYLES REBEL RAVE4 AND Rompecorazones_Mixed BY GUTI.