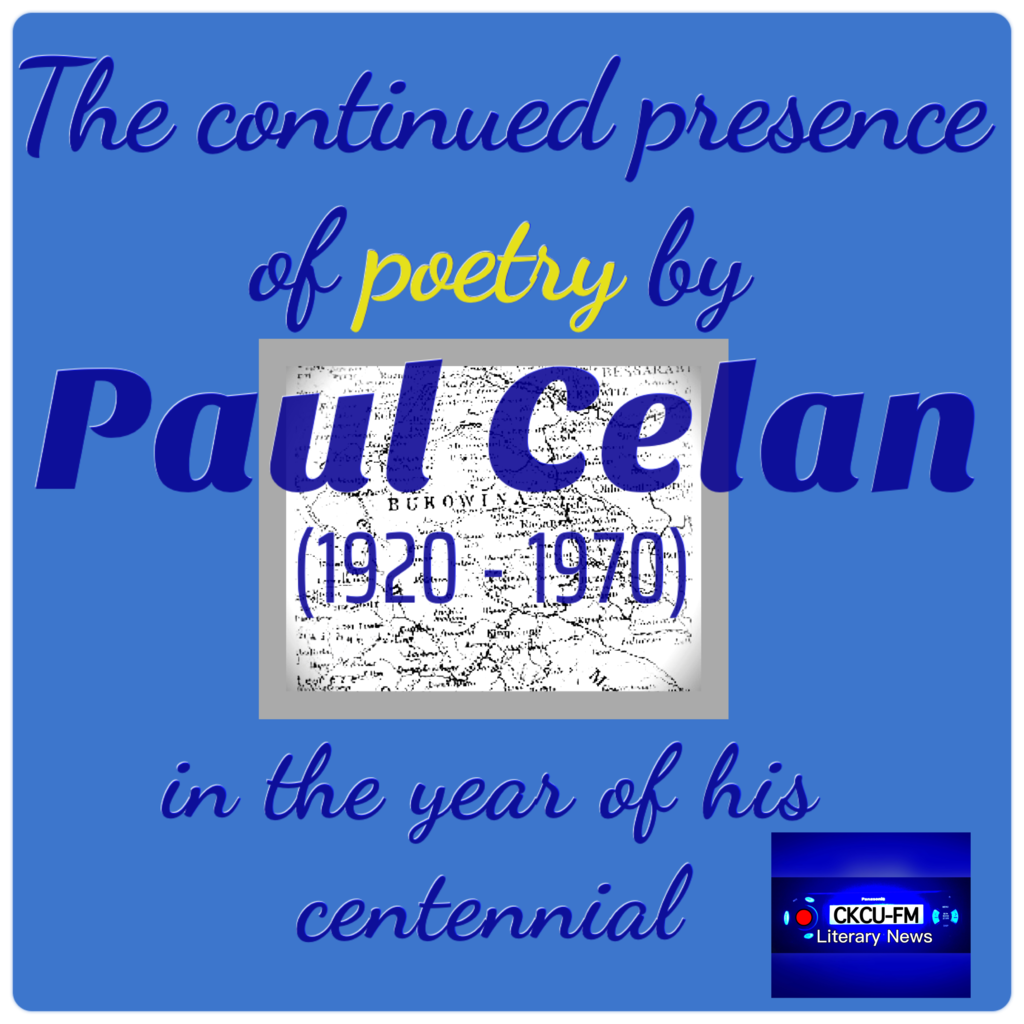 CKCU Literary News
Wednesday November 25th, 2020 with Hans G. Ruprecht & Friederike Knabe
A tribute to Paul Celan (1920-1970} on the occasion of his centennial.
"Paul Celan was born on November 23, 1920 as Paul Antschel, the only son of German-speaking, Jewish parents in Czernowitz. In 1938, Celan began his medical training in France but returned to Romania one year later in order to study Romance philology. In 1942, Paul Celan's parents were deported. His father died of typhus in a camp, his mother was shot. Celan himself was forced to do hard labour in various Romanian labour camps from 1942 to 1944. He met Ingeborg Bachmann in Vienna in 1948 and from the liaison of the two developed a correspondence (posthumously published in Herzzeit) that continued for many years. In July of that same year, he moved to Paris where the poet lived until his death. In Paris he also met the artist Gisèle de Lestrange in 1951 and married her one year later. Their son Eric was born in 1955. Paul Celan took his own life in 1970. He is one of the most important, most interpreted German-language authors of the twentieth century, »arguably the greatest European poet in the postwar period« (Mark M. Anderson, The New York Times), for writing some of the most intriguing, paradoxical, pure and unique poems in the German language. He was also a prolific translator, having brought into German works by Shakespeare, Dickinson, Rimbaud, Valery, Char, Mandelstam and others. Suhrkamp Verlag most recently published »an entirely personal matter«. Letters 1934-1970 and a new complete and annotated edition of Celan's poems. His works have been translated into many languages." Source:
https://www.suhrkamp.de/news/paul_celan_-_100th_birthday_on_23_november_2020_3373.html?d_view=english
There are no tracks in this playlist.