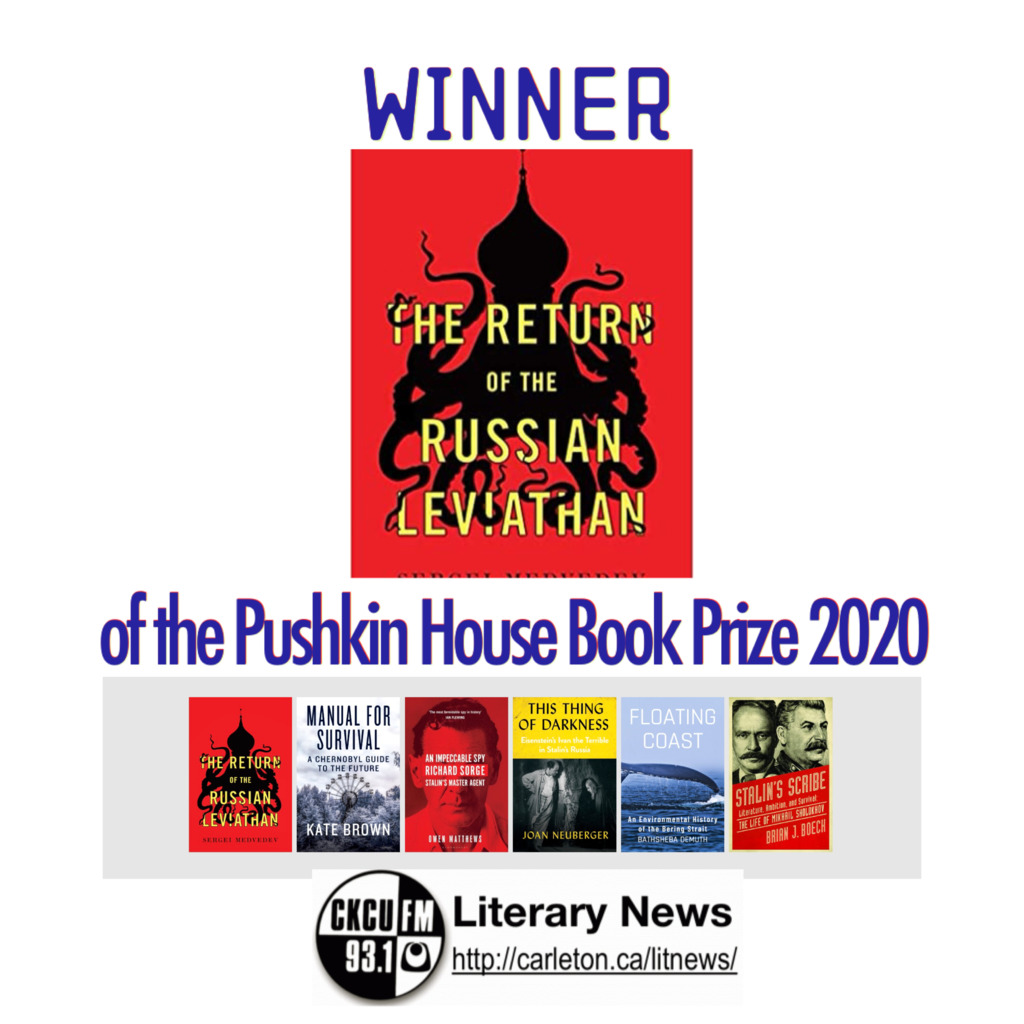 CKCU Literary News
Wednesday November 18th, 2020 with Hans G. RUPRECHT
The 2020 BOOK PRIZE as awarded by the PUSHKIN HOUSE (London, UK.).
The six 2020 shortlisted titles are:   'Stalin's Scribe: The Life of Mikhail Sholokhov' by Brian Boeck (Pegasus).                              'Manual for Survival: A Chernobyl Guide to the Future' by Kate Brown (W.W.Norton/Allen Lane).               'Floating Coast: An Environmental History of the Bering Strait' by Bathsheba Demuth (W.W. Norton). 'An Impeccable Spy: Richard Sorge, Stalin's Master Agent' by Owen Matthews (Bloomsbury). 'The Return of the Russian Leviathan' by Sergei Medvedev (Wiley in the US and Polity in the UK.). 'This Thing of Darkness: Eisenstein's Ivan the Terrible in Stalin's Russia' by Joan Neuberger (Cornell University Press). "Pushkin House is the oldest independently funded, non-governmental UK charity specialising in Russian culture. We were established in 1954 by Russian émigrés and British enthusiasts to celebrate, explore and share aspects of Russian culture. We are a charity and as such our work depends on donations. We honour and further the mission of those who established Pushkin House 65 years ago."
https://www.pushkinhouse.org
There are no tracks in this playlist.