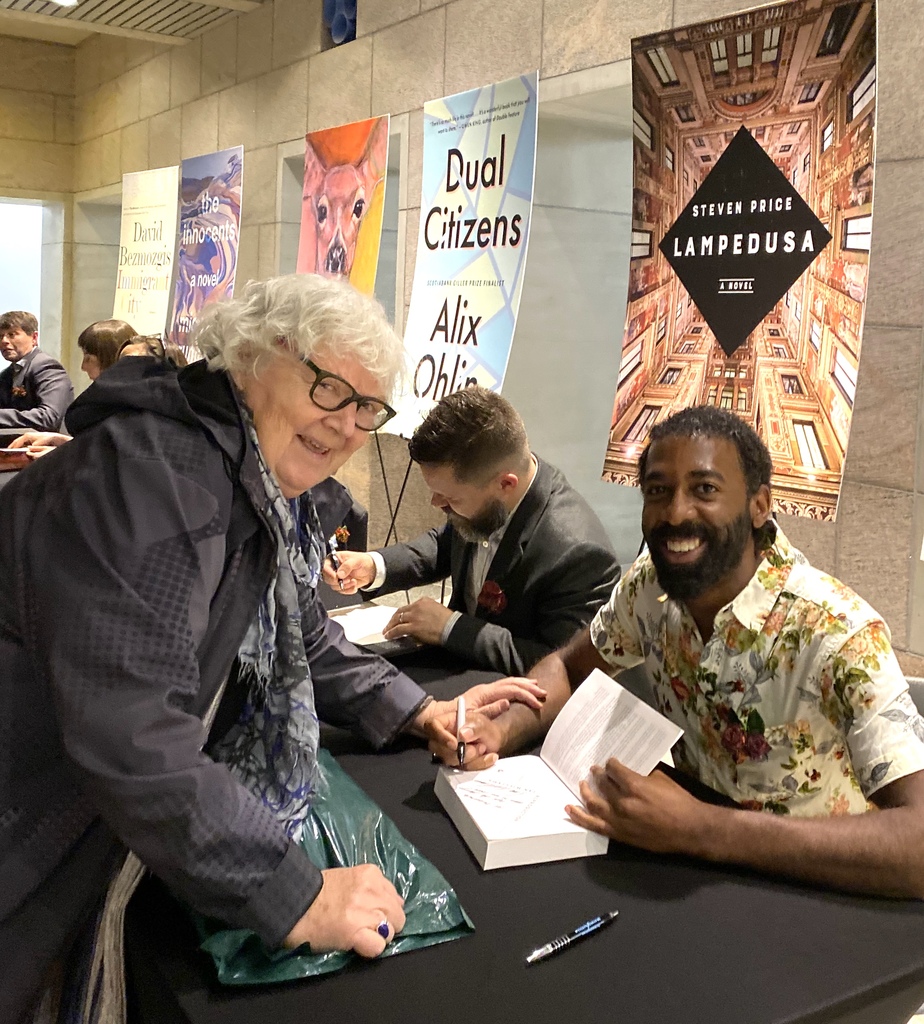 CKCU Literary News
Wednesday October 23rd, 2019 with Friederike Knabe & Hans G. Ruprecht
Exciting news about the Giller Prize and the Neustadt Prize for Literature. (Picture: Friederike Knabe talking with Ian Williams at the festive event with the Scotiabank Giller Prize finalists (NATIONAL GALLERY OF CANADA. OCT 16, 2019).
Friederike Knabe, who is the Senior correspondent for CKCU-FM 93.1 Literary News, in conversation about the GILLER PRIZE shortlist 2019, focussing on a selection of books by the following Canadian authors: • David Bezmozgis - Immigrant City, • Megan Gail Coles - Small Game Hunting at the Local Coward Gun Club • Michael Crummey - The Innocents • Alix Ohlin - Dual Citizens • Steven Price - Lampedusa • Ian Williams - Reproduction We also spoke about the Albanian novelist, poet and playwright Ismail Kadare who is the winner of the prestigious 2020 Neustadt International Prize for Literature (WOLRD LITERATURE TODAY). More at 'Neustadt Prizes'
https://www.neustadtprize.org/ismail-kadare-wins-prestigious-2020-neustadt-international-prize-for-literature/
There are no tracks in this playlist.