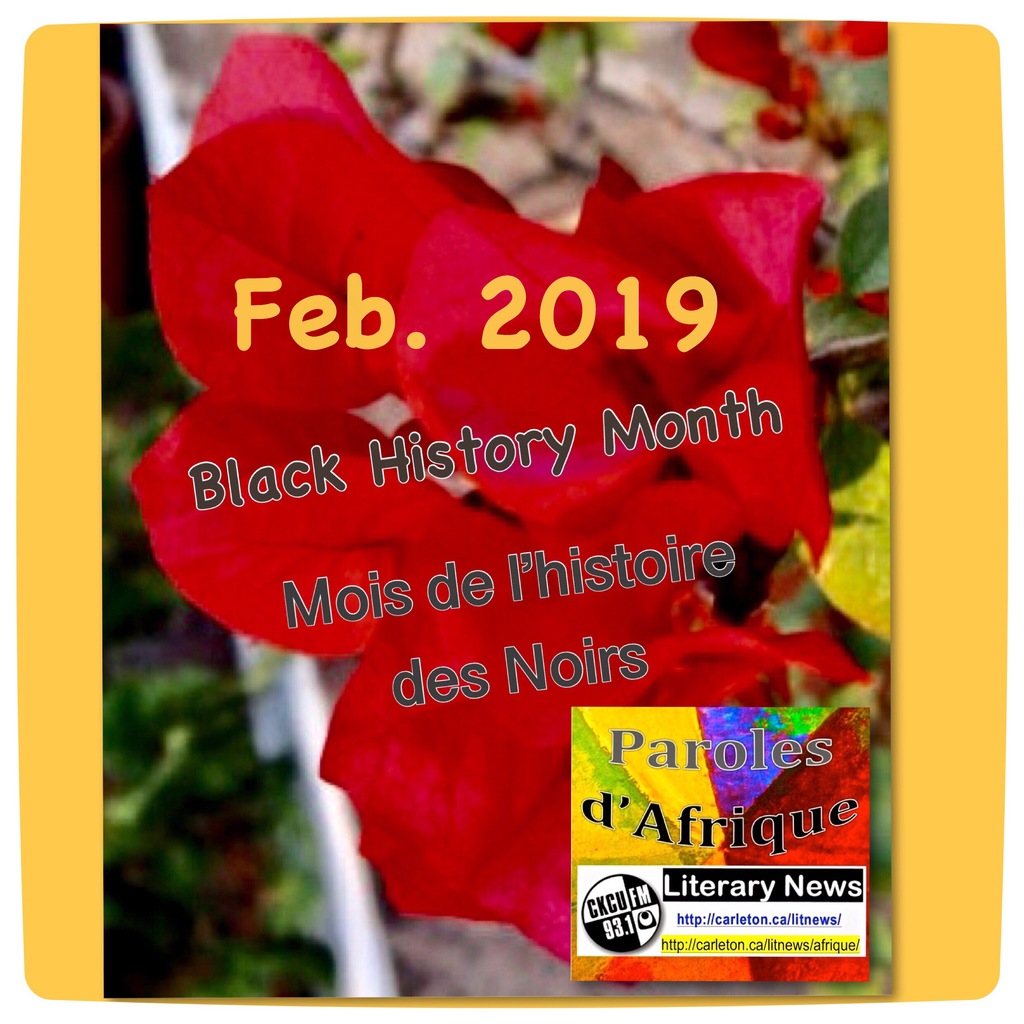 CKCU Literary News
Wednesday February 6th, 2019 with Hans G. Ruprecht & Friederike Knabe
Black History Month, part 1.
Historical perspectives on African Canadian culture, Black Canadian writing, poetry and narratives; including comments and suggestions regarding ›African Philosophy‹ (Lucius Outlaw) References: 'On Race and Philosophy' by Lucius Outlaw (Routledge 1996). 'AFRICAN PHILOSOPHY AND THOUGHT SYSTEMS / A Search for a Culture and Philosophy of Belonging', by Mundyarazi Mawere & Tabuwa R. Mubaya, published by Langaa Research & Publising Group, Mankon Bamenda, Cameroon 2016. Kwame Gyekye, 'An Essay on African Philosophical Thought: The Akan Conceptual Scheme', revised edition, Philadelphia: Temple University Press 1995; original edition, Cambridge: Cambridge University Press, 1987. —, 'Tradition and Modernity: Philosophical Reflections on the African Experience', Oxford University Press, 2004.
There are no tracks in this playlist.