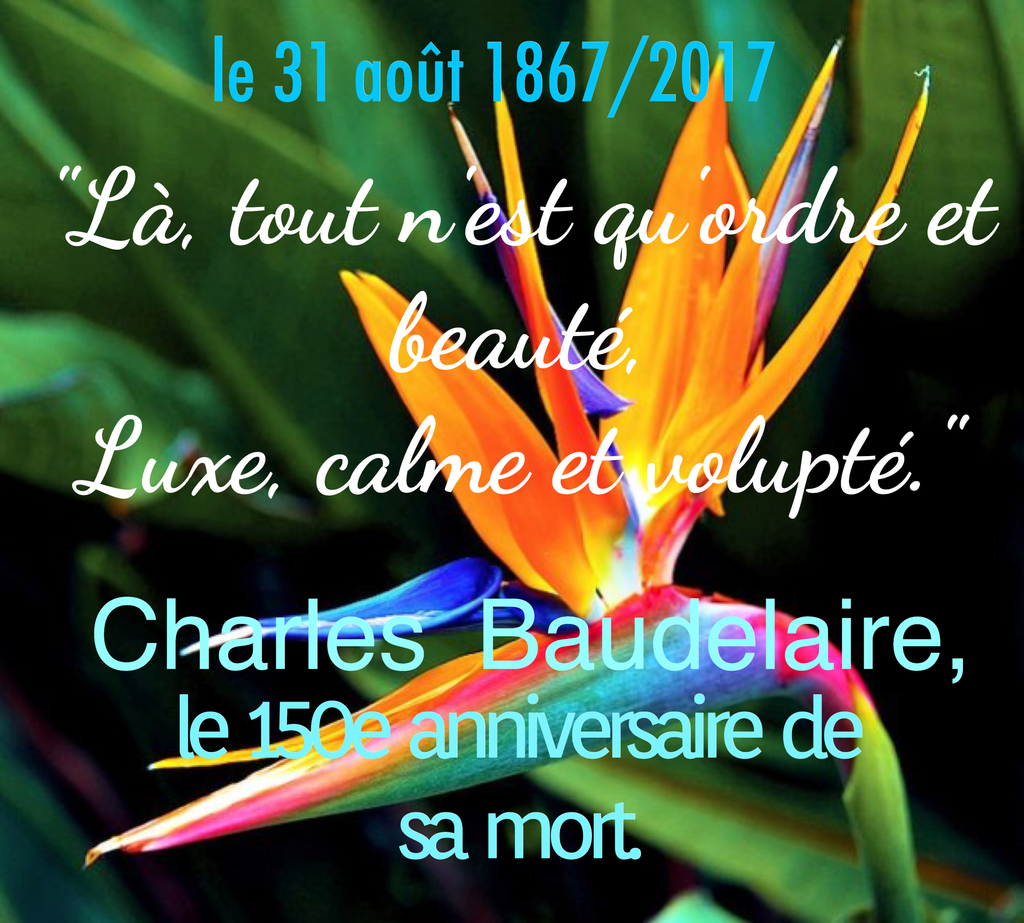 CKCU Literary News
Wednesday September 6th, 2017 with Hans G. Ruprecht
Commemorating the 1st edition of 'The Flowers of Evil' (1857) by Charles BAUDELAIRE, and the 150th anniversary of his death (1867).
Célébrons la résonnance sensorielle et symbolique impérissable de la poésie de Charles Baudelaire, à l'occasion du 150e anniversaire de sa mort. En voici donc notre contribution (en anglais et en français) à la commémoration de la parution des 'Fleurs du Mal' et de la mort du poète 10 ans après.
There are no tracks in this playlist.