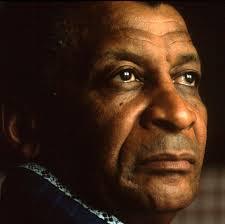 This Island Earth
Sunday March 21st, 2010 with Alnoor Allidina
Persian New Year & Abdullah Ibrahim Part 2
On this week's program Alnoor Allidina presents music celebrating the Persian New Year, as well as the second part part in a series on South African-born pianist Abdullah Ibrahim.
The first hour of the program features music from some of the countries currently celebrating the Persian New Year: Iran, Afghanistan, Uzbekistan, Kyrgyzstan, and Tajikistan. Nowruz has been celebrated for over 3000 years and was originally a Zoroastrian festival.
Nowruz
Hossein Alizadeh - Ney Navâ + Avây-e mehr + Nowruz & Savârân-e dasht-e omid
Introduction(Moqaddameh)
Dastan ensemble - Maah Arous
Chahar mezrab
Dastan ensemble - Maah Arous
Avaz of Bayate Esfahan
Mohamad Heydari - Classical Music of Iran: Dastgah Systems - Smithsonian Folkways
Mazandaran
Jalal Zolfonun And Soheil Zolfonun - Mystic Journey: String Music Of Iran - Music Of The World
Hama Omre (All My Life)
Mahwash - Radio Khaboul: Tribute To Afghan Composers
Bengui
Tania Arab - Traditional songs of Kurdistan
Falaki seqisma
Gulchehra Sodiqova - Falak: The Voice of Destiny - Traditional, Popular & Symphonic Music of Tajikistan - Topic
Kosh-Chenar
Turgun Alimatov - From Samarkand to Bukhara: A Musical Journey Through Uzbekistan
Piece Instrumentale
Unknown - Voices Of Kyrgyzstan
We spend hour two listening to a mix that somehow manages to traverse 4 continents. Beginning in Africa, we move to Europe, North America, South America, and back to Africa, though not quite in that order.
The River Tune
Bassekou Kouyate - Segu Blue
Njagala Kuddayo
Konobe & Soul Beat Africa - Konobe & Soul Beat Africa
Dance With Waves
Anouar Brahem - The Astounding Eyes of Rita
Heartbeat
Warsaw Village Band - Infinity
Nunovo Tango
DVA - Fonok
Frozen
Daniel Lanois - Belladonna
Malin Kpon O
Orchestre Poly-Rythmo de Cotonou - Echos Hypnotiques
Shangazi
Koka Koka Sex Battalion - The Essential East African Collection Vol 1
East Africa
Les Kinois - The Essential East African Collection Vol 1
Jekajo
Chicago Afrobeat Project - Chicago Afrobeat Project
My Cup
Bob Marley - Natural Mystic
Um Canto de Afoxe Para O Bloco do Ile (Ile Aye)
Caetano Veloso - Beleza Tropical Brazil Classics 1
In the second and final part of our look at Abdullah Ibrahim's music, we focus mainly on cuts influenced by his Capetown roots. Ibrahim was born in Capetown in 1934 and went by the name Dollar Brand until his conversion to Islam. As pianist in the Jazz Epistles, he was on the first jazz recording made by black South Africans.
Iza-Ne Zembe Gawuale
Abdullah Ibrahim - South Africa
African Market
Abdullah Ibrahim - Mindif
Black and Brown Cherries
Abdullah Ibrahim - Duke's Memories
Pancakes
Abdullah Ibrahim - South Africa
Cherry / Mannenberg
Abdullah Ibrahim - Yarona
Earth Bird
Abdullah Ibrahim - Good News From Africa
Peace
Abdullah Ibrahim - Knysna Blue
Siya Hamba Namhlanje
Abdullah Ibrahim - A Celebration
Pule (Rain)
Abdullah Ibrahim - Mindif
Soweto
Abdullah Ibrahim - Cape Town Revisited
Ishmael
Abdullah Ibrahim - Banyana
Someday Soon Sweet Samba
Abdullah Ibrahim - Cape Town Revisited