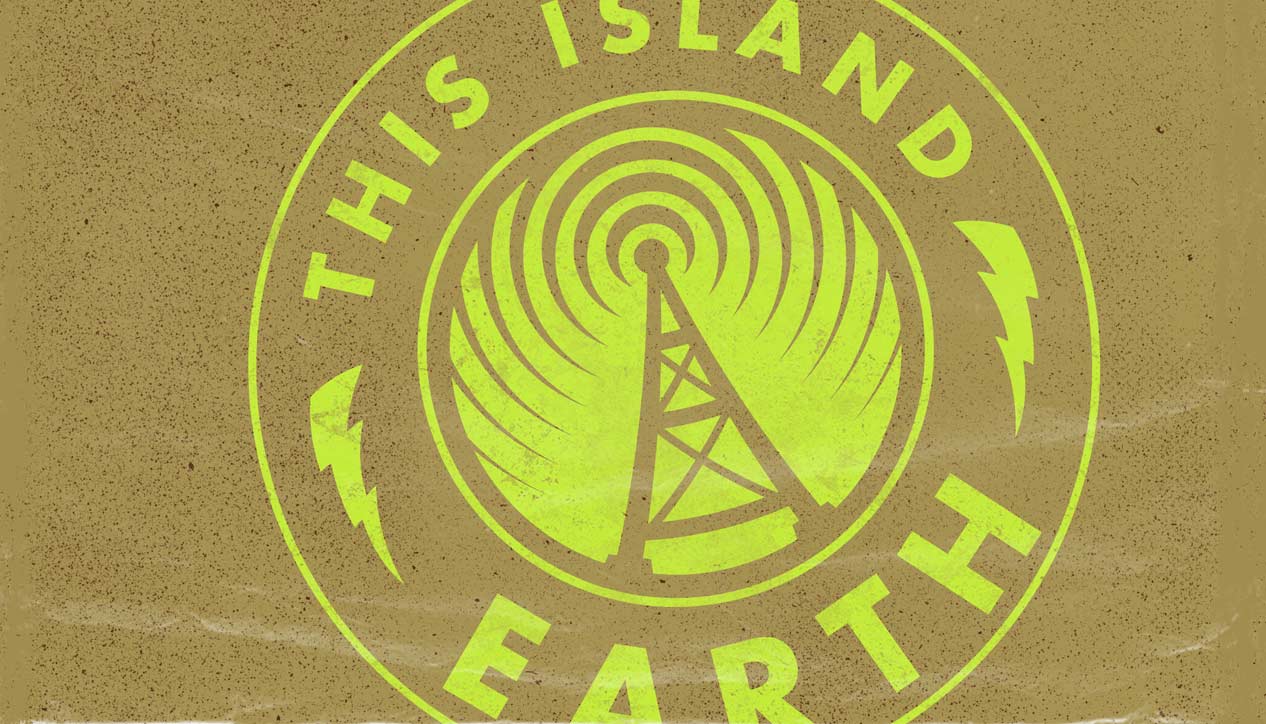 This Island Earth
Sunday March 28th, 2010 with Ron Steeds
Songcatchers
Slither (Show Theme)
Annoushka Shankar & Karsh Kale - Breathing Under Water
We begin with Martin Cradick and his ensemble Baka Beyond from two of their recordings from 1993 and 1995 (which they collaborated with the Baka people of Southeast Cameroon).
Spirit of the Forest
Baka Beyond - Spirit of the Forest - Hannibal
Ancestor's Voice
Baka Beyond - The Meeting Pool - Hannibal
Glen Velez has earned the reputation as the leading proponent of the frame drum - the bodhran - as well as many other indigenous percussion instruments (ramana (Thai frame drum); thon (Thai goblet drum); gaval (Azerbajani tambourine) and many others).
Drala
Glen Velez - Assyrian Rose - CMP
Seven Heaven
Glen Velez - Seven Heaven - CMP
Usually associated with the Chicago free jazz scene, multi-instrumentalist Douglas Ewart investigates the music of the Australian Aboriginal people and their indigenous instrument, the "didjeridu" on his 2003 recording "Songs of Sunlife".
Song For Count Ossie & the Revelation of Rastafari
Douglas Ewart - Songs of Sunlife - Innova
Minneapolis-St. Paul native Steve Tibbetts studied philosophy and world religion at University of Minnesota and is a self-taught musician. He travelled to Asia several times and was influenced by their culture and music. He has collaborated with Tibetan Buddhist nun Choying Drolma and Swedish hardingfele (Scandinavian fiddle)player Knut Hamre.
Huldra-Mi
Steve Tibbetts & Knut Hamre - A - Hannibal
Kangyi Tengi
Steve Tibbetts & Choying Drolma - Cho - Hannibal
A Clear Day and No Memories
Steve Tibbetts - Exploded View - ECM
Climbing
Steve Tibbetts - Safe Journey - ECM
Start
Steve Tibbetts - Big Map Idea - ECM
Inspiration taken from Gamelan music from Indonesia and Java by an American ensemble and a German world citizen.
Small of My Back
Gamelan Pacifica - Trance Gong - What Next?
Pt. 3 (56 flower pots)
Stephan Micus - Twilight Fields - ECM
More Stephan Micus whose music is inspired from cultures and instruments from around the world.
For the "Beautiful Changing Child"
Stephan Micus - Implosions - ECM
Listen to the Rain (tambours, spanish guitar)
Stephan Micus - Listen to the Rain - ECM
Part 4 (nay solo)
Stephan Micus - Wings Over Water - ECM
Yukio's Eyes
Stephan Micus - To the Evening Child - ECM
Yet more music from Stephan Micus.
Mad Bird
Stephan Micus - The Garden of Mirrors - ECM
Part 3B (rabab, sarangi, bodhran, angklung)
Stephan Micus - Koan - ECM
Madre
Stephan Micus - Snow - ECM
Henry Kaiser and David Lindley became music collaborators because of their fascination with the music of the Malagasy in Madagascar.
Ambilanao Zaho
Henry Kaiser & David Lindley - A World Out of Time, Vol.1 - Shanachi
Tsaiky Mboly Hely
Henry Kaiser & David Lindley - A World Out of Time, Vol.2 - Shanachi
For many decades dedicated ethnomusicologists have been working to document and preserve indigenous music from remote regions of the world. These musical historians - "songcatchers" - search for the music cultures create to express their lives, faith and community.
Run to Jesus For Refuge
Charles Barnett - Southgern Journey: Velvet Voices - Rounder
Sidi
Aluminir, Kandar, Malano, Malano, Nurman - Smithsonian Folkways World Music Collection - Smithsonian Folkways
Zapu
Unknown Ensemble - African Rhythms and Instruments, Vol.2 - Lyrichord
Imenetuki (Cook Islands)
Unknown Ensemble - Explorer Series: South Pacific - Island Music - Nonesuch
Salome
Unknown Ensemble - Explorer Series: South America - Black Music In Praise - Nonesuch