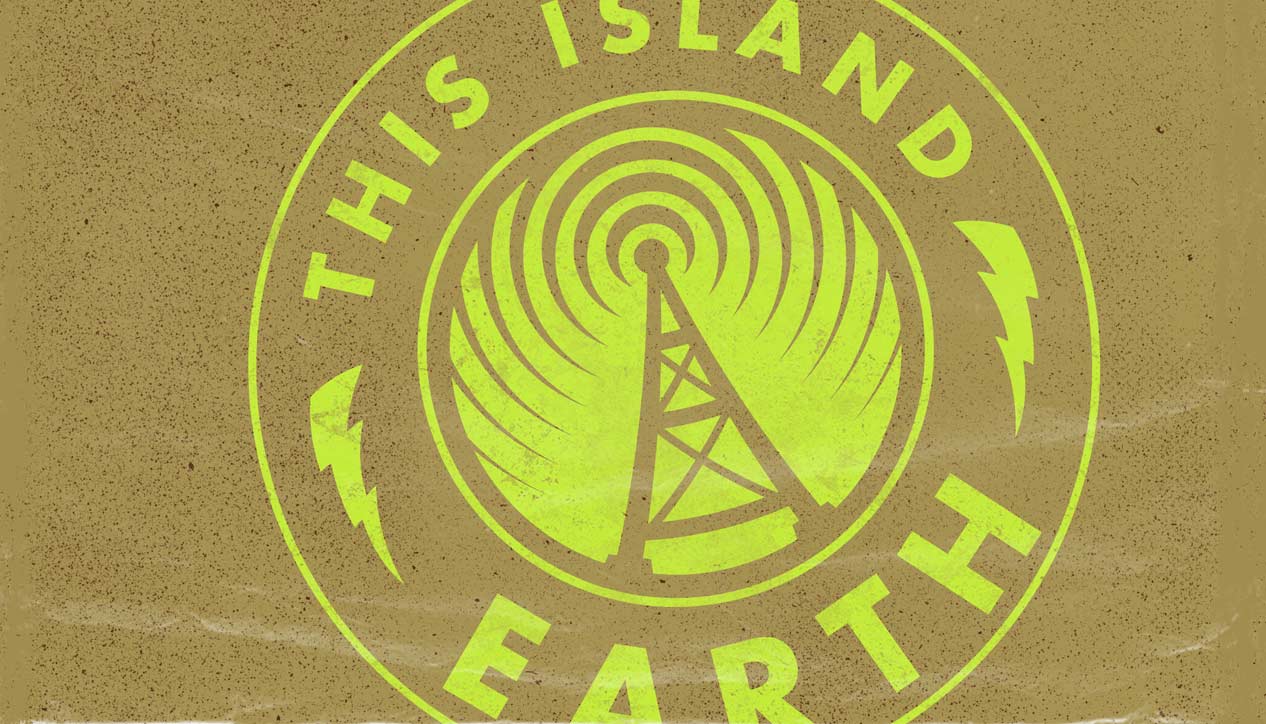 This Island Earth
Sunday March 14th, 2010 with Rob Bitschofsky
Ali & Toumani & Nick Gold & Kip Hanrahan
The new Ali Farka Touré and Toumani Diabaté album has arrived, so we'll dig in for a listen, along with selections of some past projects of the two and their collaborators, including überproducer Nick Gold, Ry Cooder and cuban bassist Orlando "Cachaito" López, who, like Ali, died shortly after recording this album. Plus, part two of Astor Piazzolla's Tango Zero Hour and part two of a spotlight on Kip Hanrahan. Hosted by Rob Bitschofsky.
Sabu Yerkoy
Ali Farka Touré & Toumani Diabaté - Ali & Toumani - Word Curcuit

Be Mankan
Ali Farka Touré & Toumani Diabaté - Ali & Toumani - Word Curcuit

Doudou
Ali Farka Touré & Toumani Diabaté - Ali & Toumani - Word Curcuit

Warbé
Ali Farka Touré & Toumani Diabaté - Ali & Toumani - Word Curcuit

56
Ali Farka Touré & Toumani Diabaté - Ali & Toumani - Word Curcuit

Kaja Djula
Ali Farka Touré & Toumani Diabaté - Ali & Toumani - Word Curcuit

Monsieur Le Maire De Niafunké
Ali Farka Touré & Toumani Diabaté - In the Heart of the Moon - Word Curcuit
Simbo
Ali Farka Touré & Toumani Diabaté - In the Heart of the Moon - Word Curcuit
Kadi Kadi
Ali Farka Touré & Toumani Diabaté - In the Heart of the Moon - Word Curcuit
Soukora
Ali Farka Touré with Ry Cooder - Talking Timbuktu - Hannibal
Lasidan
Ali Farka Touré with Ry Cooder - Talking Timbuktu - Hannibal
Ai Du
Ali Farka Touré with Ry Cooder - Talking Timbuktu - Hannibal
Ali Farka Touré
Toumani Diabaté - The Mandé Variations - Word Curcuit
Mali Sadio
Toumani Diabaté's Symmetric Orchestra - Boulevard de L'independance - Word Curcuit
Conversacion
Orlando "Cachaito" López - Cachaito - Word Curcuit
Tumbanga
Orlando "Cachaito" López - Cachaito - Word Curcuit
Pueblo Nuevo
Buena Vista Social Club - Buena Vista Social Club - World Circuit
...when I lose myself in the darkness and Pain of love, no, this love...
Kip Hanrahan - Tenderness - American Clave
The September Dawn Shows Itself To Elizabeth And Her Lover On East18th Street In Manhattan
Kip Hanrahan - All Roads are Made of the Flesh - American Clave
Two (Still in Half Light)
Kip Hanrahan - A Few Short Notes from the End Run - American Clave
Shadow Song (Mario's In)
Kip Hanrahan - Vertical's Currency - American Clave
A Model Bronx Childhood
Kip Hanrahan - Days and Nights of Blue Luck Inverted - American Clave
Describing it to Yourself as Convex
Kip Hanrahan - Vertical's Currency - American Clave
Ah! Intruder (Female)
Kip Hanrahan - Days and Nights of Blue Luck Inverted - American Clave
Michelangelo '70
Astor Piazzolla - Tango Zero Hour - American Clave
Contrabajissimo
Astor Piazzolla - Tango Zero Hour - American Clave
Mumuki
Astor Piazzolla - Tango Zero Hour - American Clave