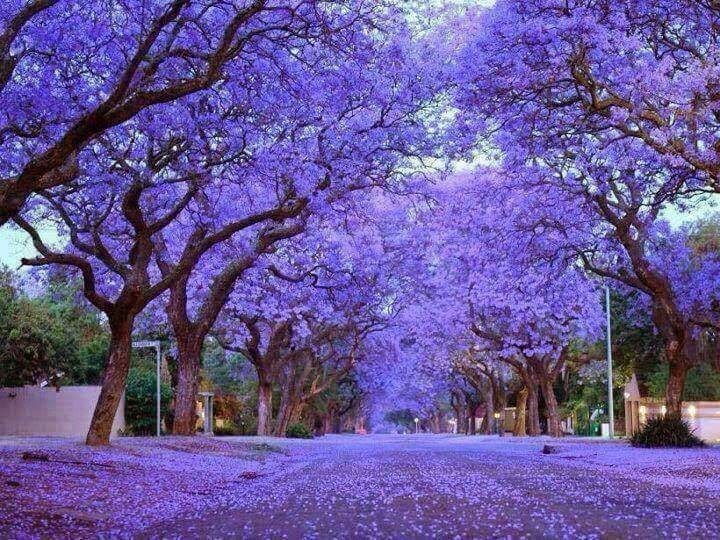 Vintage Love
Saturday January 11th, 2020 with O'shea Adagio
She's Royal
Good evening Ladies and Gentlemen. Thank you for tuning into Vintage Love tonight. I always say, without you... out there... listening and sharing with your friends and family... info about this station and this show... we could not exist and continue to bring you the best programming that we can. So thank you for taking the time to tune in and spend sometime enjoying what I hope you think is great music for this rainy, dreary Saturday night. But before we get ahead of ourselves.... ...a tragedy occurred this week that sent shock waves through our community, the GOA and beyond. Due to a car accident, we have lost one of our sisters, Yolanda Wallace... well known as "Empress". My condolences to her family, her many friends and to anyone she touched with her friendly ways and always big welcoming smile. And to my brothers at CHUO, Frederico and Antonio.. who worked with her in this realm of public broadcasting... my heart goes out to you as I know you guys loved her and enjoyed her addition to the CHUO family. What can I say.... it is more than words. Empress.. I will ever miss your smile and welcoming embrace when we saw each other. The last time.... wow... who knew it would be.. the last time. So.. this goes as a reminder that once we are born... we are only promised one thing... And we do not know the time nor the day. So another reminder to LIVE and to LOVE as if there were no tomorrow. Treasuring the time we have to spend on and with the people we love most, making memories that will help carry us through difficult times.. like we are experiencing as we speak. I don't know what else to say.... except that Empress... i will miss you and that smile. Thank you for the time we had. I am happier to have met and known you versus the sadness now of saying goodbye. So tonight.. we start off the show with a tribute to Yolanda Wallace... the Empress, as we think of her, remember her and reflect on her time in our lives. With great sadness, I put this music together for you and hopefully it helps. Music is medicine (at least I think so) and it has held my hand through many a hard time when there were no other hands to hold.. so hopefully this gift of music will help keep you tonight; and hold your hand, if you are mourning the loss of Empress or maybe someone else that was near and dear to you. At this point, we probably all have someone who has gone too soon and so this feeling.. even if you did not have the pleasure of meeting her, I am guessing that you can empathize. Hoping you will as we remember..... This tribute includes music from Sadiki, covering Eric Claptons' "Tears In Heaven", a song written in tribute to the loss of his young son. Following is Stevie Face with another sweet reggaefied version of "In The Living Years", a song recorded by a British group called, Mike & The Mechanics. This original song became a worldwide hit, reaching #1 on the charts in Australia, the USA and Canada. This is a song about... well.... regret and the lost chances after someone (in this songs case a father) passes on. A great song again.. reminding us... tomorrow is not promised so use today to its fullest loves advantage. The Mormon Tabernacle Choir with an old popular hymn, "It Is Well With My Soul" and rounding out this set for Y"E"W, Amazing Grace and a great song by Linda Ronstadt... that is certainly a sad song but just an amazing piece of music.... an apt way to end this tribute.. "Goodbye My Friend". Yolanda "Empress" Wallace 1981 - 2020 If you feel so inclined to help support her family, a GoFundMe drive has begun.. in lieu of flowers etc. Yolanda has two children, 11 and 13yrs of age... so any support you can lend would be lovingly appreciated and would go towards their future, education and lives.
http://bit.ly/EmpressYouthEducationTrust
Thank you! The rest of tonight's show.. heavily influenced by the rain... is an impromptu detour show, where we leave Reggae and Lovers Rock for a minute and delve into R&B, Soul and Slow Jams for the rest of the night. As always with vintage style... we dug in the crates to bring back those memories.... as you know our motto at VL, "Playing With Those Memories Again" and we continue in that tradition... featuring Freddie Jackson, New Edition, NKOTB (ya... I know), Guy. Luther, The Jets, Teddy P., Whitney and more. I hope you enjoy the show.. although under a tinge of sadness... but music music music. When IT hits....... Thank you for tuning in and again to all who are hurting due to the loss of Yolanda... my sincere condolences, thoughts and prayers are with you. Memory is a way of keeping her with us... so let us remember. Missing you Empress.. Good night.
https://www.arbormemorial.ca/kelly/obituaries/yolanda-wallace/43957
And to you, until next time....I bid you adieu. O'shea Adagio Vintage Love International - Awarded: Top Reggae Radio Program (CMEA) "Playing With Those Memories Again" info@vintagelove.net vintageloveckcu The Mighty 93.1 CKCU FM
www.ckcufm.com
https://en.wikipedia.org/wiki/Paulownia_tomentosa
https://www.gardeningknowhow.com/ornamental/trees/royal-empress/worlds-fastest-growing-shade-tree.htm
Smoke Gets In Your Eyes
Ossie Scott - -
Tears In Heaven
Sadiki - -
In The Living Years
Stevie Face - -
It Is Well WIth My Soul
Mormon Tabernacle Choir - -
Amazing Grace
Ras Michael & The Sons Of Negus - -
Gone Too Soon
Babyface with Stevie Wonder - -
Goodbye My Friend
Linda Ronstadt - -
Rock Me Tonight (For Old Times Sake)
Freddie Jackson - -
Brandy
The O'Jays - -
I'm Leaving You Again
New Edition - -
Please Don't Go Girl
New Kids On The Block - -
Let's Chill
Guy - -
Let Me Go
Club Nouveau - -
Goin' Out Of My Mind
Luther Vandross - -
You've Got It All
The Jets - -
Will You Still Love Me Tomorrow
Roberta Flack - -
Love T.K.O.
Teddy Pendergrass - -
If You Don't Love Me Leave Me Alone
George Banton - -

There In The Night
The El Dorados - -
Whenever Wherever Whatever
Maxwell - -
You Give Good Love
Whitney Houston - -
More Than Words
Extreme - -
Can You Stand The Rain
New Edition - -
Forever My Lady
Jodeci - -