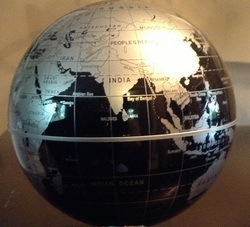 Vintage Love
Saturday July 5th, 2014 with O'shea Adagio
As The World Turns
Vintage Love this week featuring your requests as well as artists such as UB40, Junior Tucker, Peetah Morgan, Phil Collins and Horace Andy. If you enjoy Vintage Love I hope you will tell a friend about this great station CKCU and about this show. Always welcome friend requests on Facebook as well: vintagelove To everyone here in Ottawa who tuned in as well as everyone from Montreal and Toronto.... it was great to have you along for the night. Thank you for tuning in this week and/or for visiting using the On Demand feature at
CKCUFM.COM
Song of the week: "You Are Not Alone" by Duane Stephenson. A fantastic remake of the Michael Jackson hit from his album HIStory. This song was written by R. Kelly and produced by the R. and Michael. With Duane Stephensons distinctive voice and the very gospelesque choir accompanying him, a real moving piece of music remade to a reggae beat. The 11th song in this weeks playlist, you can jump to this song On Demand in the 57th minute of the show. Again, thank you to you all for tuning in. We do radio for you! Have a great week until next time, :-) O'shea Vintage Love
Can I Change My Mind (@ 06:30)
Dwight Pinkney - -
Jah Bless Me (@ 14:00)
Jah Cure - -
Over The Hills (@ 17:42)
Luciano - -
After the usual instrumental to start the show and the positive set following, we get into what Vintage Love is all about; Reggae Lovers, Lovers Rock etc. Starting out tonight is in my opinion one of the most underrated, under appreciated and most deserving group from the UK of many awards and accolades. From their impoverished begins as a group of unemployed fellows who have risen to international acclaim and fame, this is one of my favorite groups, UB40. Here singing for you the 7" version of "Bring Me Your Cup" on the Mighty 93.
Bring Me Your Cup (7" Version) (@ 25:07)
UB40 - -
Over You (@ 29:20)
Beres Hammond - -
Kiss From A Rose (@ 35:18)
Ray Darwin - -
A request all the way from Ontario's Capital city. Liza wanted to hear something special for herself so I thought Maxi Priests "Easy To Love" would fit the bill. Thank you Liza for your call and for tuning into Vintage Love all the way from TO. I hope you enjoyed your song.
Easy To Love (@ 39:43)
Maxi Priest - -
Curly Locks (@ 43:28)
Yami Bolo & Merciless - -
One Of The Poorest People (@ 48:10)
Junior Tucker - -
Another request from the Interactive Menu. Jamie wanted to hear some Bingie Barker with a song called "Smile Like An Angel". So Jamie, thank you for your request and for tuning in to the show. Bingie for you...
Smile Like An Angel (@ 52:15)
Bingie Barker - -

My pick for "Song Of The Week". Such a positive, uplifting song with the backing choir as the song crescendos to its conclusion. This song is salve for the heart and soul anytime you feel the weight of the world. This is Duane Stephenson with the "Song Of The Week" for this week (I might start to do this on a regular basis.. we'll see what you think). Anyway, Mr. Stephenson with the R. Kelly penned "You Are Not Alone", here on Vintage Love.
You Are Not Alone (@ 57:13)
Duane Stephenson - -
Still The Same (@ 62:52)
Peetah Morgan - -
I Know You Love Me (@ 66:48)
Etana - -
The Rain (@ 72:06)
Gappy Ranks - -
Going out to Russell tonight as he celebrates another anniversary of life. Russell who loves Reggae Lovers... I was asked to play a song for you while you and the boys share a drink honoring your birthday. I thought if you enjoy lovers music.. I thought this one would be a nice one to play for you. Happy Birthday my friend.
Still In Love (@ 76:45)
Mr. Melody - -
DREAM (@ 81:05)
Gramps Morgan - -
To the listener who loves the Busy Signal version of "One More Night" but could not remember the original by Phil Collins, to help trigger that memory, here is Phil Collins for you. (for me
:-).. sax solo starts at 91:25)
One More Night (@ 86:52)
Phil Collins - -
Going out to Chris International who like me loves Sade Adu. Unfortunately, the player didnt share that same love tonight. :-( From the Album "Love Deluxe" a not on purpose shortened version of "I Couldnt Love You More".
I Couldn't Love You More (@ 93:01)
Sade - -
Breathe (@ 95:02)
Sonia Collymore - -

If You Think You're Lonely Now (@ 99:34)
Steele - -

Natty Dread A Wah She Want (@ 104:25)
Horace Andy - -
Back Weh (@ 108:15)
Bitty McLean - -
The next song goes out to Dale helping to celebrate her birthday and to Russell who was celebrating his birthday as well. Russell your friends Joe and Winston wanted to wish you a great birthday. Cheers to you and many many more.
God Bless You (@ 112:33)
Osmond Collins - -
Dale.. as we continue to celebrate your birthday. A little birdie let me know that you love the remix of Beres Hammonds hit "I Feel Good". So this is that remix featuring Queen Ifrica for you. Happy Birthday!!! :-) But first a touch of somemore Bitty...
A Step Closer (@ 115:15)
Bitty McLean - -
What A Night (@ 115:45)
Beres Hammond & Queen Ifrica - -
Thank you for your call Jeremy - who discovered another great Dawn Penn song this week. Jeremy wanted to hear Dawn sing "I Let You Go Boy". Thanks for your request as we end this episode of Vintage Love on 93.1FM
I Let You Go Boy (@ 119:37)
Dawn Penn - -