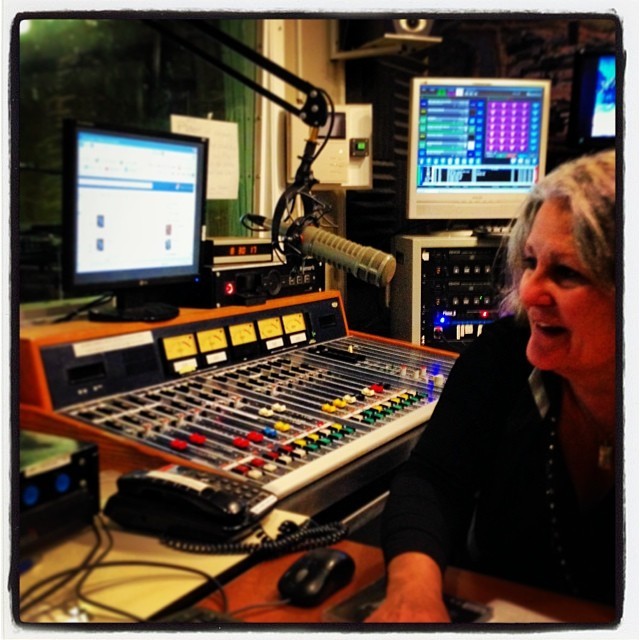 Saturday Morning
Thursday April 2nd, 2020 with Pat Moore
This is a special edition show - Saturday Morning NOT on Saturday Morning. Highlight... an interview from 2012 with Gordon Lightfoot.
We here at CKCU would like to thank you for your continued support of our station – your station, because this is community radio. These past few weeks have been difficult for everyone. Staff and volunteers at CKCU have been working behind the scenes to figure out the safest way to bring you what we do best – radio programming for all. Although we are still in a situation of suspended regular programming, we are going to do our best to bring you the variety you are used to hearing – but it won't be live, and it may not be at the time of day you are used to. Today's show for our Saturday Morning Listeners (…even though it's not Saturday) is especially for all the singer-songwriter lovers – mostly Canadian, some local, and maybe a few Americanos will slip in. Oh…and as a special treat I'm going to go back in my files a few years and include for you and interview I did with Gordon Lightfoot – followed by a few Lightfoot tracks.
Break Our Mother's Heart
Stephen Fearing - The Unconquerable Past

Emmigrant Song
Stephen Fearing - The Unconquerable Past

Jailer Bring Me Water
Penny Lang & Friends - Live

Bye Bye Blues
Penny Lang & Friends - Live

Put it Away
Begonia - Fear

Taboo
The Good Lovelies - Oh My!

Big Smoke
Del Barber - Prairieogaphy

Swing Low Sail High
The Wailin' Jenny's - True North Essentials

Interview with Gordon Lightfoot, June 5, 2012
Black Day in July
Gordon Lightfoot - The Best of...

Wherefore and Why
Gordon Lightfoot - Gord's Gold

Ghosts of Cape Horn
Gordon Lightfoot - Songbook

Here
Terry Tufts - Unreleased

Big 'Ole Tobaggan
Terry Tufts - Unreleased

How'd You Know I Missed You
Susie Vinnick and Rik Fines - Nothin' Halfway

Open Shutters
Mark Nyvlt - Open Shutters

Jumbo
Andy McGaw - My Brother

Boundless Love
John Prine - The Tree of Forgiveness