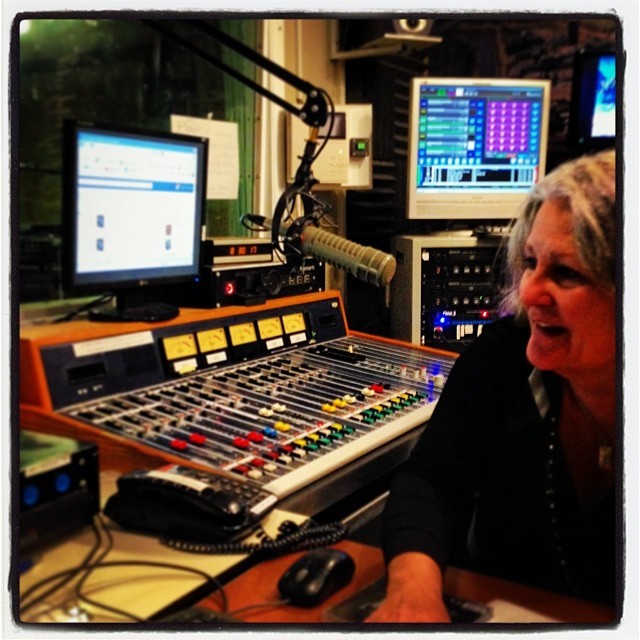 Saturday Morning
Saturday April 4th, 2020 with Pat Moore
jazz, blues, tin-pan and some folk... part 1 of 3 sets making up my version of the Saturday Morning Show
This is as close to the normal Saturday Morning Show as I can post during these COViD 19 days. Done in 3 sets, approximately one hour each, here is the first of 3 - this is what I call the "good morning jazz" opening set, this time moving into some "tin-pan jazz/blues" and some folk - most notably John Prine. Enjoy, and don't forget to listen in to the next 2 sets for today's show.
The Spider and the Fly
Fats Waller - Happy Birthday Fats
If I Were a Bell
Blossom Dearie - Just Blossom Dearie
When the Red Red Robin Comes Bob Bob Bobbin' Along
Julie London - The Ultimate Collection
Lullaby in Birdland
Ella Fitzgerald - CABU
The Way You Look Tonight
Sammy Davis Jr. - 110+ Jazz Essentials
Dancing on Daddy's Shoes
Leon Redbone - Whistling in the Wind
I'm Confessin'
Mose Scarlett, Jackie Washington, & Ken Whiteley - "We'll Meet Again"
I Got Mine
Mose Scarlett, Jackie Washington, & Ken Whiteley - "We'll Meet Again"
Don't You Feel My Leg
Maria Muldaur - Louisiana Love Call
Eggs & Sausage (+ Intro)
Tom Waits - Night Hawks at the Diner
The Great Compromise
John Prine - Anthology
In a Town This Size
John Prine (with Delores Keane) - In Spite of Ourselves
From Here to Forever
Kris Kristofferson - Closer to the Bone
Put the Needle On
Little Miss Higgens - My Home My Heart

It Hurts
Pat Moore & the Vinyl Frontier - Take it to Heart