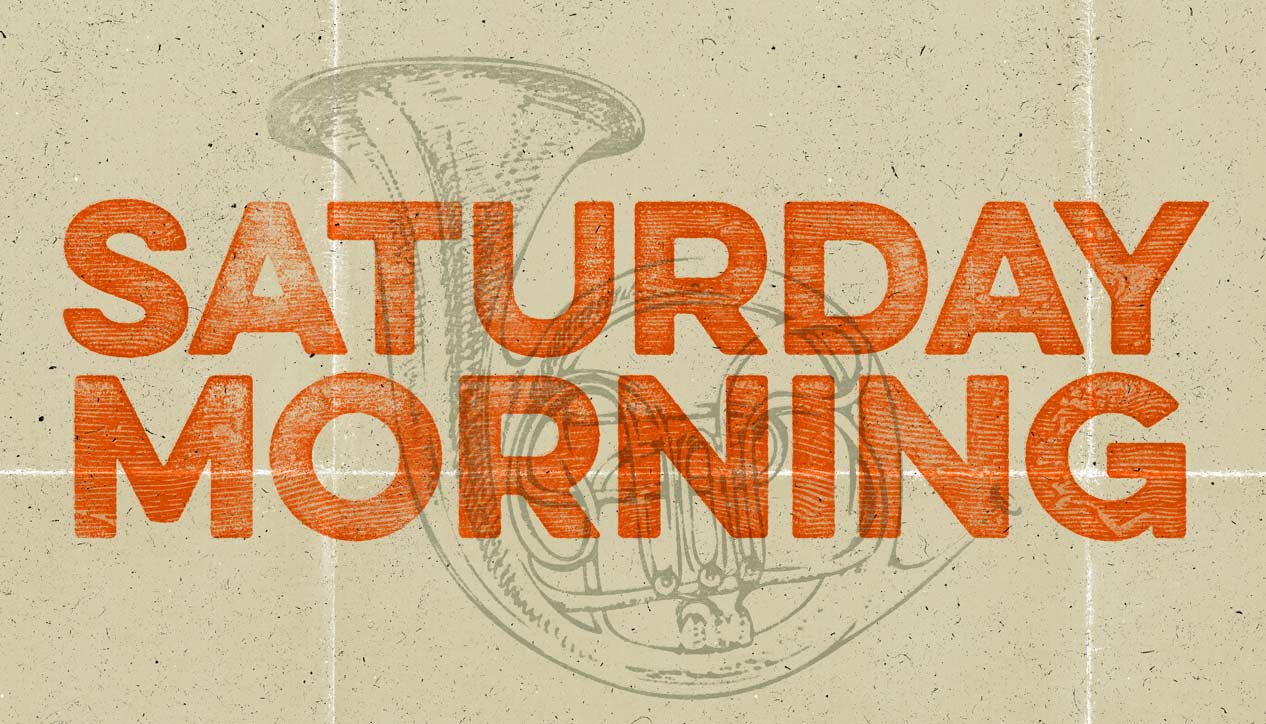 An eclectic three hours of roots music.
Hosted by: Stephen Neale, Pat Moore, Alan Surmachynski and Mike Regenstreif
Airs: Every Saturday from 7:00 AM to 10:00 AM

Coming up at 7:00 AM on June 6th, 2020:
Stephen Neale is your host this week. Listen for a tribute to Bobby Digital (the great Jamaican producer passed away on May 21) with songs from: Garnett Silk, Nadine Sutherland, Sanchez, Morgan Heritage, Admiral Tibet and Cococa Tea. John Carroll will be in around 8:30 AM to present and play some of the songs that have inspired and influenced his guitar playing and to a lesser extent his song writing. Listen for John's interpretations of songs by Mississippi John Hurt and the old blues numbers See See Rider and Rollin' and Tumblin'. Music too from: Memphis Minnie, Missionaries, the Impressions, Ken Yates, Kaia Later, Salem Travelers, the Harlem Gospel Travelers, Old Crow Medicine Show, Rose Cousins, and much more!
| Date | Host | Highlight | On Demand |
| --- | --- | --- | --- |
| Jun. 6, 2020 | Stephen Neale | TBD | |
| May. 30, 2020 | Pat Moore | The Saturday Morning Show | available |
| May. 23, 2020 | Mike Regenstreif | Extended feature: Songs of Mickey Newbury | available |
| May. 16, 2020 | Mike Regenstreif | Extended feature: Other artists interpret some "Songs of The Beatles" | available |
| May. 9, 2020 | Stephen Neale | Quarantine Together | available |
| May. 2, 2020 | Pat Moore | Today it's all about songs that lift your spirits - happy songs, triumphant songs, or songs that just make you feel good. I asked my Facebook followers to offer suggestions, and I ended up with many more songs than I can play even in 3 hours... | available |
| Apr. 25, 2020 | Mike Regenstreif | Extended feature: Songs of John Prine | available |

CONTACT US!
Alan Surmachynski e-mail: pallinwithal@hotmail.com
Pat Moore e-mail: patmoore@patmoore.net
Mike Regenstreif e-mail: mikeregenstreif@rogers.com
Stephen Neale e-mail: stephenneale@hotmail.com
______________________________________________________________________________________________
The Saint Brigid's Sessions aired in 2016 on the Saturday Morning show with Stephen Neale.

The sessions are recorded at the Saint Brigid's Centre for the Arts, a former church that was built in 1890 and that is located in Ottawa's Lowertown. The goal of the Saint Brigid's Sessions is to capture live unplugged performances by artists in as technically minimal and unobtrusive manner as possible in order to capture a natural sound in what really is a magnificent sounding space.
Visit www.saintbrigidssessions.com for videos and information on the artist recorded so far. They include:
The Saint Brigid's Sessions are made possible by the dedicated efforts of the team:
David Bignell, sound
Robert Patterson, video
Jason Leroux, video
Mike 'tic' Houston, photography
Josée Robillard, photography
Patricia Traill, photography
Liam Tyrell, stage management (Sessions 1 through 5)
Piaras Ó Giobúin, stage management (Session 6)
Patrick McDonald, Saint Brigid's Centre for the Arts and stage management for Session 7

Subscribe to Saturday Morning