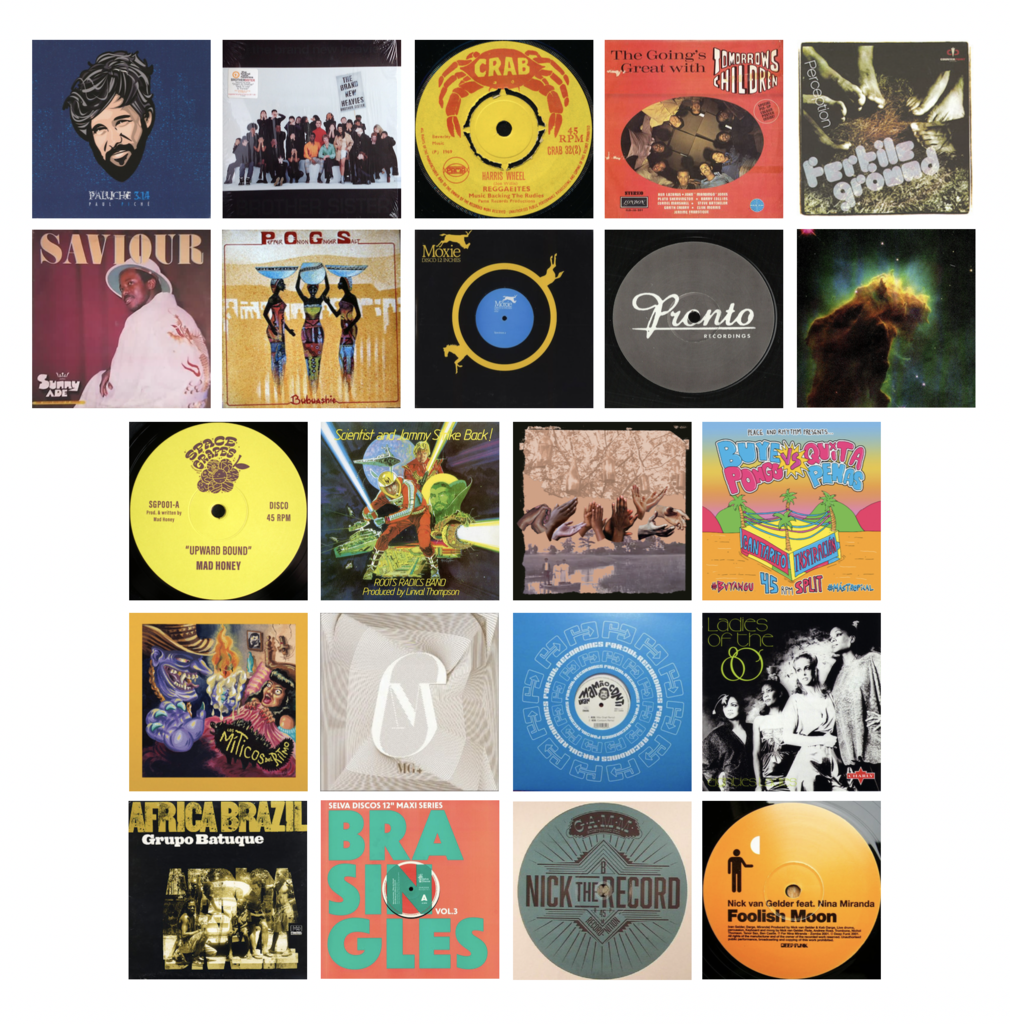 Friday Drive
Friday April 29th, 2022 with Trevor Walker
[Replay from April 30, 2021]
[From a year ago] Another decent week of digging in the crates to give you something worth tuning in for. It amazes me every time I dig how much music I haven't played for you all yet. This show is no exception excepting a few broadcast in the past that deserve another spin. A pretty mixed bag on today's show overall dipping into the usual Friday Drive fare. Thanks for taking the time and i hope you enjoy the ride. Happy listening! Links to more fun and content here:
twitch.tv/lifeboogie
soundcloud.com/trevorlifeboogiewalker
www.mixcloud.com/trevor-walker4/
Heureux D'Un Printemps (Miguel Graca Remix)
Paul Piché - Paluche 3.14 Album - Jajou

Brother Sister
Brand New Heavies - Brother Sister Album - Delicious Vinyl
Harris Wheel
The Reggaeites - Single - Crab
Bend Down
Tomorrow's Children - - The Going's Great with Tomorrow's Children Album - London Records
Be Natural
Fertile Ground - Perception Album - Counterpoint Records
Ahaji Rasak Amani Ohoya (Eleganza)
King Sunny Ade - Saviour Album - Sunny Alade
Komantse na Abandze
Pepper Onion Ginger Salt - Bunuashie Album - n/a
Give it up, Turn it loose (C2C4 Specimen 6)
Dick Hyman - Moxie C2C4 EP - Moxie
Unknown white label
Leo Young & Raj Gupta - Mystic Voyages EP - Pronto
Hypnotista
Mr. Hermano - Free As The Morning Sun Album - Mr. Bongo
Upward Bound
Mad Honey - Single - Space Grapes
end of first broadcast hour
Flash Gordon Meets Luke Skywalker
Roots Radics Band, Scientist & Prince Jammy - Scientist And Jammy Strike Back! Album - Trojan Records
Gullah Geechee
Theo Parrish - Preacher's Coming Single - Sound Signature
Cantarito
Buyepongo - Single - Cantarito
Salvación
Los Miticos Del Ritmo - Salvación EP - Selva Recordings
MG4BB
Mondo Grosso - MG4 Album - Real Eyes
Azul (Contours Remix)
Ivan Mamão Conti - Single - Far Out Recordings
Ladies of the Eighties
Eighties Ladies - Single - Uno Melodic Records
Keyzer
Grupo Batuque - Africa Brazil Album - Far Out Recordings
Filhos De Gandhi (Um Abraço Em Gilberto Gil)
Edson Conceição - Brasingles Vol. 3 Single - Optimo Music/ Selva Music/ Brasingles
Recordnition
Nick the Record - Single - G.A.M.M.
Foolish Moon
Nick van Gelder feat. Nina Miranda - Single - Deep Funk ‎