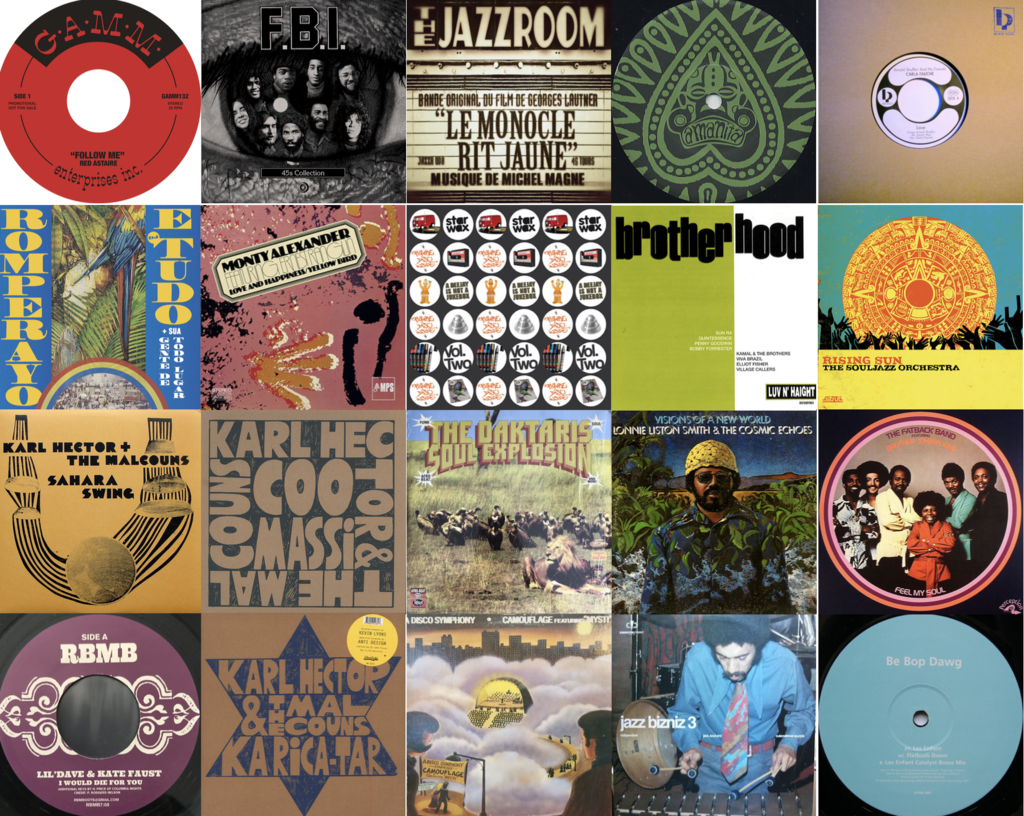 Friday Drive
Friday August 6th, 2021 with Trevor Walker
[Cat's Away, Funk Will Play]
Happy Friday "Drivers"! Though you may not all be driving and it may not even be Friday. This week's show will be a somewhat smoother ride on the downtempo tip featuring some Jazz, Funk and soulful vibes with some gritty Afrobeat grooves sprinkled in to spice things up. Hope you enjoy the ride! Extra curriculars: Links to some extra content outside of the archive that might be of interest here: Live streaming every Thursday/ Saturday starting at 20h EST on my:
twitch.tv/lifeboogie
Archive of past mixes from gigs, streams and mixtapes on my Mixcloud :
www.mixcloud.com/trevor-walker4
& Soundcloud:
https://soundcloud.com/trevorlifeboogiewalker
Follow my socials and keep in touch! Instagram/ twitter: @lifeboogie Fecesbook:
www.facebook.com/djtrevorwalker
Feel My Soul
The Fatback Band feat. Brother Johnny King - Feel My Soul Album - Perception
Take A Ride
Camouflage feat. Mysti - A Disco Symphony Single - RCA Victor
Le Monocle Rit Jaune
Michel Magne - Single - Jazz Room Records

Intro
Dwayne Morgan - Jazz Bizniz 3 Reworks EP - Counterpoint Records

Qnitia
Amanita - Single - Rastafe Recordz
Encuentro
Romperayo e DJ Tudo + Sua Gente de Todo Lugar - Rhythmic Emancipation EP - NYTC

A Chance For Peace
Lonnie "Liston" Smith - Single - Flying Dutchman
Something New
Arnold Shuffler & his Friends - Single RE - Black Pearl

Follow Me
Red Astaire - Single - G.A.M.M.
Make It Happen
Koichi Sakai feat. Sabina Challenger - Star Wax X Posca Vol. Two v/a Album - Compos-it
Love And Happiness
Monty Alexander feat. Earnest Ranglin - Single RE - MPS Records

I Would Die For You
Lil' Dave & Kate Faust - Single - RBMB
end of first broadcast hour
Serenity
Souljazz Orchestra - Rising Sun Album - Strut

N/A
Unknown - White Label EP - n/a
Bad Deal
F.B.I. - 45's Collection EP - Dynamite cuts

Flatbush Dawn
Be Bop Dawg - Single - Dynamite Joint Recordings
All Night (Professor Shorthair Extended Mix)
Connie Price & The Keystones feat. Bootie Brown - Single - Superjock Records

Eltsuhg Ibal Lasiti
The Daktaris - Soul Explosion Album - Desco Records
Beyond Squares
Karl Hector & The Malcouns - Coomassi EP - Now-Again Records
Nyx
Karl Hector & The Malcouns - Sahara Swing Album - Now-Again Records
Medium Rare
Karl Hector & The Malcouns - Coomassi EP - Now-Again Records
Kar Rica-Tar
Karl Hector & The Malcouns - Kar Rica-Tar EP - Now-Again Records
Brotherhood
Kamal & The Brothers - Dance Album RE - Soul Brother Records
Schools Out
Hubert Laws Group - A Hero Ain't Nothin' But A Sandwich Soundtrack Album - Columbia