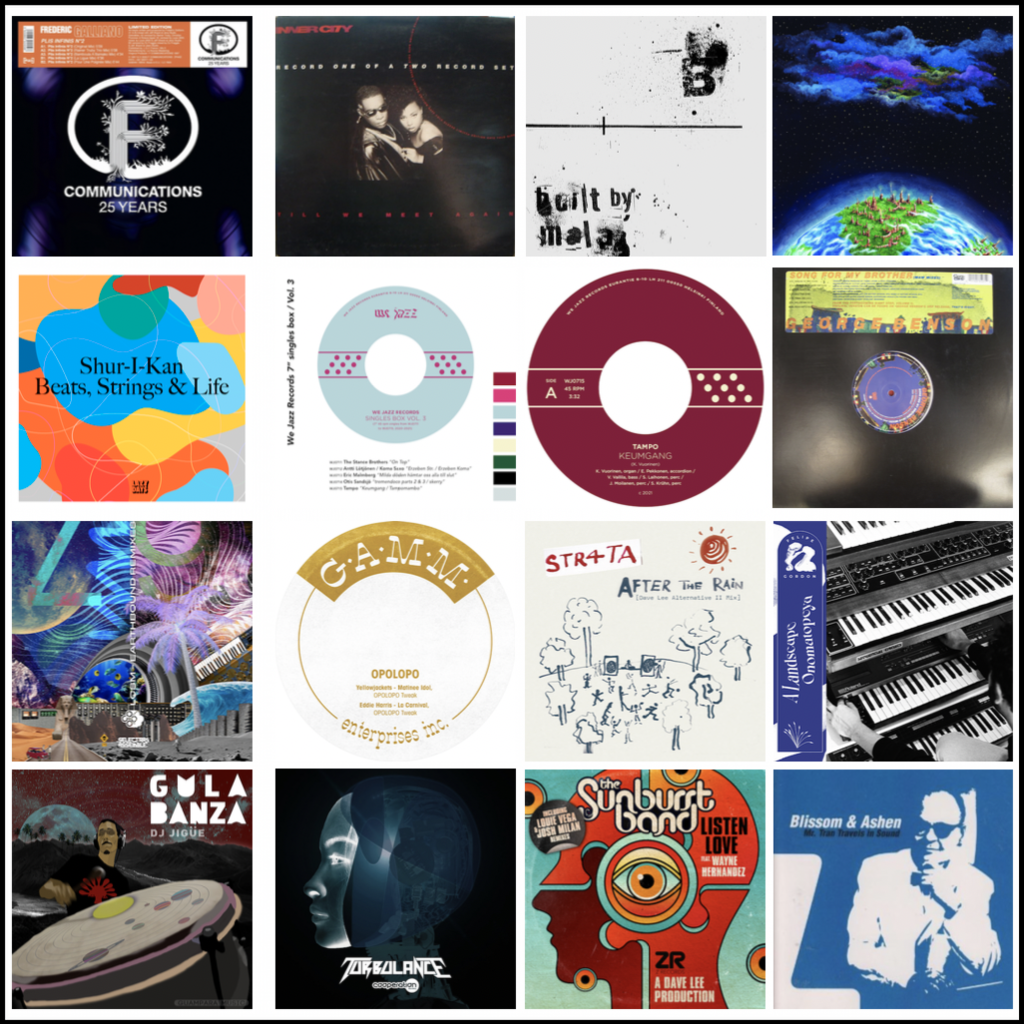 Friday Drive
Friday July 30th, 2021 with Trevor Walker
[Beatz 4 Bopping]
Happy Friday or whatever day you may be listening. This week we pick up from where we left things last week as I had another two hours ready but without enough time. Much more of an uptempo head nodding foot tapping set. Featuring a mix bag of Nujazz, House, NuDisco, Broken Beat and even a little bass and more. Hope you enjoy the ride! Let's get down! Extra curriculars: Links to some extra content outside of the archive that might be of interest here: Live streaming every Thursday/ Saturday starting at 20h EST on my:
twitch.tv/lifeboogie
Archive of past mixes from gigs, streams and mixtapes on my Mixcloud :
www.mixcloud.com/trevor-walker4
& Soundcloud:
https://soundcloud.com/trevorlifeboogiewalker
Follow my socials and keep in touch! Instagram/ twitter: @lifeboogie Fecesbook:
www.facebook.com/djtrevorwalker
After The Rain (Dave Lee Alternative II Mix)
1. Str4ta - Single - Brownswood Recordings

Splash Radar
Turbulance - Turbulance Album - CoOp Presents

Mi Primo El Boxeador
Meridian Brothers & Conjunto Media Luna - Paz En La Terra Album - Les Disques Bongoe Joe

Keumgang
Tampo - We Jazz Records 7" Singles Box #3 v/a Album - We Jazz

Shut This Down
Shur-I-Kan - Beats, Strings & Life EP - Lazy Days


Listen Love (Dave Lee Jazz Funk Renaissance Mix)
The Sunburst Band - Single - Z Records

La Carnival (Opolopo Tweak)
Eddie Harris - Single - G.A.M.M.

Momma, It's A Long Journey
Felipe Gordon - A Landscape Onomatopea Album - Shall Not Fade

The Box (James Rudie Remix)
LCSM "Likwid Continual Space Motion" - Earthbound Remixes Album - CoOp Presents

Four Five Niner
Blissom & Ashen - Mr. Tran Travels in Sound Ep Part 1 EP - Spot Records

end of first broadcast hour
More Brilliant Centre (Entek Remix)
LCSM "Likwid Continual Space Motion" - Earthbound Remixes Album - CoOp Presents

World Order Is Chaos (NameBrandSound Remix)
LCSM "Likwid Continual Space Motion" - Earthbound Remixes Album - CoOp Presents

Let Me (Xtra Bruk Remix
LCSM "Likwid Continual Space Motion" - Earthbound Remixes Album - CoOp Presents

Turbulance In Brasil
Turbulance - Turbulance Album - CoOp Presents

Song For My Brother (MAW Remix)
George Benson - Single - Giant Step Records
Plis Infinis N°2 (Bamboula A Bamako Mix)
Frederic Galliano - Plis Infinis N°2 - F Communications
Gulabanza
DJ Jigüe feat. El Menor - Gulabanza Album - Guampara Music

B
Mala - Single - I & I Music

Till We Meet Again
Inner City - Single - 10 Records