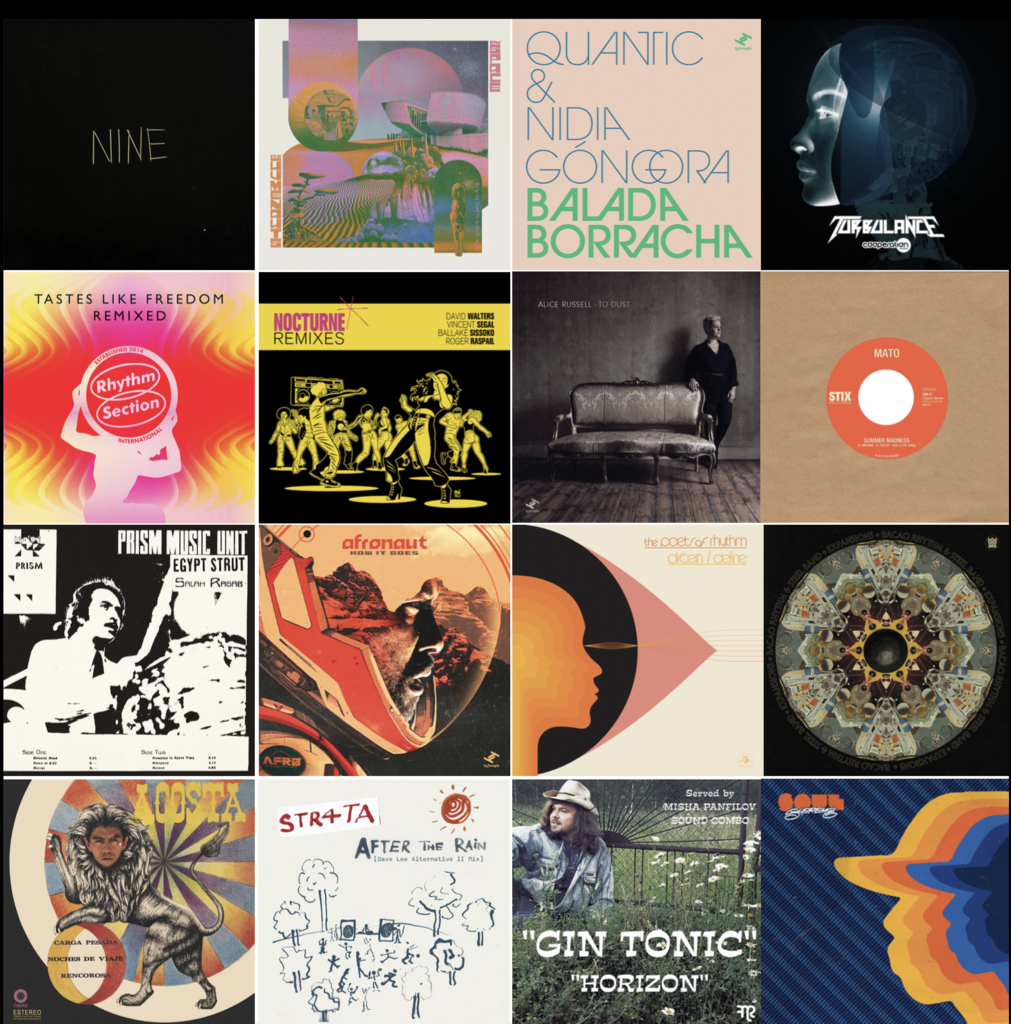 Friday Drive
Friday July 23rd, 2021 with Trevor Walker
[SmoothMoody&Bumpy]
This week will be featuring some of my latest acquisitions as well as music that I've been meaning to feature but never seem to have time. Full disclosure, I was greatly influenced while helping Elorious with this week's "Groove", which I would highly recommend tuning in to live this Saturday 13h-15h or stream it anytime here's the link:
https://cod.ckcufm.com/programs/131/52725.html
Featuring music from the latest Bacao Rhythm and Steel Band album "Expansions", Soul Supreme, Quantic & Nidia Gongora, The Luvmenauts, SAULT, Turbulance, David Walters and the latest reissue from Salah Ragab & The Cairo Jazz Band to name a few. Starting off on a downtempo vibe and slowly bringing the tempo up throughout the show. Thank you for taking the time and hope you enjoy the ride! Links to extra stuff to consider: "Community Park Jam" live on Saturday! 07-24-21 | 13h-20h Royal Canadian Navy Monument Fecesbook event link:
https://fb.me/e/15OqvTU1R
Live streaming: lifeboogieVision Saturdays & Thursdays!
twitch.tv/lifeboogie
| 20h EST The Goods Radio Show! Special guest mix. 07-25-21 | 14h-16h EST |CKUT 90.3 FM stream or on demand here:
https://ckut.ca/en/content/goods
Summer Madness
Mato - Single - Favourite

Tough Victory
The Bacao Rhythm and Steel Band - Expansions Album - Big Crown

Ballada Borracha
Quantic & Nida Gongora - Almas Connectadas Album - Tru Thoughts

Les Fleurs
Bacao Rhythm and Steel Band - Expansions Album - Big Crown

Gin Tonic
Misha Panfilov Sound Combo - Single - Funk Night Records

'71 Shuttle
The Luvmenauts - In Space Album - Do Right! Music


You From London
SAULT feat. Little Simz - Nine Album - Forever Living Originals

Smilin' (While You're Crying)
The Poets of Rhythm - Discern/ Define Album - Daptone Records
Officially in Love
Soul Supreme - SSR45 003​/​004 EP - Soul Supreme

Till minne av Lilly Lindström
Eric Malmberg - We Jazz Records 7" Singles Box / Vol. 3 - We Jazz

Represent
The Bacao Rhythm and Steel Band - Expansions Album - Big Crown

Speak Easy
Turbulance feat. Radar Amani - Turbulance Album - CoOperation Records

Citizens
Alice Russell - To Dust Album - Tru Thoughts
Runnin'
Soul Supreme - SSR45 003​/​004 EP - Soul Supreme

end of first broadcast hour
Baby Go (Synapson Remix)
David Walters - Nocturne Remixed Album - Heavenly Sweetness

Noches de Viaje
Leo Acosta - Acosta Album RE - MAD ABOUT RECORDS

El Campeón
Leo Acosta - Acosta Album RE - MAD ABOUT RECORDS
A Tribute To Sun Ra
Salah Ragab - Egyptian Jazz Album RE - Strut

Guiding Resolution
The Poets of Rhythm - Discern/ Define Album - Daptone Records
Blow Your Cover
The Bacao Rhythm and Steel Band - Expansions Album - Big Crown
Feelin' Good
Soul Supreme - SSR45 003​/​004 EP - Soul Supreme

Trap Life
SAULT - Nine Album - Forever Living Originals

London Gangs
SAULT - Nine Album - Forever Living Originals

Tastes Like Freedom (Chaos in the CBD Remix)
30/70 - Tates Like Freedom Remixes EP - Rhythm Section International

Papa Kossa (Demi-Shain & Mister Francky Remix)
David Walters - Nocturne Remixed Album - Heavenly Sweetness

One For Misha
Turbulance - Turbulance Album - CoOperation Records

How It Goes
Afronaut - Single - Tru Thoughts

After the Rain (Dave Lee Alternative II Mix)
Str4ta - Single - Brownswood Recordings