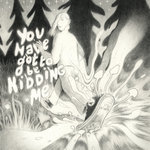 The Guest List
Thursday January 12th, 2023 with Joe Reilly
Today we talk to Nick Schofield about Glass Gallery and to Hanna Judge of fanclubwallet
We open the show talking to Nick Schofield about the album Glass Gallery which he released in February of 2021. It is a collection of beautiful, ambient, electronic music that was mostly inspired by the light and space of the National Gallery of Canada here in Ottawa. Nick talks about what inspires him so much about the Gallery and how he tried to capture that in music on his vintage Prophet 600 synthesizer. You can see Nick performing this music on the Fourth Stage of the National Arts Centre on Friday, January 20th. For information about Nick, Glass Gallery and the upcoming show at the NAC, use the links below.
https://nac-cna.ca/en/event/32480
https://nickschofield.com
https://nickschofield.bandcamp.com
Every so often, I get introduced to an artist and it really lights up my life - and this has been the case over the past couple of weeks with fanclubwallet. Shawn Scallen of Spectrasonic encouraged me to listen to the music of this Ottawa artist and I am pretty happy that he did. Hannah Judge is fanclubwallet, and with her producer and friend Michael Watson, she creates bright and beautiful pop melodies that get stuck in your head for days. She has released a series of singles, an e.p. in 2021 and a full album, You Have Got To Be Kidding Me, in May of 2022. It's one of the freshest albums from last year and you really should check it out - use the link to the fanclubwallet Bandcamp site in this playlist. You can see fanclubwallet performing at Club SAW on Friday night (January 13th) and when you're there you can congratulate Hannah as the song Car Crash In G Major just pushed past 10 million streams on Spotify. I talk to Hannah about how she writes these great pop melodies and how she and Michael capture these sounds in the studio. As well, she fills us in about how they perform the songs live. Ticket information for the show Friday night at Club SAW is also below. Check it out.. you can say you saw fanclubwallet when.... you know what I mean.
https://www.ticketweb.ca/event/fanclubwallet-sorry-snowman-luella-club-saw-tickets/12624015?pl=spectrasonic
https://fanclubwallet.bandcamp.com/album/you-have-got-to-be-kidding-me
Central Atrium
Nick Schofield - Glass Gallery - Indie (on Bandcamp)

Water Court
Nick Schofield - Glass Gallery - Indie (on Bandcamp)

Garden Court
Nick Schofield - Glass Gallery - Indie (on Bandcamp)

National TV
fanclubwallet - You Have Got To Be Kidding Me - Indie (on Bandcamp)

This Must Be The Place
fanclubwallet - This Must Be The Place (single) - Indie (on Bandcamp)

Interstate - a short excerpt of the song
fanclubwallet - Interstate (single) - Indie (on Bandcamp)

Coming Over
fanclubwallet - You Have Got To Be Kidding Me - Indie (on Bandcamp)

Car Crash In G Major
fanclubwallet - Hurt Is Boring - Indie (on Bandcamp)