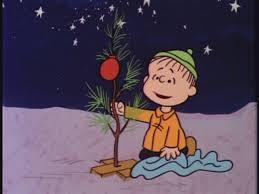 The Guest List
Thursday December 24th, 2020 with Joe Reilly
It's Christmas eve, so no interviews tonight just some Christmas tunes for you - some classics and some alternative takes on the season.
It's Christmas eve so no interviews today. Instead we listen to music for the Christmas season - some classics and some alternative perspectives on the Christmas season. As we begin, we recognize that there are people who are sad and lonely at this time of year. All the focus on family and getting together may be very challenging for some people who live alone or who are going through challenging situations in their lives. And this year in particular, many people cannot go home or will not receive family members home for the holiday due to the COVID pandemic we are living through. So more than ever, be sure to reach out to people around you who need understanding and compassion and friendship at this time of year. If you feel the need to reach out or connect with someone and you feel like nobody is there for you, consider contacting the Ottawa Distress Centre. The Distress Centre is there for people in our community 24 hours a day and 7 days each week. The Distress Line is: 613-238-3311 The Crisis Line is: 1-866-996-0991 The Centre's Text Line is: 343-306-5550 For more information about the Ottawa Distress Centre, here is a link to the Centre's website:
https://www.dcottawa.on.ca/
Have a Merry Christmas, Happy Kwanzaa and stay well.
I'll Be Home For Christmas
Bing Crosby - White Christmas - Decca
Rudy
The Be Good Tanyas - Maybe This Christmas Too? - Nettwerk

A Change At Christmas (Say It Ain't So)
The Flaming Lips - Ego Tripping at the Gates of Hell - Warner Brothers
What Christmas Is All About
Linus - A Charlie Brown Christmas - Lee Mendelson Films
Carol of the Bells
George Winston - December - Windham Hill
Snowflake
Kate Bush - 50 Words For Snow - EMI
All the Whos Down In Whoville Will All Cry Boo Hoo
The Grinch (Boris Karloff) - How The Grinch Stole Christmas Soundtrack - Mercury
Welcome Christmas
The Whos - How The Grinch Stole Christmas Soundtrack - Mercury
O Tannenbaum
The Vince Guaraldi Trio - A Charlie Brown Christmas Soundtrack - Fantasy
We Three Kings
Cyrus Chestnut - Blessed Quietness - Atlantic
Little Drummer Boy
Low - Christmas EP - Chair Kickers' Union/Kranky
Silent Night
Tiny Tim - Tiny Tim's Christmas Album - Rounder
Have Yourself a Merry Little Christmas
Tracey Thorn - Tinsel and Lights - Merge