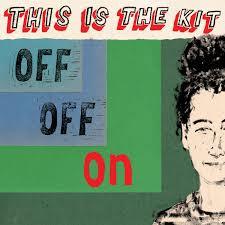 The Guest List
Thursday December 17th, 2020 with Joe Reilly
An interview with Kate Stables of This Is The Kit about the new album Off, Off, On.
Today we talk to Kate Stables from her home in Paris about the new album "Off, Off, On" from her group This Is The Kit. We play over half of the songs on the new album and talk to Kate about things like her approach to songwriting, the circular and hypnotic rhythms of some songs, the use of horns and the amazing connection she has with her bandmates. She also talks about how much she enjoyed playing in the Barney Danson Theatre at Bluesfest in 2019.
https://thisisthekit.co.uk/
Found Out
This Is The Kit - Off, Off, On - Rough Trade Records

This Is What You Did
This Is The Kit - Off, Off, On - Rough Trade Records

Keep Going
This Is The Kit - Off, Off, On - Rough Trade Records

No Such Thing
This Is The Kit - Off, Off, On - Rough Trade Records

Shinbone Soup
This Is The Kit - Off, Off, On - Rough Trade Records

Started Again
This Is The Kit - Off, Off, On - Rough Trade Records