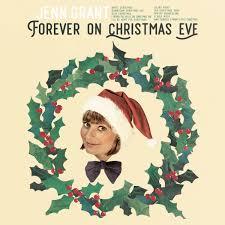 The Guest List
Thursday December 10th, 2020 with Joe Reilly
Interviews with Sue Passmore of the Good Lovelies and Jenn Grant - talking about their Christmas albums and virtual Christmas concerts.
On the show today we talk to two great Canadian singers about their Christmas albums and their virtual Christmas concerts/events. First up we talk to Sue Passmore of the Good Lovelies all about the group's new Christmas single "Christmas Time's A Comin'" and their upcoming virtual concert series which includes a show (December 13th) for the Ottawa area produced in conjunction with the National Arts Centre - and part of the proceeds from that show will be going to the Ottawa Riverkeeper, a charitable organization dedicated to protecting the Ottawa River. Sue explains how the group chooses Christmas favourites for their concerts and their albums, and how they work hard to come up with original Christmas songs as well. Tune in also to find out how the group is not doing one single Christmas concert online, but has decided to do an entire series of shows with special guests joining them for each gig.
https://goodlovelies.com/
https://nac-cna.ca/en/event/27828
https://www.ottawariverkeeper.ca/
Next, we catch up with Jenn Grant, who tells us about her new Christmas album and how she put that together with her husband and amazing producer Dan Ledwell. She also tells us about how she turned her house upside down to produce an amazing Christmas special from her home - since she could not tour and do live concerts for the new album. A story that is made even more amazing when you consider that Jenn and Dan have two very young children at home. It's always a pleasure to check in with Jenn and hear how she's doing.
http://www.jenngrant.com/
Have yourself a merry little Christmas indeed with great Christmas albums from both of our guests today!!
Christmas Time's A Comin'
The Good Lovelies - Single - Indie


Oh Holy Night
The Good Lovelies - Evergreen

The Garland
The Good Lovelies - Evergreen

Downtown Christmas Eve
Jenn Grant - Forever On Christmas Eve


Winter Wonderland
Jenn Grant - Forever On Christmas Eve


Have Yourself A Merry Little Christmas
Jenn Grant - Forever On Christmas Eve