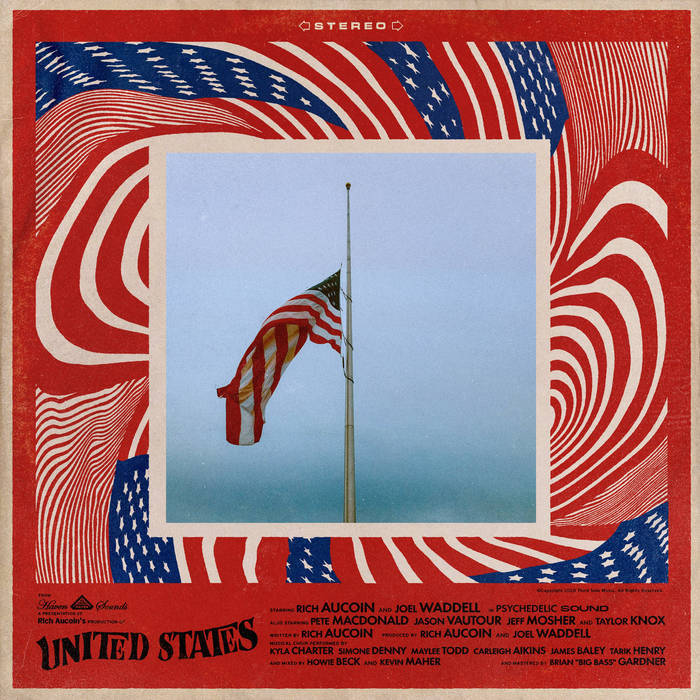 The Guest List
Thursday September 24th, 2020 with Joe Reilly
Rich Aucoin's new album United States is featured along with an interview with Rich about how he wrote and recorded the songs on the album.
NOTE: Rich's levels are very quiet at times during our interview. I tried to boost his levels and decrease mine but I was limited in what I could do. If you listen with headphones you can really hear Rich's interesting ideas. If you're in a car or in a big room, you may need to pump up the volume when he's speaking and decrease it a bit when the music is playing. Sorry about that but hopefully you will give it a shot as he gives us great insights into the making of this pertinent and powerful music. Today we talk to Rich Aucoin about his amazing new album United States. Rich talks to us about how David Bowie's "Young Americans" inspired this album and how a cycling trip across the United States provided Rich with lots of ideas for these songs. He talks about how it's not just a critique of the United States but more a protest album about the state of the world. Check it out as Rich Aucoin has truly created music for our times.
http://richaucoin.ca/
https://richaucoin.bandcamp.com/
How It Breaks
Rich Aucoin - United States


Walls
Rich Aucoin - United States


Reset
Rich Aucoin - United States


Civil
Rich Aucoin - United States


This Is It
Rich Aucoin - United States


American Dream
Rich Aucoin - United States