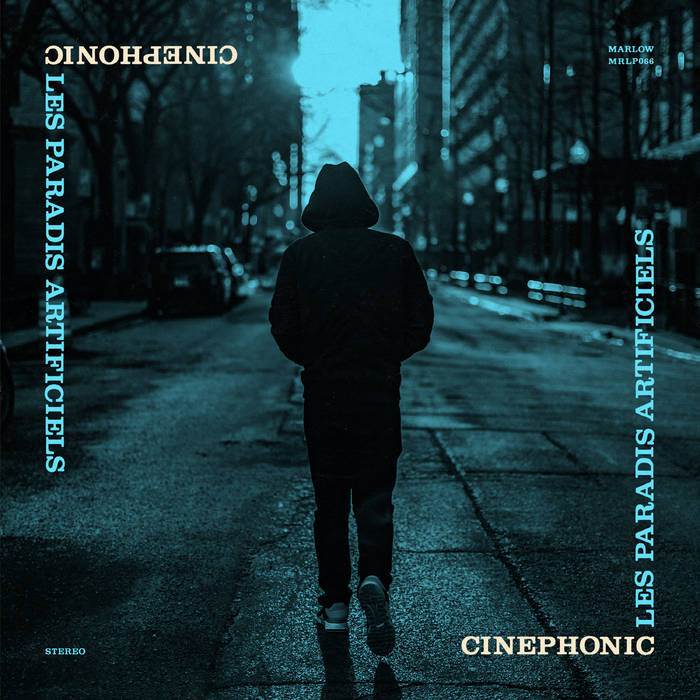 The Guest List
Thursday October 1st, 2020 with Joe Reilly
We talk to Pierre Chretien (Souljazz Orchestra) about his new solo project Cinephonic and a fresh album out this week.
Today we check in with Pierre Chretien about his brand new musical project called Cinephonic. As Cinephonic, Chretien will release a new album called Les Paradis Artificiels on October 2 and you can find out more about it using this link to Bandcamp:
https://cinephonicmusic.bandcamp.com/
And if you purchase the album this Friday, all proceeds go directly to Pierre as Bandcamp is not taking any administration fees this Friday to support artists during this challenging time. We talk to Pierre about the European cinematic music tradition he is tapping into on this recording, how he went about creating the music on his own (mostly) during this COVID pandemic lockdown and how he worked with the drummer of the Wu-Tang Clan over the net. We also learn a lot about the mellotron, how it works and how Pierre used it to record this new album. Also check out the albums by the Souljazz Orchestra - a dynamic group that just keeps getting better and better with each release. Fantastic vibes and powerful messages in this music!!
https://thesouljazzorchestra.bandcamp.com/
Be sure to buy music from independent artists that you enjoy. They don't make much money from streaming services and they need to survive to keep creating great music for us all to enjoy.
Aube sur la ville
Cinephonic - Les Paradis Artificiels - Marlow Records (on Bandcamp)


Après, le déluge
Cinephonic - Les Paradis Artificiels - Marlow Records (on Bandcamp)


Le Petit Cimetière
Cinephonic - Les Paradis Artificiels - Marlow Records (on Bandcamp)


Béton et ferraille
Cinephonic - Les Paradis Artificiels - Marlow Records (on Bandcamp)


Éveil de la cité
Cinephonic - Les Paradis Artificiels - Marlow Records (on Bandcamp)


Police the Police
The Souljazz Orchestra - Chaos Theories - Strut