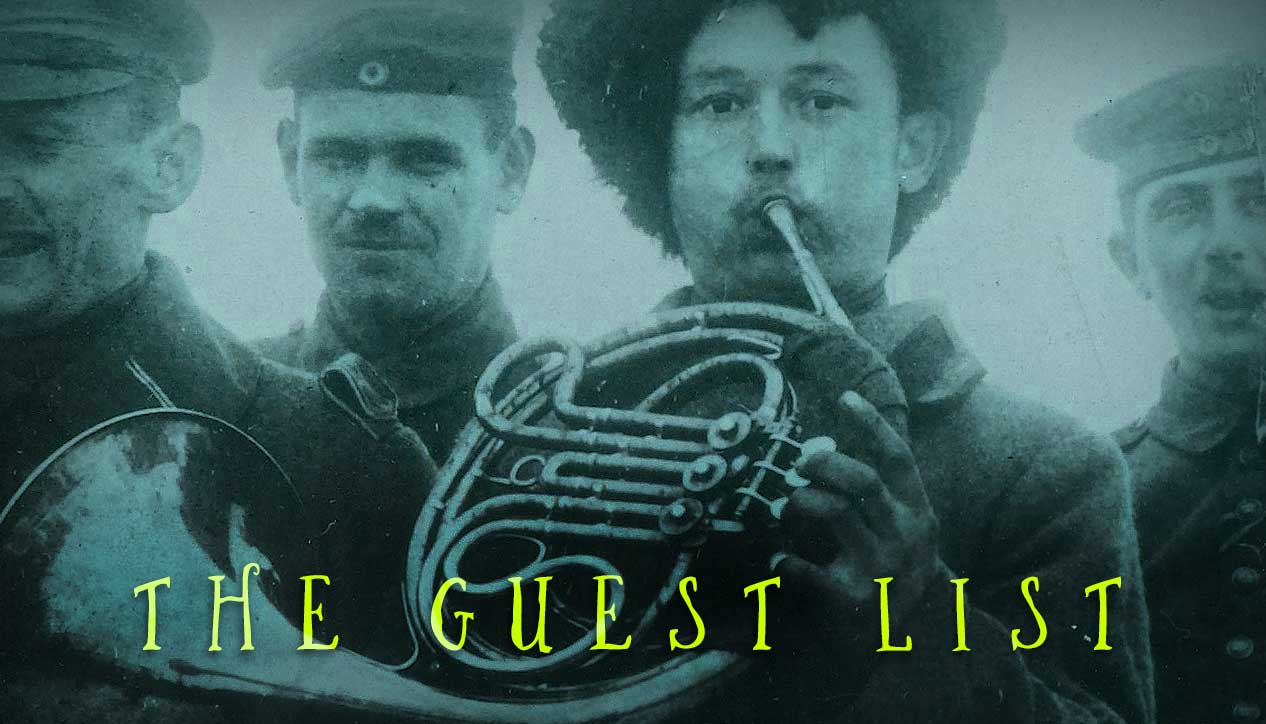 The Guest List
Thursday November 7th, 2019 with Joe Reilly and Slo' Tom
Interviews with Irish Mythen and Gabrielle Papillon
Great to welcome Slo" Tom (Stewart) as the co-host this edition of the Funding Drive Guest List! Tom dropped in on his way to a regular gig at the Civic Hospital where he plays for folks who are truly "shut in" at the hospital. We talked about his upcoming gig at Irene's this Saturday night (November 9) at Irene's Pub on Bank Street.
https://slotomandthehandsomedevils.bandcamp.com/album/down-in-a-goverment-town
I want to apologize to Pokey Lafarge and to members of Dwayne Gretzky who tried to call in for their interviews but the phone system did not cooperate so we'll fit them in on the show again someday. Pokey is playing at the 27 Club on Friday night - November 8.
https://www.spectrasonic.com/e/pokey-lafarge-73202112489/
Dwayne Gretzky produces a very special blend of moving and grooving covers of a variety of songs from all over the spectrum. See the band bring them to life at the Bronson Centre this Friday, October 8.
https://dwaynegretzkyband.com/home/
We did catch up with the amazing songwriter and singer Irish Mythen, who is originally from Ireland but now calls PEI home. We talked about the amazing inspiration for both songs featured on the show today and her overall musical perspective on things. You can see Irish Mythen performing at the National Arts Centre's Fourth Stage on Sunday for a special 3 p.m. matinee.
https://www.irishmythen.com/home
https://nac-cna.ca/en/event/21975
Then we hear from Gabrielle Papillon - one of the finest singer-songwriters in the country. She has just released a new album entitled "Shout" and she talks to us about how she is exploring a pop sensibility on this album. She also talks about how much she would love to write songs for other artists and what we can expect when she performs with a band on the NAC's Fourth Stage on November 22. A truly engaging artist with lots of interesting observations to share with us.
https://nac-cna.ca/en/event/23210
https://www.gabriellepapillon.com/
Get out and see some live music this week and support artists you love by purchasing their music. And keep supporting our annual funding drive - dial 613-520-3920. Thanks to everyone who has donated so far.
Riot in the Streets
Pokey Lafarge - Manic Revelations

Let Them In
Irish Mythen - Little Bones

Oh Mary
Slo' Tom and the Handsome Devils - Down in a Government Town - Indie

The Bravery
Irish Mythen - Little Bones
Maria
Irish Mythen - Little Bones

What Do I Know
Gabrielle Papillon - Shout


Last Deep Breath
Gabrielle Papillon - Shout