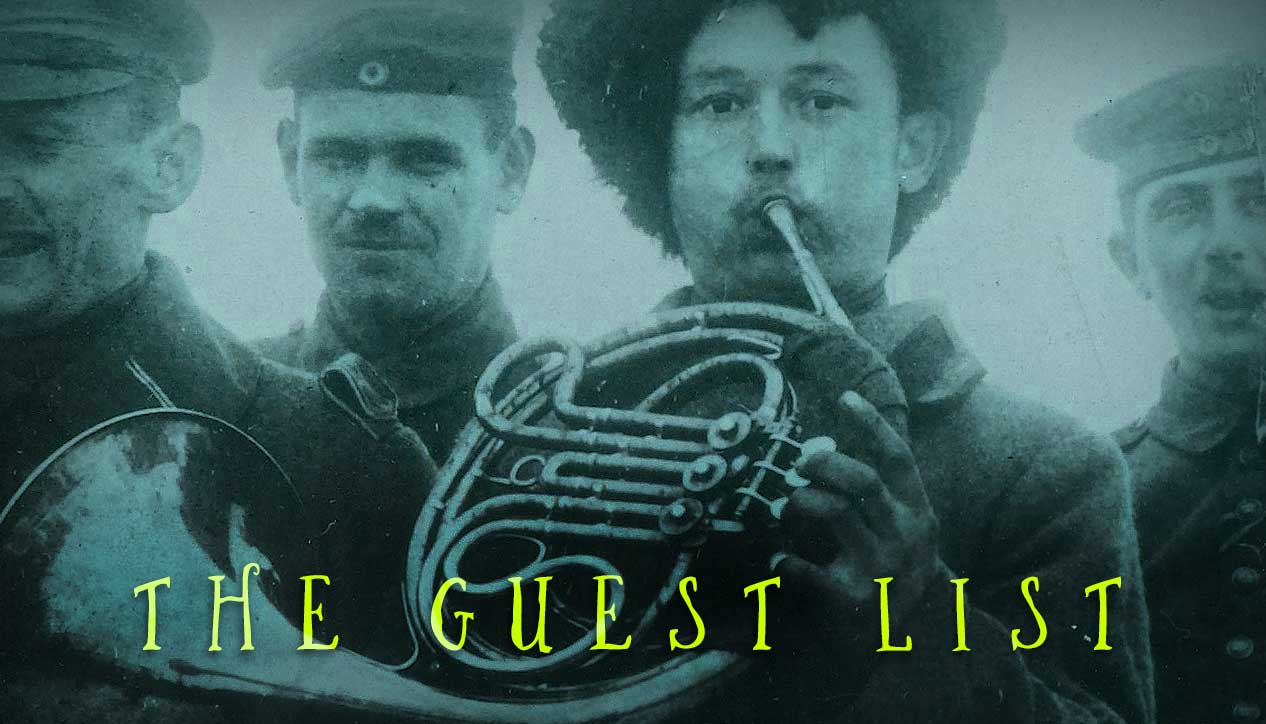 The Guest List
Thursday March 7th, 2019 with Joe Reilly
Interviews with Rachel Beck, Royal Canoe, and Farnaz Ohadi
Today on the show we have some great conversations about music with some fabulous musical guests (that's why it's called the Guest List!!) We open with Rachel Beck who is appearing at Live On Elgin! on Friday night (March 8) touring her debut solo album Rachel Beck. We talk about how she has decided to put a teaching career on hold to pursue music and how she wound up making her debut album with an amazing group of musicians under he guidance of producer Daniel Ledwell. We also talk about how she wanted to end her album like she ends her live sets, on an uplifting note and she relates the beautiful and sad story behind the song "When You Left" which references the children's nursery rhyme "Ring Around the Rosies" or "Ring a Ring o'Roses" depending on whether you go with the American or old English version.
https://rachelbeckmusic.com/
https://www.liveonelgin.com/products/rachel-beck
Next up we talk with Matt Peters of Royal Canoe.... about his band's use of the same nursery rhyme in their song "Ashes, Ashes." Matt explains that it's part of a post-apocalyptic landscape in the song which leads to a discussion about how the rhyme was updated in the movie Beneath the Planet of the Apes. (And after hosting the show, I looked up the origins of the rhyme which it seems did not come from the era of the Black Plague ... but I'm going to stick with that interpretation of its origins anyway... haha. Check out the Wikipedia link about it below.) We also talk to Matt about the freedom of sound on the new album and how Royal Canoe is willing to go anywhere when making great music. The new album merges elements of jazz, hip hop, psychedelic and prog rock all in an amazingly funky vibe. Check out Royal Canoe at the 27 Club on Saturday night (March 9th) and pick up the awesome new album Waver.
http://www.royalcanoe.com/believers/
https://www.spectrasonic.com/event/1814055-royal-canoe-ottawa/
https://en.wikipedia.org/wiki/Ring_a_Ring_o%27_Roses
Finally we hear from Farnaz Ohadi about her amazing blend of flamenco and Persian music. She will be appearing with her ensemble at the Shenkman Arts Centre next Wednesday, March 13. Farnaz tells us how she came to merge flamenco music with Persian classical music traditions and how challenging that proved to be. She also talks about the challenges of finding musicians who could help her bring to life this new musical hybrid and how they will come together next week for this unique concert here in Ottawa.
https://www.farnazohadi.com
http://shenkmanarts.ca/en/calendar_calendrier/march_mars_2019/Farnaz-Ohadi/index.htm
So get out to see some live music this week and be sure to buy some music too - artists need to make money from their music to keep making great music.
Reckless Heart
Rachel Beck - Rachel Beck

When You Left
Rachel Beck - Rachel Beck

Ashes, Ashes (feat. Nnamdi Ogbonnaya)
Royal Canoe - Waver


Don't
Royal Canoe - Waver


Persian Dance
Farnaz Ohadi with the Mashregh Ensemble - Bird Dance
Bird Dance
Farnaz Ohadi with the Mashregh Ensemble - Bird Dance