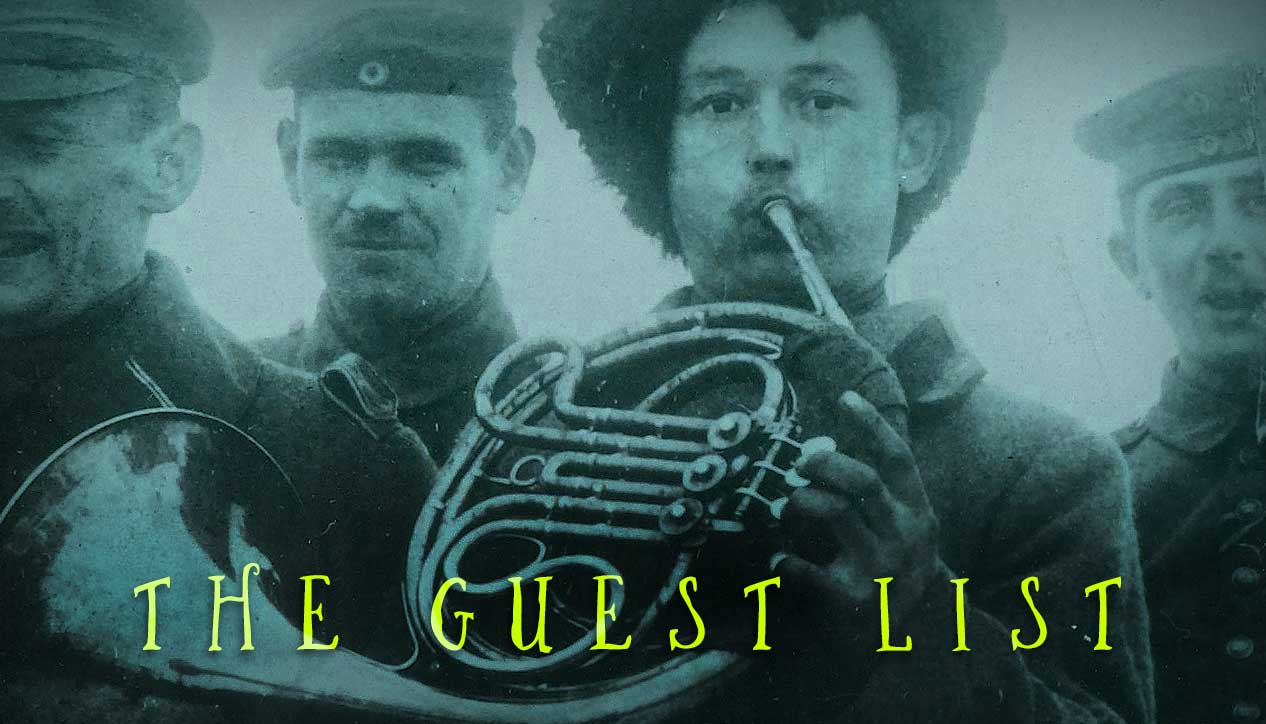 The Guest List
Thursday March 14th, 2019 with Trish Bolechowsky
Rosie & the Riveters @ Black Sheep March 21, Megan Bonnell @ NAC March 29, Moonfruits and Cheshire Carr @ Bar Robo March 15
Ms Behave
Rosie & the Riveters - s/t

Interview at 5:05 pm with Alexis Normand of Rosie & the Riveters, based in Saskatoon

They are playing at Black Sheep Inn on Thursday, March 21st
https://www.theblacksheepinn.com/ordertickets.asp?p=1175
Tickets $15
8 pm

https://soundcloud.com/rosieandtheriveters/sets/ms-behave

Rosie & the Riveters invests 20% of their merchandise profits into women's projects and businesses around the world through KIVA.org. They've helped women like Alice in Kenya expand her horticulture farm and Maria in Ecuador purchase a sewing machine for her tailoring business. To date, they've contributed more than $13k to over 325 projects around the world.

http://www.rosieandtheriveters.com/

FARIDEH OLSEN
ALEXIS NORMAND
ALLYSON REIGH
Prends Garde
Rosie & the Riveters - s/t


Iris
Megan Bonnell - s/t

Megan Bonnell has a show in Ottawa on Friday, March 29th at the NAC Fourth Stage (w/ Moscow Apartment)

https://nac-cna.ca/en/event/20223

http://meganbonnellmusic.com/

cover of the iconic Goo Goo Dolls song "Iris" released at the end of 2018
Separate Rooms
Megan Bonnell - Separate Rooms

Try
Megan Bonnell - s/t


https://www.cbc.ca/player/play/1442779715592/ start at 00:36
https://youtu.be/LyQpJTwqiB8
Running Scared (Desert Song)
The Strumbellas - Rattlesnake


https://youtu.be/9jY6HYYd3Jc

Released March 7th

http://thestrumbellas.ca
Réveiller
Moonfruits - live in the studio

https://moonfruits.ca/

At Bar Robo, 692 Somerset St W, Ottawa, with Cheshire Carr, Friday, March 15th
doors 7 pm, show 8 pm
$10 advance, $15 at the door

https://www.facebook.com/events/253751865515477

https://moonfruits.bandcamp.com/

Fronted by partners Alex Millaire and Kaitlin Milroy, Ottawa-based Moonfruits are makers of art-folk bilingue. In a forest of banjo, guitar, kalimba and glockenspiel, their voices burrow and soar. Here is a reverie, tender and powerful, beckoning listeners to elevate the stuff of everyday life.
Loki
Moonfruits - live in the studio

Drive Through
Moonfruits - live in the studio

Hier
Cheshire Carr - Que demain EP


Cheshire Carr is a Montreal-based folk-rock collective comprised of six artists. For this intimate setting it will be the duo Geneviève Cooke (vocals, percussions), Ariel Harrod (vocals, guitar).

Que demain EP was released February 4, 2019

https://cheshirecarr.bandcamp.com/

http://cheshirecarr.com/