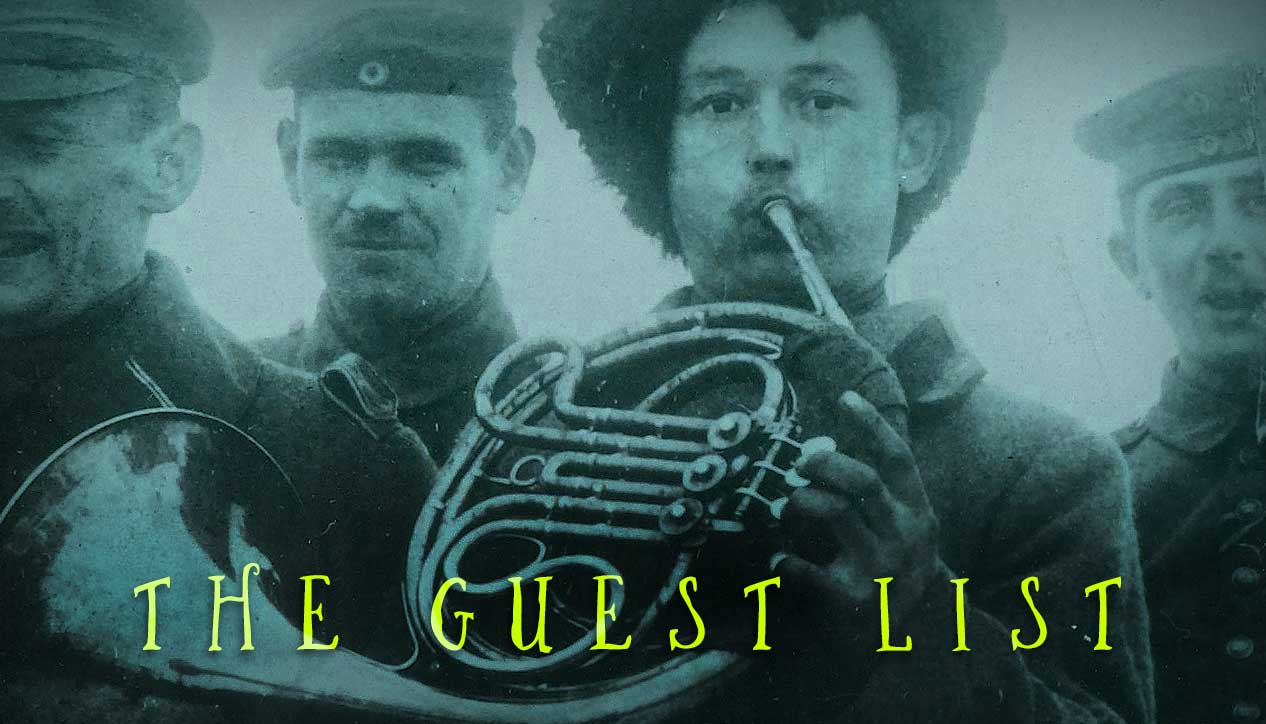 The Guest List
Thursday October 1st, 2015 with Joe Reilly
Interviews with Dirty Ghosts, Cardboard Crowns, Linda McRae and Craig Pederson
Dirty Ghosts has released a strong second album that will surely resonate with anyone who loves 80s music ranging from the Gang of Four to Joy Division to Depeche Mode and New Order. We talk to lead vocalist Allyson Baker about the band's sound and her wordplay in song. The groups is at the Dominion Tavern on October 13th.
http://dirtyghosts.com/
The Cardboard Crowns hail from Aylmer, Quebec... just across the Ottawa River. Francois Cunningham plays bass with the band and calls in live mere minutes before hitting the stage tonight playing a set for patrons heading into the Ottawa Redblacks game. From there the band heads out to Café Dekuf for a show tonight (Oct. 1) and then at the Mac and Cheese Festival tomorrow (Oct. 2)
http://www.thecardboardcrowns.com/
Linda McRae has released a brilliant new album that rings with authenticity - both in its fabulous sound and in the depth of the lyrics. Linda joins us to explain how the music was recorded live off the floor with the brilliant Steve Dawson recording and how interactions with prisoners (some in the new Folsom Prison) and people living in the streets made their way into her new songs. There is also an explanation for a fun song called "Why Can't Waylon?" during our conversation. If you like Mary Gauthier and Lucinda Williams then check out this album - you'll find plenty to enjoy here. Linda plays the Spirit of Rasputins, 430 Churchill at Byron on Friday, October 23.
http://www.lindamcrae.com/home
Finally we check in with Craig Pedersen who is playing at the Raw Sugar Café tonight (Oct. 1) along with Shayna Dulberger in a duo format - trumpet and bass. Also on the bill is a solo cello set by Ottawa's Mark Molnar. We talk to Craig about creating avante garde music and the balance between improvisation and structure in this kind of music. It will be an engaging night at the Raw Sugar tonight for sure.
https://soundcloud.com/craig-pedersen
http://www.craigpedersen.com/
Light Like Speed
Dirty Ghosts - Let It Pretend - Last Gang

Some Kids
Dirty Ghosts - Let It Pretend - Last Gang

Pulling Teeth
Cardboard Crowns - Global Citizen - INdie

Why Can't Waylon
Linda McRae - Shadow Trails - Borealis


Flowers of Appalachia
Linda McRae - Shadow Trails - Borealis


Sometimes a Mind Is Just Born Late
Craig Pedersen and Mark Molnar - Soundcloud Web Site - Indie