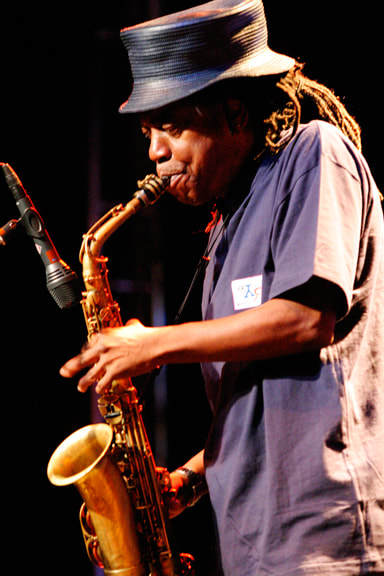 Rabble Without A Cause
Wednesday September 22nd, 2021 with Ron Steeds
The Music Of Jemeel Moondoc
Jemeel Moondoc passed away August 29 from complications due to Sickle Cell Anemia. A student of Cecil Taylor, Jemeel became a major force in the free jazz community in New York City. Tonight we feature his music between 1977 and 2013.
Break Tune
Arthur Blythe - In The Tradition - Columbia
Set 1
First Feeding
Jemeel Moondoc & Muntu - Muntu Recordings - NoBusiness Records
Thanks To The Creator
Jemeel Moondoc & Muntu - New York Live - Cadence Records
Judy's Bounce
Jemeel Monndoc & Denis Charles - We Don't - Eremite Records
One For Ornette
Jemeel Moondoc Trio - Judy's Bounce - Soul Note
Set 2
Flora
Jemeel Moondoc Quintet - Nostalgia In Ttimes Square - Soul Note
Encore
Jemeel Moondoc & Muntu - Revolt Of The Negro Lawn Jockeys - Eremite
One For Monk And Trane
Jemeel Moondoc - The Zookeeper's House - Relative Pitch