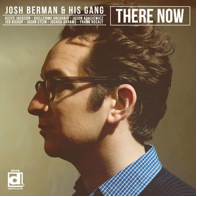 Rabble Without A Cause
Wednesday August 18th, 2021 with Ron Steeds
Josh Berman & His Gang Record THERE NOW On August 17/18, 2011 For The Delmark Label
There Now is a collection of jazz hybrids: both new compositions and arrangements of early jazz standards. The Gang is concerned equally with the great musical legacies of Louis Armstrong, Pee Wee Russell, Derek Bailey, and the Art Ensemble of Chicago. It's the kind of exploration that can only come from musicians that are native speakers of three languages: jazz, free jazz and free improvisation.
Break Tune
Arthur Blythe - In The Tradition - Columbia
Set 1
Love Is Just Around The Corner
Josh Berman & His Gang - There Now - Delmark
Sugar
Josh Berman & His Gang - There Now - Delmark
One Train May Hide Another
Josh Berman & His Gang - There Now - Delmark
Cloudy
Josh Berman & His Gang - There Now - Delmark
Set 2
Jada
Josh Berman & His Gang - There Now - Delmark
Liza
Josh Berman & His Gang - There Now - Delmark
I've Found a New Baby
Josh Berman & His Gang - There Now - Delmark
Mobile And Blue
Josh Berman & His Gang - There Now - Delmark