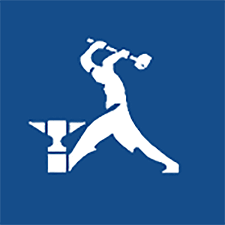 Rabble Without A Cause
Wednesday May 12th, 2021 with Ron Steeds
Amirani Records - Sincere Sounds Hanging About Pt.1
The Italian record label AMIRANI RECORDS began in the early 2000's by musician Gianni Mimmo. Its motto is - SINCERE SOUNDS HANGING ABOUT. The label focuses on free and improvised music by Italian musicians, as well as musicians from other countries. Tonight we survey this classy label.
Break Tune
Arthur Blythe - In The Tradition - Columbia
Set 1
Psalm Of Days
Gianni Mimmo and Xabier Iriondo - Your Very Eyes - Amirani
Ex Mod 2
EA Silence - Cono Di Ombra E Luce - Amirani
Down Twice
Thollem McDonas and Nicola Guazzaloca - Noble Art - Amirani
Calls and Rumours
Five Rooms - No Room For Doubt - Amirani
Mangia La Tura Paura
Blastula - Scarnoduo - Amirani
Twin Constellation
Gianni Mimmo and Harri Sjostrom - Live at Bauchhund Berlin 2010 - Amirani
Set 2
Una Lira Per Uno
Shoreditch Trio - Again - The Shoreditch Trio in Bruxelles - Amirani
Avventura Nelle Bottiglia
Nicola Guazzaloca - Tecniche Araiche - Amirani
Second Improvsation In Lucca
Szilard Mezei and Nicola Guazzaloca - Lucca And Bologna Concerts - Amirani
Three Draft Pistons
Up And Out - Up And Out - Amirani
Doo Wop Deconstruction
Arthur Gottschalk - Rocco E Rollo - Amirani