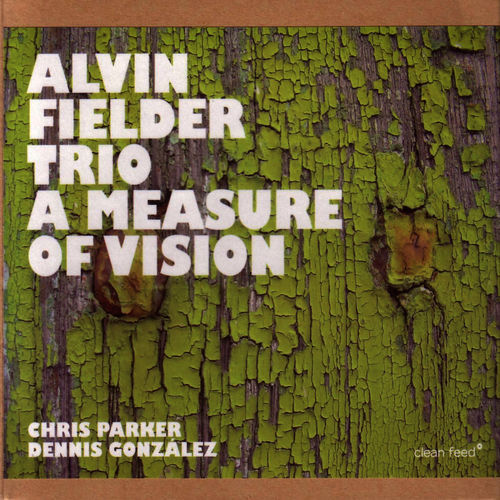 Rabble Without A Cause
Wednesday March 17th, 2021 with Ron Steeds
Alvin Fielder's March 17, 2006 album A MEASURE OF VISION on the Clean Feed label is our featured recording tonight.
Alvin Fielder is instrumental in the development of the AACM (Association for the Advancement of Creative Musicians), played with Sun Ra in 1959 and 1960, played drums on Roscoe Mitchell's important recording SOUND in the mid-sixties, and more. Tonight's featured album, A MEASURE OF VISION, features Dennis Gonzalez on trumpet and Chris Parker on piano as well as Dennis Gonzalez's sons Stefan on vibes and Aaron on double bass.
Break Tune
Arthur Blythe - In The Tradition - Columbia
Set 1
Your Sons And Daughters Shall Prophesy
Alvin Fielder Trio - A Measure Of Visiion - Clean Feed
A Mon Frere
Alvin Fielder Trio - A Measure Of Visiion - Clean Feed
Ripe For Vision
Alvin Fielder Trio - A Measure Of Visiion - Clean Feed
Time No Time
Alvin Fielder Trio - A Measure Of Visiion - Clean Feed
Set 2
Camel
Alvin Fielder Trio - A Measure Of Visiion - Clean Feed
Your Old Men Shall Dream Dreams
Alvin Fielder Trio - A Measure Of Visiion - Clean Feed
The Cecil Taylor-Sunny Murray Dance Lesson
Alvin Fielder Trio - A Measure Of Visiion - Clean Feed
Your Young Men Shall See Visions
Alvin Fielder Trio - A Measure Of Visiion - Clean Feed