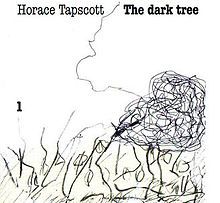 Rabble Without A Cause
Wednesday December 16th, 2020 with Ron Steeds
Recorded December 14 - 17, 1989 Horace Tapscott records THE DARK TREE in Hollywood
The Horace Tapscott Quartet records THE DARK TREE at the Catalina Bar and Grill in Hollywood, California. Along with Tapscott on piano, John Carter is on clarinet, Cecil McBee is on bass, and Andrew Cyrille is on drums. A landmark recording.
Break Tune
Arthur Blythe - In The Tradition - Columbia
Set 1
Sketches Of Drunken Mary
Horace Tapscott - The Dark Tree - hat ART
Lino's Pad
Horace Tapscott - The Dark Tree - hat ART
Set 2
The Dark Tree
Horace Tapscott - The Dark Tree - hat ART
One For Lately
Horace Tapscott - The Dark Tree - hat ART