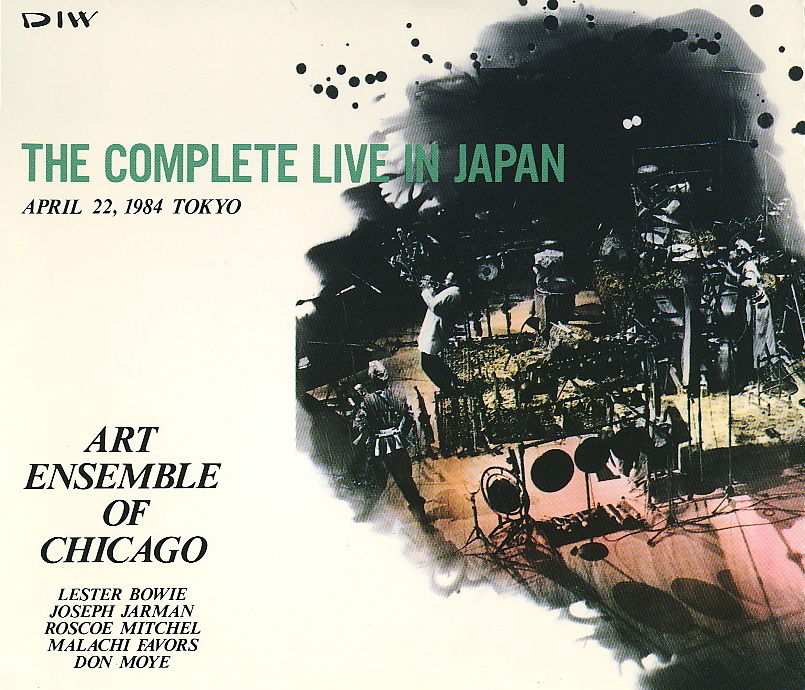 Rabble Without A Cause
Wednesday April 22nd, 2020 with Ron Steeds
The Art Ensemble Of Chicago Live In Japan
The Art Ensemble Of Chicago performed a concert in Tokyo April 22, 1988. The complete concert was documented by their record label - DIW Records. Initially released as a single LP/CD, the performance has been released as a double CD package. Tonight we sample a portion of this concert. We play a portion of one of their standards (Odwalla) performed at the Ann Arbor Jazz Festival in 1972 and included on the Atlantic Records album BAP-TIZUM to end the show.
Our new intro music...just like the old music...
Break Tune (show intro)
Arthur Blythe - In The Tradition - Columbia
Set One
Ancestral Voices / Old
Art Ensemble Of Chicago - Complete Live In Japan - DIW
The Beginning
Art Ensemble Of Chicago - Complete Live In Japan - DIW
Waltz
Art Ensemble Of Chicago - Complete Live In Japan - DIW
Building The Mid
Art Ensemble Of Chicago - Complete Live In Japan - DIW
Set Two
Ol' Time Southside Street Dance
Art Ensemble Of Chicago - Complete Live In Japan - DIW
Zero
Art Ensemble Of Chicago - Complete Live In Japan - DIW
Funky AECO
Art Ensemble Of Chicago - Complete Live In Japan - DIW
Odwalla / The Theme
Art Ensemble Of Chicago - Complete Live In Japan - DIW
Odwalla
Art Ensemble Of Chicago - Bap-tizum - Atlantic