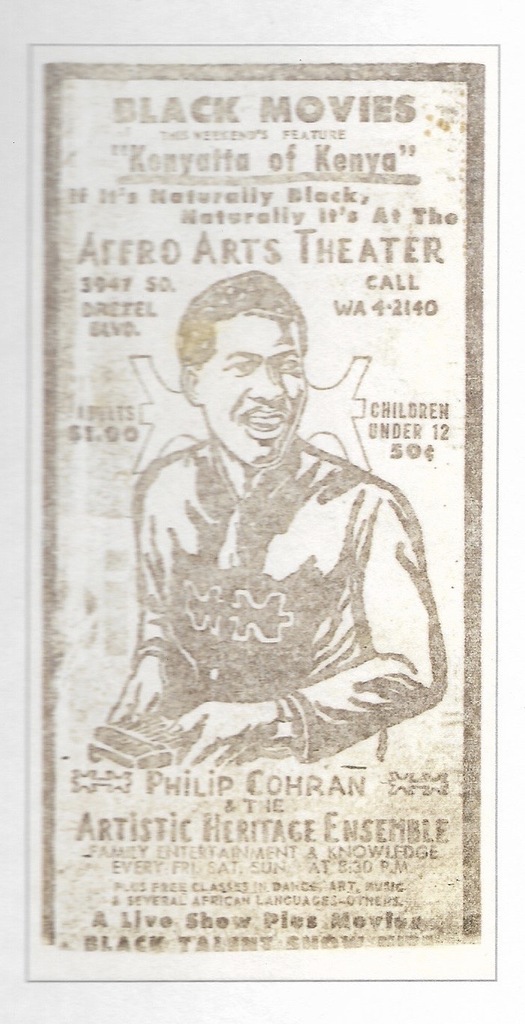 Rabble Without A Cause
Wednesday September 25th, 2019 with Bruce Walton
Philip Cohran & The Artistic Heritage Ensemble
Groovy sounds from the 3 periods when the trumpeter, founding member of the Association for the Advancment of Creative Musicians and inventor of the frankiphone was recorded - as a member of Sun Ra's Arkestra, 1959-60, as the leader of the Artistic Heritage Ensemble in 1968-69, and with his sons' band, the Hypnotic Brass Ensemble, in 2011.
Check out "State Street" - about 1 minute into the song, the Arkestra suddenly goes into a new riff that sounds very like Horace Silver's "Filthy McNasty". But that song wasn't recorded until 1961, so perhaps Silver was a Ra fan.
State Street (1960)
Sun Ra & His Myth Science Arkestra (Philip Cohran, cornet)) - The Singles
Ancestral
Kelan Philip Cohran & The Hypnotic Brass Ensemble - S/T (2012, rec. 2011)
Black Beauty
Philip Cohran and the Artistic Heritage Ensemble - S/T (Zulu ep 0002)
Cohran's comment on "Motherhood" in the liner notes to On The Beach: "originally written as a 'Mothers' Day' song in 1958, it has since become a statement against the 'Pill' and all unjust pressures exerted on the beautiful Black Mothers." I'm pretty sure black women, like non-black women, took to the pill with enthusiasm. Not Mrs. Cohran, however - she had eight sons (later the Hypnotic Brass Ensemble)
Motherhood
Philip Cohran and the Artistic Heritage Ensemble - On The Beach (Zulu lp 0004)
Big City Blues (1960)
Sun Ra & His Myth Science Arkestra (Philip Cohran, cornet) - The Singles
Ain't Nobody Gonna Treat Us Like They Used To
Philip Cohran and the Artistic Heritage Ensemble - S/T (Zulu ep)
The Minstrel
Philip Cohran and the Artistic Heritage Ensemble - On The Beach
Frankiphone Blues
Philip Cohran and the Artistic Heritage Ensemble - S/T (Zulu ep 0002)
Cuernevaca (fade)
Kelan Philip Cohran & The Hypnotic Brass Ensemble - S/T
Angels & Demons At Play (1960)
Sun Ra & His Myth Science Arkestra (Philip Cohran, zither) - Angels & Demons At Play