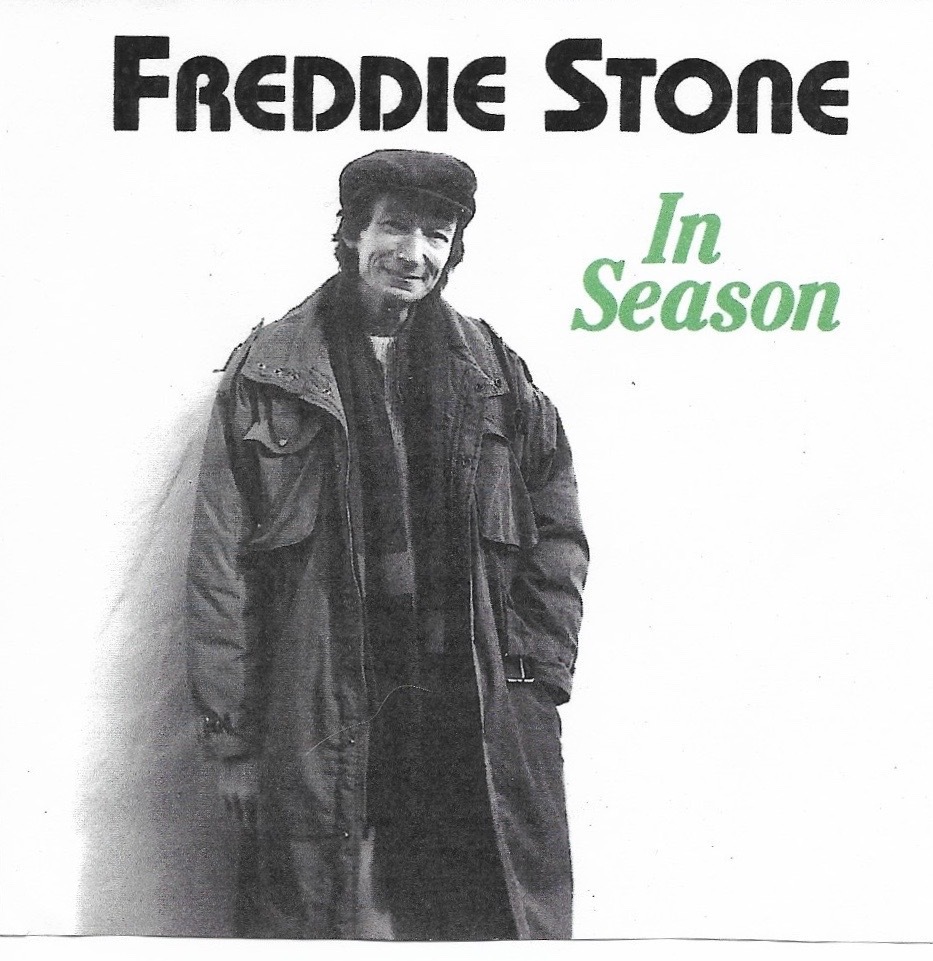 Rabble Without A Cause
Wednesday July 31st, 2019 with Bruce Walton
unintentional CanCon cram.
I didn't set out to do an all-Canadian-artist program, but home-grown talent quickly filled the hour. In various combinations: Marilyn Lerner, David Braid, Mark Eisenman & Freddie Stone on piano; George Koller on bass; Jesse Stuart, Loren Nehring & Nick Fraser on drums; Rob Frayne & Petr Cancura on saxes and clarinet; Freddie Stone on flugelhorn; Matt Brubeck on cello, Kevin Breit on guitar, and Robert Minden on waterphone. Almost half of tonight's tunes were composed by Freddie Stone.
Fig Bun
Petr Cancura - People Music (2008)

Lazy Bits
Rob Frayne & Mark Eisenman - Skeezix 1 & 2 (1998)

Life Is A Dream
Petr Cancura - People Music

Minimalism
Matt Brubeck, Marilyn Lerner, Nick Fraser - Ugly Beauties (2017)

Sniffin' Around
Brubeck Braid - Twotet/Deuxtet (2007)

Beignet Bounce
Stretch Orchestra - S/T (2012)

Huevos Verdes y Jambon
Brubeck Braid - Twotet/Deuxtet

Composer Freddie Stone, who played flugelhgorn, trumpet, and piano, was born in Toronto in 1935. He performed both symphonic music and jazz, including a stint with Duke Ellington. His pupils included Rob Frayne and George Koller, both heard tonight, and Perry White, an original Shuffle Demon.

His compositions have been described as 'not cut from a single cloth but from the rough weave of folk music, the stiff drill of the classics (Stravinsky was a favorite) and the sporty patterns of jazz. Stone's melodic instincts made the seams magically invisible'. He is on piano and flugelhorn on the tracks below; on "Yeke Omo" he is joined by Robert Minden on waterphone (I didn't look that up, but you could).
Canonymous
Freddie Stone - In Season (1986)

For Igor
Nehring, Koller & Braid - Set In Stone (2006)

as in Stravinsky
Sue-Ling
Freddie Stone - In Season

Zeynebim
Nehring, Koller & Braid - Set In Stone

Ee-Gypt-Me
Freddie Stone - In Season

Yeke Omo
Freddie Stone - In Season