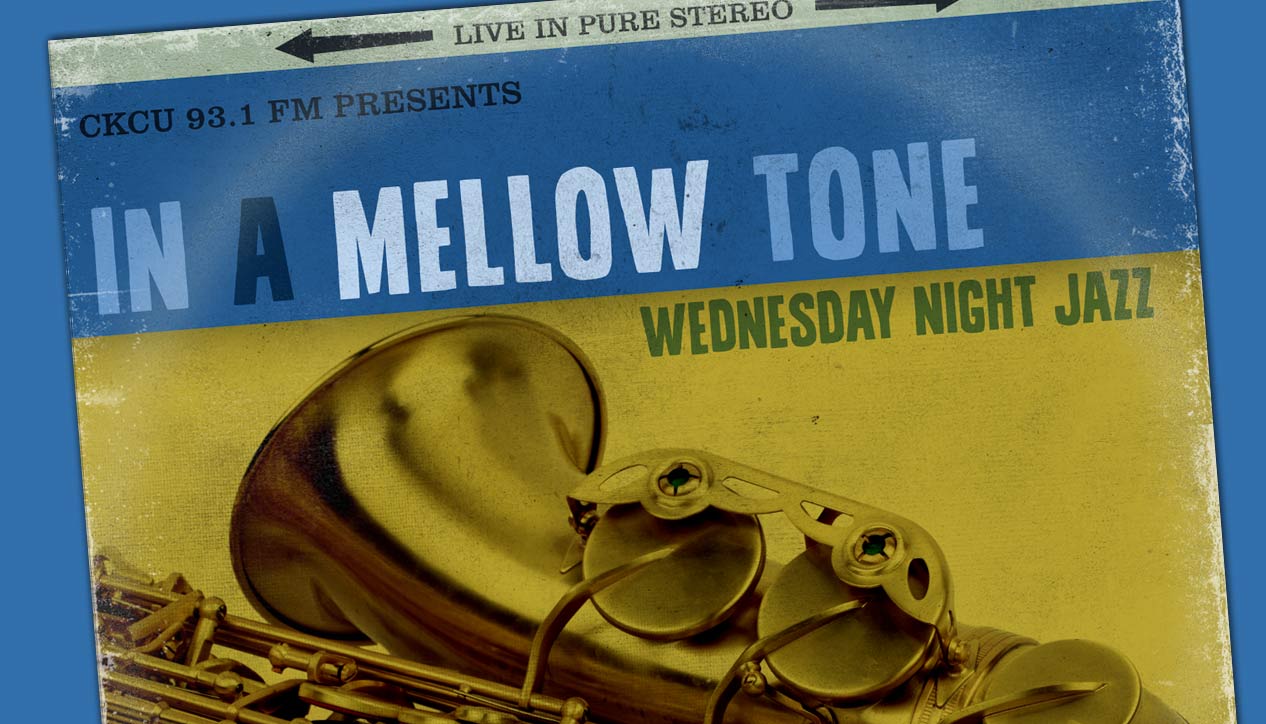 In A Mellow Tone
Wednesday October 31st, 2012 with Alnoor Allidina and Susan Galvin
Great Canadian Jazz
Great Canadian Jazz: Co-Hosts Susan Galvin and Alnoor Allidina present an All-Canadian instrumental and vocal jazz program. This is our second Funding Drive program, so please pledge tonight at 613 520-3920 or online at
http://www.ckcufm.com
– we're counting on you!
Fusch Tantz
Petr Cancura - People Music - Roots2Boot

Remembering Chris
Oliver Jones - Second TIme Around - Justin Time

So Far
Renee Yoxon - Here We Go Again - Independent

Dig
PJ Perry - Worth Waiting For - Justin TIme

Rejoice, Pt. 2
The Souljazz Orchestra - Rising Sun - Strut

Elements of Freedom
Jane Bunnett - The Water is Wide - Denon

Hopes and Dreams - Main Section & Conclusion
DD Jackson - Suite For New York - Justin Time

Bright Start
Steve Parisien - Bright Start - Independent

My Buddy
Tena Palmer - North Atlantic Drift - Independent

Run Like Hell Until You Stop
Reunion - Live at the Guelph Jazz Festival - Intrepid Ear

Nice Bunch of Guys
Jerry Granelli - 1313 - Divorce

Coaxing The Piano
Willy Eckstine - Early Jazz Recordings in Canada - National Library Of Canada

Bilbao Song
Gil Evans - Out of the Cool - Impulse!