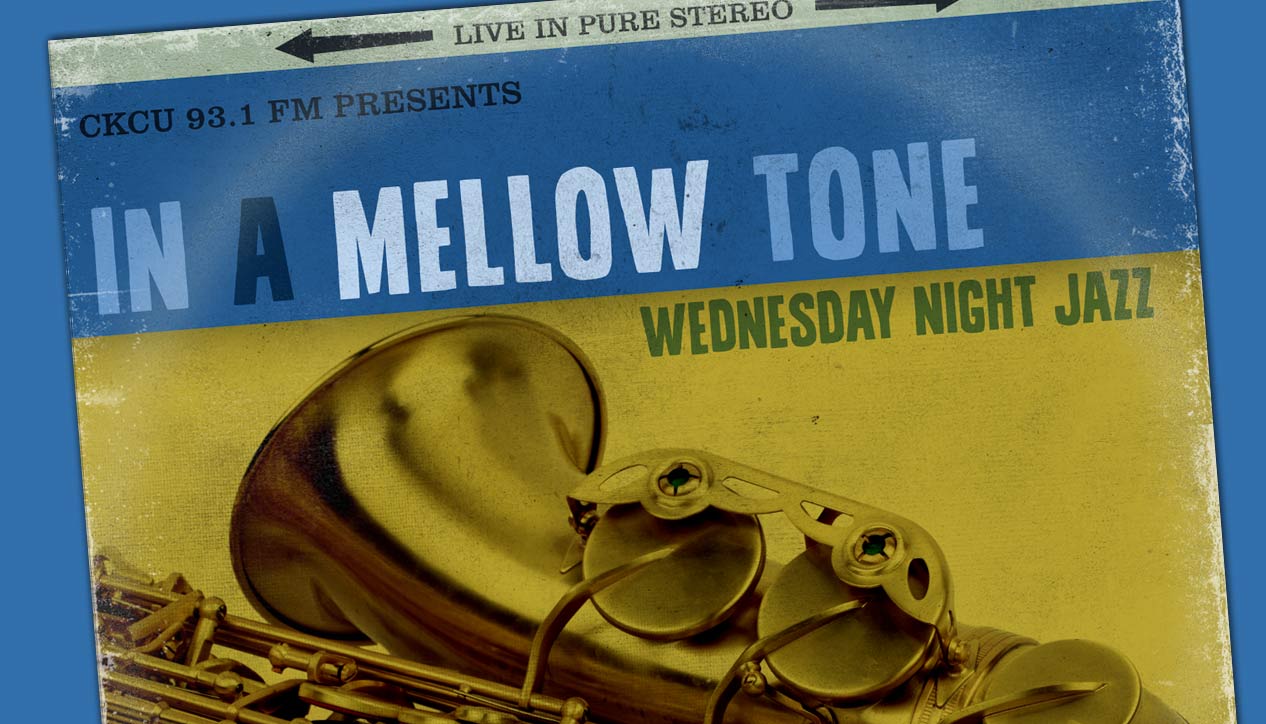 In A Mellow Tone
Wednesday December 16th, 2020 with Bruce Walton
The Return of 'The Return of the 5000 lb. Man'
Tonight's program was conceived, and the music selected and sequenced, by David Fraser. Recorded and presented by Bruce Walton. We start and end ("the return") with tracks from the 1976 Roland Kirk lp, The Return of the 5000 lb. Man. In between, a chain of tracks in which each tune is either a repeat of the previous song, but performed by a different artist, or a different song by the same artist (with one small exception to that pattern). Enjoy, and thanks David!
Tonight's version of the In A Mellow Tone theme is by the vocalist Betty Roché, from her 1956 lp Take The 'A' Train. She was the female singer with Duke Ellington in 1942-43 and again in 1952-53.
There Will Never Be Another You
Roland Kirk - The Return of the 5000 lb. Man (1976)
Blues For Alice
Roland Kirk - We Free Kings (1962)
Blues For Alice (1951)
Charlie Parker Quintet - Bird's Best Bop On Verve
Old Folks
Charlie Parker - Big Band (1953)
Old Folks
Dexter Gordon/Niels Henning Orsted Peterson - The Apartment (1974)
Old Folks
Carmen McRae - At The Great American Music Hall (1976)
Round Midnight
Carmen McRae - Carmen Sings Monk (1988)
Round Midnight
Archie Shepp - I Know About The Life (1981)
I Loves You Porgy
Roland Kirk - Boogie-Woogie String-Along For Real (1978)
See See Rider
Archie Shepp & Horace Parlan - Trouble In Mind (1980)
Make Me A Pallet On The Floor
Archie Shepp & Horace Parlan - Trouble In Mind
Make Me A Pallet On The Floor
Roland Kirk - Boogie-Woogie String-Along For Real
I Loves You Porgy
Sun Ra & His Astro-Infinity Arkestra - Holiday For Soul Dance (1960)
Body And Soul
Sun Ra & His Astro-Infinity Arkestra - Holiday For Soul Dance
Body And Soul
Sonny Rollins - Sonny Rollins & the Big Brass (1958)
Like Someone In Love
Sonny Rollins - The Freelance Years (1957)
Like Someone In Love
Yannick Rieu - Saint-Gervais (2006)
Giant Steps
Yannick Rieu - L'art du trio (2013)
Giant Steps
Roland Kirk - The Return of the 5000 lb. Man