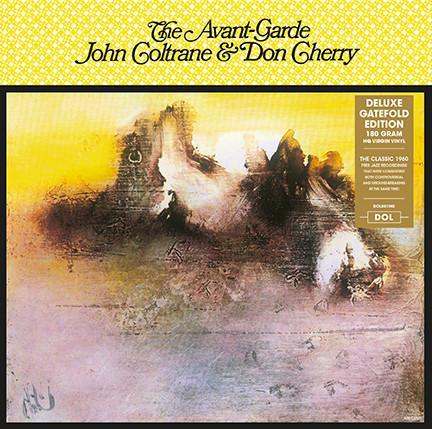 In A Mellow Tone
Wednesday January 8th, 2020 with Ron Steeds
Life's A Long Song...
Pieces over ten minutes long (all the better to groove to) and the Classic Jazz Album On Vinyl - THE AVANT-GARDE by John Coltrane and Don Cherry. Originally released on the Atlantic label in 1966, this is a recent repressing on the DOL label.
Set #1
Pyramids
Baikida Carroll - Shadows And Reflections - Soul Note
Hudson
DeJohnette, Grenadier, Medeski, Scofield - Hudson - Motema
Set #2
Stella By Starlight
Jarrett, Peacock, DeJohnette - Live At Sendai Jazz Festival: Denryoku Hall, Japan, 20.10.1986 - Alternate Fox
Truth
Kamasi Washington - The Harmony Of Difference - Young Turks
Set # 3: Classic Jazz Album On Vinyl
Cherryco
John Coltrane & Don Cherry - The Avant-Garde - DOL
Focus On Sanity
John Coltrane & Don Cherry - The Avant-Garde - DOL
The Blessing
John Coltrane & Don Cherry - The Avant-Garde - DOL
The Invisible
John Coltrane & Don Cherry - The Avant-Garde - DOL
Bemsha Swing
John Coltrane & Don Cherry - The Avant-Garde - DOL
Set #4 - a 2019 Black Friday Record Store Day release
The Ghetto Walk
Miles Davis - Early Minor - Columbia Legacy